An impeccable pedigree…
Princess Charter is the charter division of Princess Motor Yacht Sales, a unique company with a world-class heritage dating back over 50 years. As well as selling new and pre-owned yachts from a diverse portfolio, they are the largest distributor for Princess Motor Yachts in the world, employing over 90 staff across the UK and Europe.
Founded on an absolute commitment to quality in both service and in the range we offer, we're dedicated to continue providing the ultimate charter experience. Based in Mayfair, London, we have additional offices to support our charter service in the Channel Islands, Spain and the Balearics, Portugal, Turkey, North Germany and Switzerland.
Our mission is to offer our clients exclusive access to the highest and uncompromised selection of luxury yacht charters and destinations worldwide whilst providing the highest level of service with an emphasis on attention to detail.
Whether visiting remote idyllic islands or the luxury of the Rivieras in Italy, France or Turkey, our mission will remain intact – to ensure absolute satisfaction by providing you and those closest to you, with unforgettable experiences and memories. Enjoy the deep blue and turquoise waters at your leisure, as if they were created for your pleasure!
With our unparalleled commitment to the highest standards of excellence, Princess Charter has become one of the most respected names in the industry. With the very best talent, competence and expertise, we are able to make dreams come true by designing the best charters dedicated to our clients' bespoke requirements, creating the perfect voyage on the blue road. Supreme comfort and style remain at the very heart of every Princess yacht.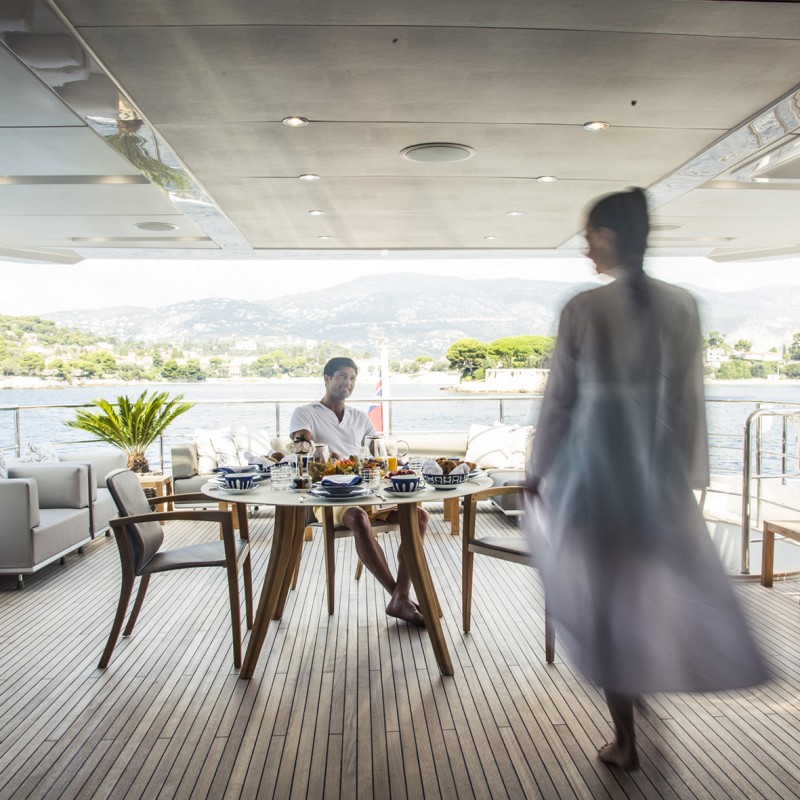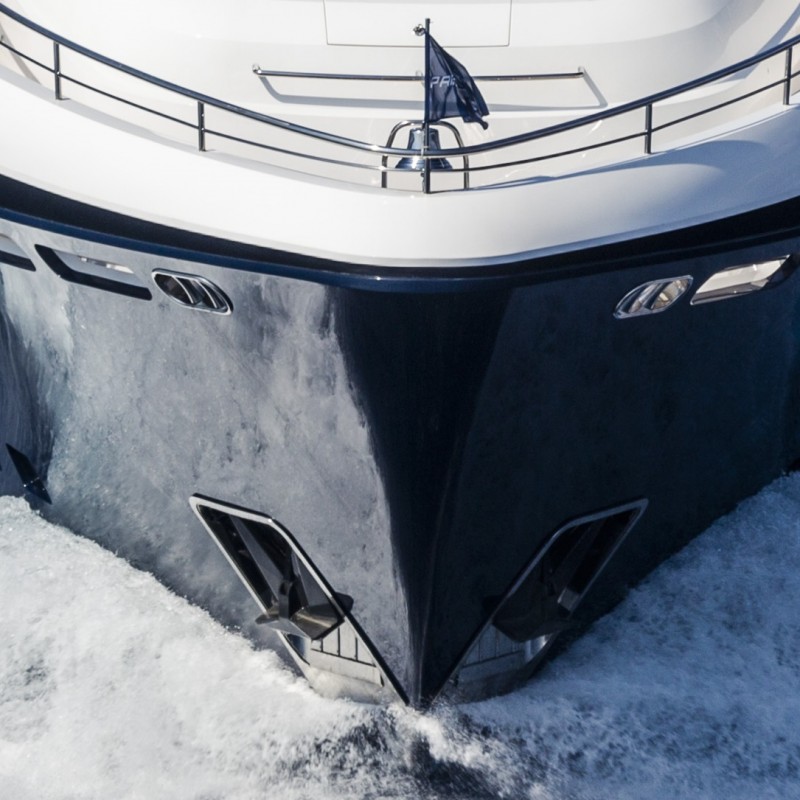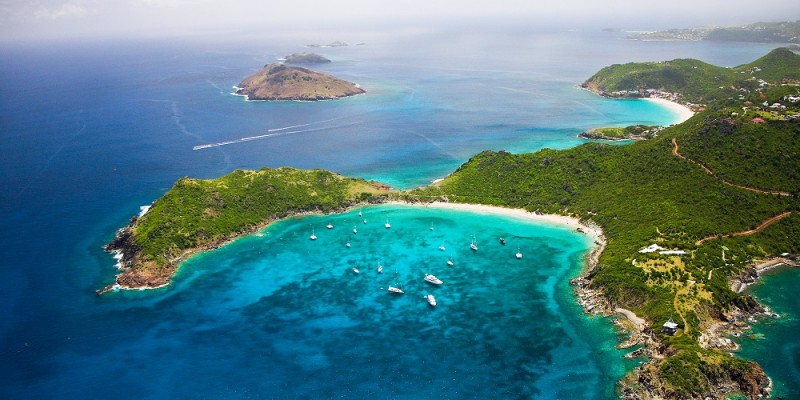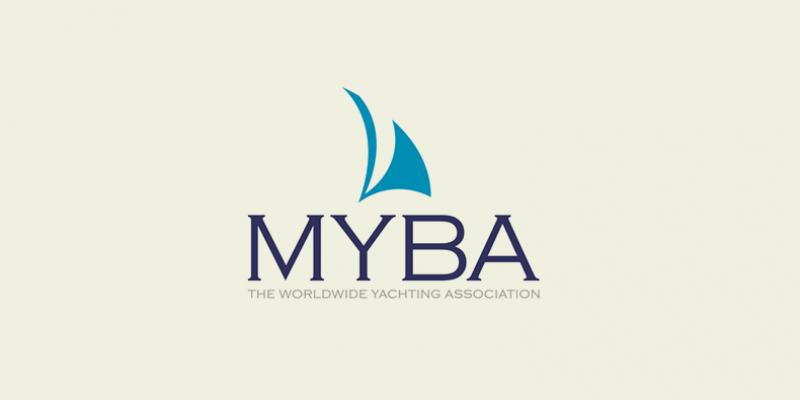 The reassurance of MYBA membership
We're proud to be a member of the Mediterranean Yacht Brokers Association (MYBA) – especially so as membership is restricted to the few companies with a proven track record of professional excellence in the yachting industry. For you it means levels of safety, service and quality are guaranteed, allowing you to relax in the knowledge that your enjoyment and satisfaction are our top priority at all times.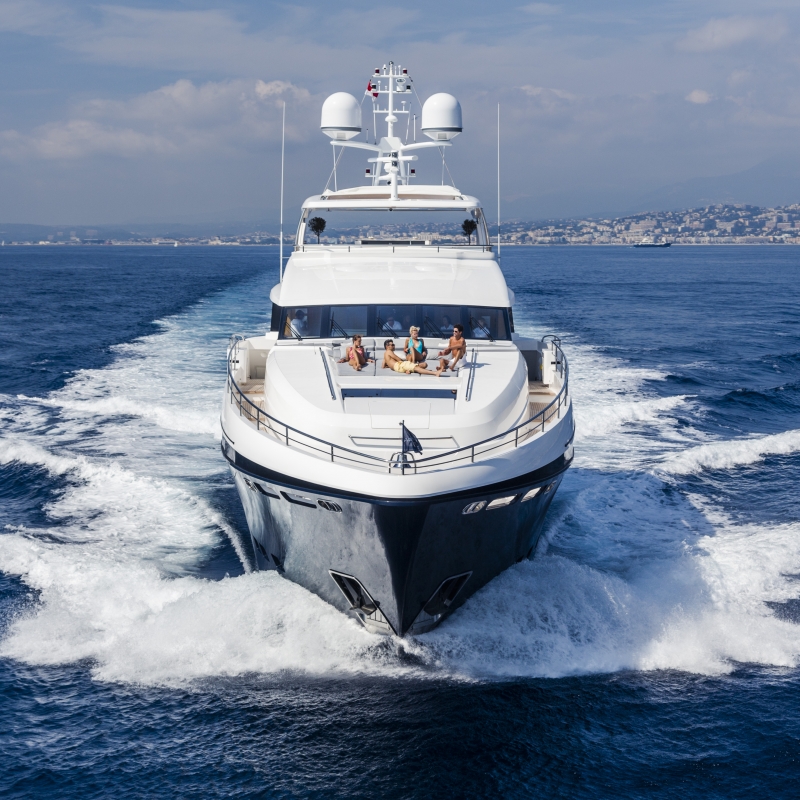 Planning your Charter
Choose your Yacht
We have an endless array of yachts in our portfolio, all offering a wide variety of luxury amenities, accommodation and toys. Before you call us, you'll need to think about where you want to charter, and the kind of amenities and activities you'd like to experience during your trip.
Contact us
Use our yacht guide for inspiration. You can search by yacht size, number of berths you need, and the types of facilities you want on board. Once you've narrowed down your needs, call us and let us help you find your perfect yacht.
Plan your Itinerary
Now you've made your booking, it's time to start planning. Based on what we know about your ideal charter, and from our extensive experience of the myriad of yachting destinations, we'll offer you our suggestions. Whether you want to cruise the rugged coastline of Croatia, or relax in the warm climes of the Caribbean, there are endless options for travelling the world the way you want it. Take a look through our destination guides, and be inspired.
The Charter Agreement
Compiled by your broker and outlining the details and cost of your chosen charter, the Charter Agreement is essentially our contract. The Princess Charter agreement is provided by MYBA (Worldwide Yachting Association, formerly known as Mediterranean Yacht Brokers Association) which operates under the Western Mediterranean Terms (WMT).
Advance Provisioning Allowance (APA)
The APA is an additional fee to cover the cost of fuel, food and other expenses such as berthing and mooring fees anticipated during your charter. APA usually amounts to around 30% of the charter fee cost.
Payment Terms
50% of the charter cost is usually payable upon booking your charter. The final balance of the charter fee and the APA amount is expected one month before you depart.
Preferences Form
Once you've confirmed your charter, we'll send you our preference form, which you'll need to complete and return to us. It's our blueprint for your charter, and it's your passport to the perfect vacation. Once complete, it outlines full details of your charter; travel arrangements, guest list, food preferences, itinerary, and so on. We pass it on to your captain and crew, so that they can make it happen.