YOUR LUXURY YACHT CHARTER EXPERTS
Princess Yacht Charters
Charter a Yacht from a world leader in craftmanship and performance. Take a Princess Yacht to your own slice of paradise, fully crewed and ready to enjoy.
Discover More
Superyacht Charters
Experience the height of luxury, with these larger vessels available to charter in some of the world's most exotic locations. From water toys to jacuzzies, there's a superyacht for every taste.
Discover More
Featured Yacht
ANKA
---
Summer Rates (High/Low)
€95,000 pw/€95,000 pw
Winter Rates (High/Low)
€90,000 pw/€90,000 pw
Length: 30.45m (99'10'')
Guests: 10
Cabins: 5
Full Spec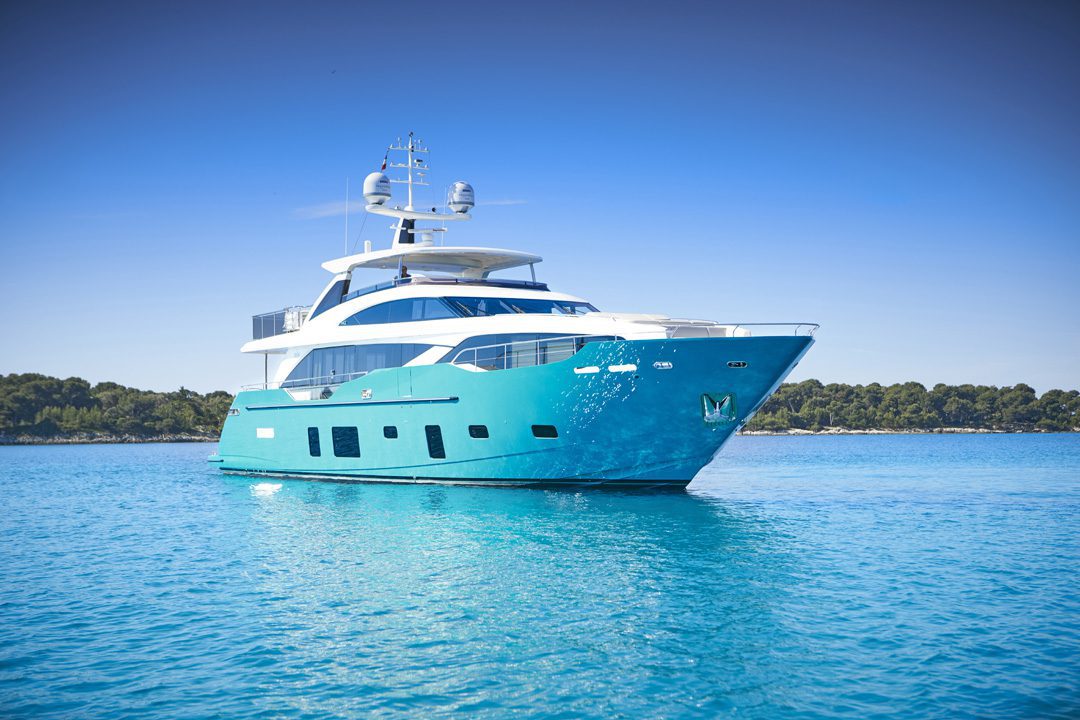 Lifestyle
Luxury Mediterranean Yacht Cruise – Corsica and Sardinia
A luxury Mediterranean cruise by yacht provides coastal access to several countries and cultures. The best time of year for yacht chartering in the Med is from April to October. […]
Read More
Luxury Yacht Charter - An Impeccable Pedigree...
Princess Yacht Charter is the luxury charter yacht division of Princess Motor Yacht Sales, a unique company with a world-class heritage dating back over 50 years. As well as selling new and pre-owned yachts from a diverse portfolio, they are the largest distributor for Princess Motor Yachts in the world, employing over 150 staff across the UK and Europe.
Founded on an absolute commitment to quality in both service and in the range we offer, we're dedicated to continue providing the ultimate charter yacht experience. We have offices that support our charter service in the Channel Islands, Spain and the Balearics, Portugal, Turkey, Germany and Switzerland. Our mission is to offer our clients exclusive access to the best selection of luxury yacht charters and destinations worldwide whilst providing the highest level of service with an emphasis on attention to detail. Chartering a crewed vessel allows you to explore a variety of destinations, changing your view each day whilst providing all the luxuries and comfort on board your Princess yacht or superyacht.
At Princess Yacht Charter, our mission is to provide our charter guests with a yacht charter holiday they will never forget. With exclusive access to 1,800 crewed yachts and superyachts in 60 destinations across the globe, we are able to provide access to the finest yachts and the most exciting destinations in the world. But we also make a point of lavishing each and every client with the industry's highest levels of service and custom-friendly flexibility. Discover here how to plan your yacht charter.
When you approach us with a view to discussing your options, our experienced charter yacht brokers will conduct a candid and open dialogue with you to understand the needs and special requests of every member of your party. In addition to the destination, the time of year and the budget, we talk to you about any events or activities you have in mind. We talk to you about the food and drink, the yacht facilities and the on-board toys. We also discuss any particularly exciting sights or stopovers that might dovetail with your itinerary, while also helping tailor your choice of yacht, crew and destination to the overall character of charter you have in mind. Whether that happens to be a charter driven by gastronomy, adventure, watersports, nightlife, privacy or family entertainment, we are perfectly positioned to create your ideal luxury charter holiday, while giving you the support and advice you need, before, during and after your charter so that you can enjoy the process to the utmost.