How to plan your charter
25th March 2020
How to plan your charter
Done right, a crewed yacht charter delivers a fully immersive lifestyle experience that you will never forget. When you step on board, you place yourself in the hands of a professional charter crew, with the specialist backup of a shoreside management team and the happy knowledge that everyone involved is specifically primed to make your life as pleasant as possible. And that doesn't just encompass giving you the holiday you want. It involves tailoring every conceivable element of your trip to your preferences, your fellow guests and your personality.
That makes yacht charter a form of recreation virtually unmatched in any other walk of life, but it also means that you need to play a collaborative part in the planning process. The more detail you can provide, the better chance your charter company has of making it all happen in the best possible way. In addition to the destination, the time of year and the budget, you need to think about the events, the activities, the itinerary and the personalities of the crew. You need to think about the food and drink, the on board toys, the sights and stopovers, the yacht facilities, the crew services and the overall flavour of the charter you have in mind. But with the right broker on board, that's not a chore by any means. Quite apart from the fact that your efforts will pay you back with a holiday that makes you feel like the world and everything in it is bending to your will, the charter planning process is in fact one of the most brilliant suspense-building exercises you could ever undergo.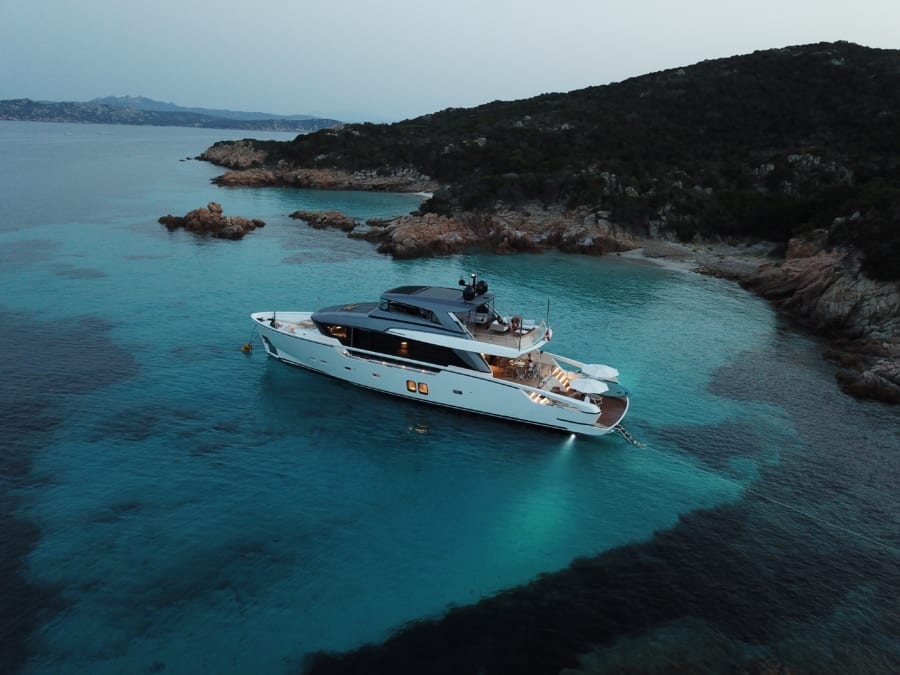 Choose your fellow guests
While many people enjoy chartering with immediate family, others like to organise a like-minded group of friends to share their charter holiday. Whether that's for fun or to help share the cost, you need to make sure there's a firm overlap in terms of the things people enjoy. A charter is of course a very flexible and bespoke form of holiday, which can be engineered to encompass any kind of preference you want, but fusing polar opposites on a single charter trip is rarely feasible. So do you want hedonistic shore-side nightclubs or remote private beaches? Do you want boutique shopping or off-grid exploration? Do you want theatres, museums and cultural tours or seven-star spa treatments? While regions like the French Riviera are capable of delivering a lot of contrasting diversions within a relatively manageable cruising zone, it will generally help your cause (and that of your broker) if you and your friends can reach a consensus on what constitutes fun.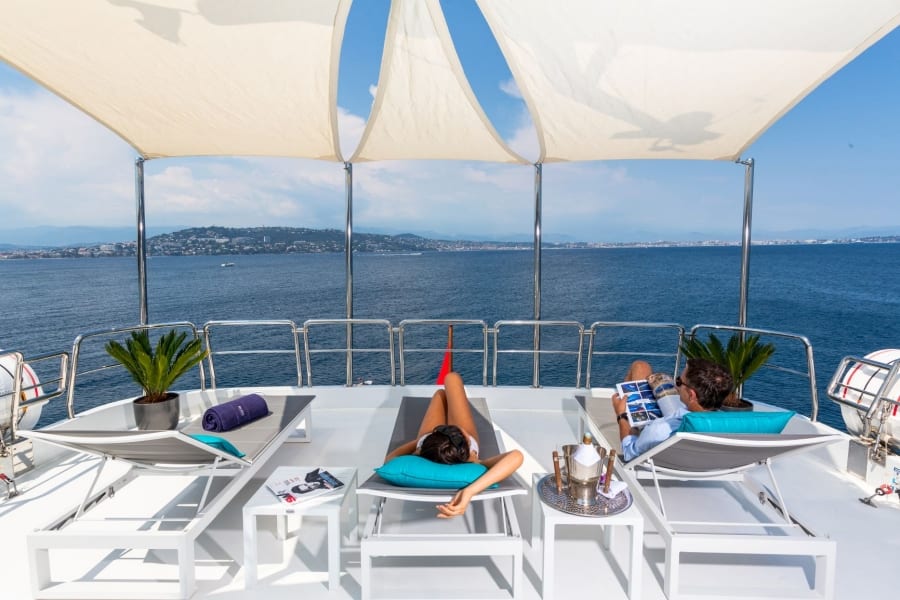 Create a workable budget
Once you know who is attending, you will be able to devise a workable charter budget. Just be aware that, however big your total budget is, you should deduct appropriate sums for the Advanced Provisioning Allowance and the crew tip. The former covers the purchase of fuel and food and usually amounts to around 25% of the fee; and the latter is discretionary but would tend to account for about 10% of the charter price. If, for instance, your total budget is around £60,000, you should look for a charter vessel of up to £40,000 per week, leaving £15,000 for the AVA and £6,000 for the tip.
It's quite possible that your collective budget will begin to seem quite modest or to limit your choice more than you had hoped. If that's the case, it is often possible to reduce the cost by thinking about an early or late season charter or a low-season slot in a year-round destination. But while you're examining your options, bear in mind that any charter is at the mercy of the weather – so try to pick a time and a place when conditions are generally reliable. And if you still struggle to find a combination of yacht, timing and destination that matches your budget, then why not think about chartering two yachts in convoy? It can actually prove more affordable for a large group and it can also add a fresh dimension to your holiday.
Appoint a quality broker
Once you've started looking into destinations, timings and prices with your family or friends, you will quickly begin to form some ideas about your favoured options and this is usually the time to contact Princess Charter as your charter broker. If it's your first charter, it's a good idea to pick a well-established company like us, with an extensive network,  a proven track record and formal affiliation to the MYBA (Mediterranean Yacht Brokers Association). For reliable support, it is wise to pick a company that guarantees to be available for advice and assistance 24 hours a day – and remember, this is a service-driven industry so you should insist upon impeccable standards from the first conversation until the day you sign the contract and right through, beyond the planning stage, to the holiday itself.
 Refine the region, yacht, timing and itinerary
Once you have your chosenbroker on board, your plans can really begin to take shape. In the first instance, we will interview you to develop a firm idea of what you want to get out of your charter. Even if you already have quite robust plans, the world's charter fleet is expanding rapidly and the itinerary options are in a continual state of flux so we can help optimise your itinerary and refine your choice of yacht to ensure that its facilities match your intended usage.
That's a more useful service than you might imagine because the breadth of a charter yacht's facilities can be mind-boggling to the uninitiated. For instance, the world's largest charter yachts can (and do) feature spas, jacuzzis and massage rooms, as well as swimming pools, gyms, cinemas, private terraces and beach clubs. Some even carry helicopters, submarines and professional dive stations to maximise flexibility for active yachting adventures. But while some charter vessels extend well beyond 200 feet and are capable of carrying 12 guests and 25 crew, picking a yacht that matches your intended usage is much more important than picking one on the basis of outright scale or prestige.
In terms of specifics, you ideally want a yacht with an even spread of cabins, so that everybody feels satisfied with their allocated space. If your itinerary or your cruising region demands it, you might also want one that is compact enough to access smaller harbours without having to sit out at anchor. And while most charter yachts are positioned in cruising regions that best suit their natural abilities, you should also pay attention to the tenders and toys. If, for instance, you want to enjoy an active seafarer's holiday in protected marine zones where power-driven toys are prohibited, you would do well to pick a yacht with sea kayaks, sailing dinghies, stand-up paddle boards and diving equipment. And if you want to expand your cruising grounds to encompass shallow-water regions, a jet tender can also be a great asset.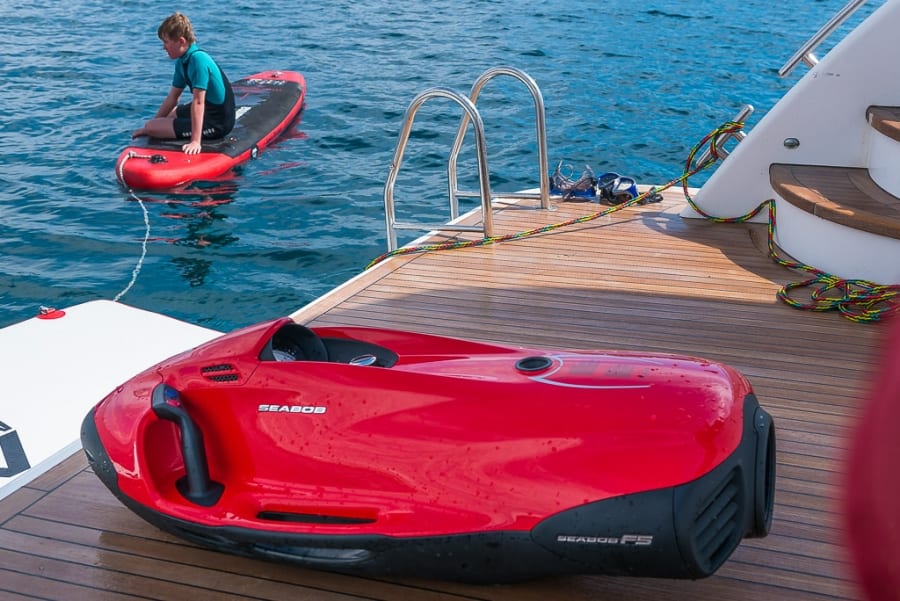 Don't forget the crew
Each yacht tends to come with a specific crew and each crew has a distinct personality and cross-section of abilities. Do you want to learn to use a powerboat or a sailing dinghy? Do you want diving facilities and qualified dive tuition? Do you want to learn from a fishing expert? Do you want shore-side cultural excursions or do you want to be pampered with a masseuse, a beautician, a yoga instructor and an on board chef? Whether you want your charter to be cultural, casual, adventurous or decadent, it is often the crew that drives your choice of yacht rather than the other way round. Just be aware that, if you're keen to pick a high-season slot on a specific yacht in a popular location, you may well need to book as much as a year in advance.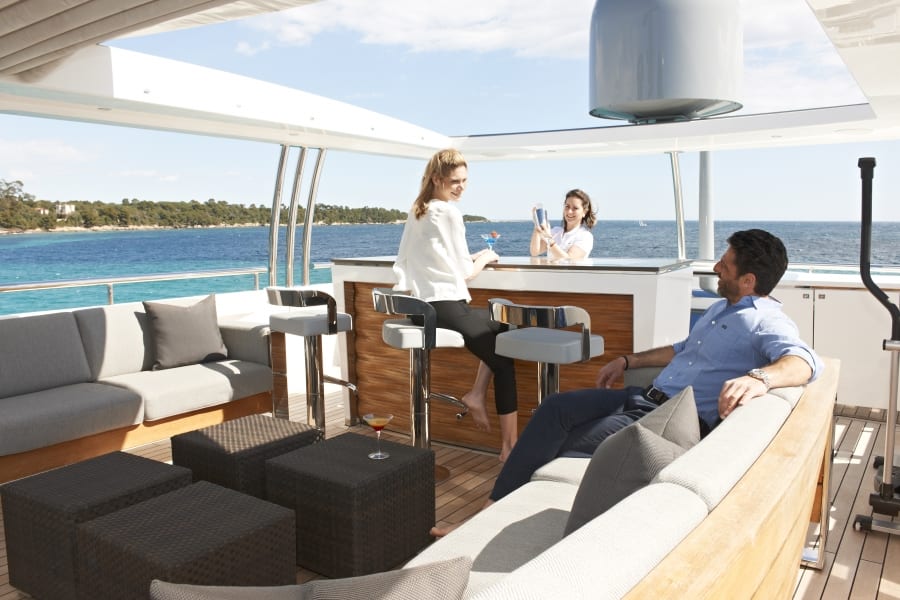 If you are ready to charter now, or you are simply at the planning stage, contact us now, we're happy to give our advice!  Email us at info@princessyachtcharter.com or call our team on +44 (0) 207 499 5050