Yacht charter in Montenegro
When it comes to chartering warm, azure European waters, the Montenegro coastline, where the Adriatic and Ionian seas meet, offers itself as an inspired choice. Charged with history through both Greek and Ottoman influences, and adored by the Gods left in charge of this paradise on earth, the result is a country blessed with a stunning manicured coastline and beautiful island getaways.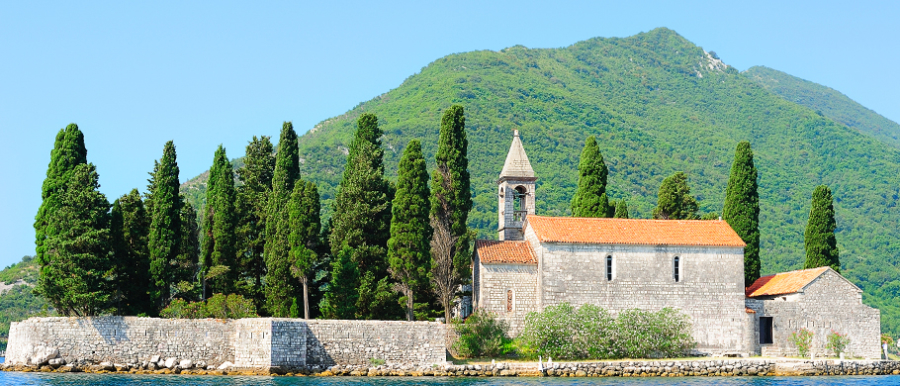 One of the main attractions is the beautiful coastal town of Budva which is famous for its awe inspiring historic old quarter which was carefully renovated after an earthquake in 1979. Years ago this stretch of coastline was known as the St Tropez of the Adriatic, where both celebrities and royalty chose to enjoy the delightful atmospheric scenery. Today Porto Montenegro is the hot spot.
Chartering a yacht in Montenegro is one of the finest ways to see this spectacular land and coast.
What is there to see around Montenegro?
Chartering a yacht in Montenegro allows you to discover a different side to one of the most treasured and exclusive holiday locations that people have been slowly discovering in the last decade.
Montenegro is thought to be the East Mediterranean's answer to Monte Carlo, known to be quiet and relaxing yet full of colour and bursting at the seams with cultural diversity.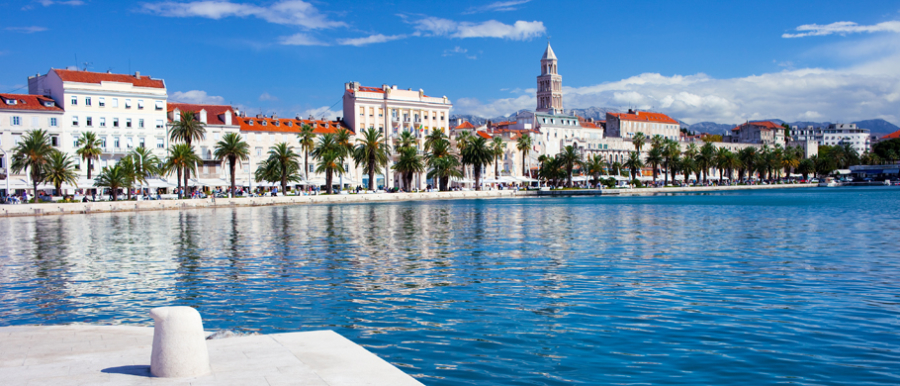 What to see on a trip to Montenegro
A luxury yacht holiday in Montenegro is one of the finest ways to discover what is still something of a hidden jewel of the eastern Mediterranean. A paradise for luxury yacht charterers and travellers who enjoy charismatic towns, challenging hiking paths, deep rafting canyons and smooth fjords.
There is so much to see in this part of the world, so here we'll focus on just a few of the wonderful locations you can enjoy on your yachting holiday in Montenegro.
Budva – sail your luxury yacht to Budva (also known as the 'Miami of Montenegro') to experience the stunning sandy shores and lively atmosphere of Ploce beach. Further inland you'll find the the old town of Stari Grad, surrounded by stone walls constructed by the Venetians.
Sveti Stefan – travel about 4 miles southeast of Budva to find the idyllic coastal islet of Sveti Stefan. Be sure to visit Queen's Beach, a luxury bay of clear waters widely regarded as one of the best beaches in Montenegro.
Bay of Kotor – take a step in to history at the Bay of Kotor with its medieval fortrus and historic towns of Kotor, Risan, Tivat and Herceg Novi. Kotor, a recognised World Heritage site, boasts stunning views. Take the time to enjoy food and drink within the famous walled city.
With the abundance of islands and town destinations to visit whilst chartering a yacht in Montenegro, there is one thing that can never be underplayed, a history and scenery that leaves you breathless from start to finish.
Essential Montenegro travel information
The best time to visit is in the shoulder months of May to June and September to October, when there is plenty of sunshine and average water temperatures over 20°C. Visit out of the high summer seasons though, and you might find some beach bars and restaurants are closed and activities can be harder to arrange.
The high season, where the weather is warmest, dries and busiest are definitely in July and August. If you're looking for that taste of the Monte Carlo lifestyle however, this may be the time that you make the leap to come on a truly spectacular adventure.
The currency for Montenegro is the Euro. Montenegro has many languages that form Montenegrin however, English is widely spoken in the main cities with Italian, Hungarian, Albanian, Serbian and Croatian all spoken across the country.
How to charter a yacht in Montenegro
You can access any part of Montenegro by both sea and land but, once there, setting sail and exploring by yacht to is the best way to experience everything the area has to offer, and make the holiday your own. It is also possible to start your charter in Croatia, and end it in Montenegro, allowing you to experience both of these beautiful destinations. Princess Charter offer a variety of yachts for charter along Montenegro and its islands, ranging from 20 metres to 100 metres in length.
To book your perfect getaway and to design the perfect itinerary to suit your needs, give our team a call 0207 499 5050, or email info@princessyachtcharter.com. Alternatively, leave a few details here, and we'll call you back.
Enquire about
this destination