Luxury yacht charter: The French Riviera
18th February 2021
Luxury yacht charter: the French Riviera
In the south of France, where the Alps meet the Mediterranean, lies a luxury yachting hub of matchless prestige. Bookended by the Italian border to the east and the elegant islands of Porquerolles to the west, it's a region Princess Yacht Charter knows well. With a glittering heritage defined by the likes of Grace Kelly and Sofia Loren and a succession of deliciously resonant destinations like Cannes, Monaco, Antibes and St Tropez, the Cote d'Azur (or French Riviera) is justly renowned as the birthplace of superyacht charter and the ultimate destination for premium VIP travel.
Wall-to-wall glamour: from Monaco to St Tropez
With its royal palace, luxury boutiques and endless stream of impeccable urbanites, Monaco is the world's most imperious bastion of wealth and exclusivity. Among its many highlights are Alain Ducasse's acclaimed three-Michelin Star Louis XV restaurant and the ultra-glamorous Casino de Monte Carlo – star of three James Bond films and a recurring highlight for touring glitterati.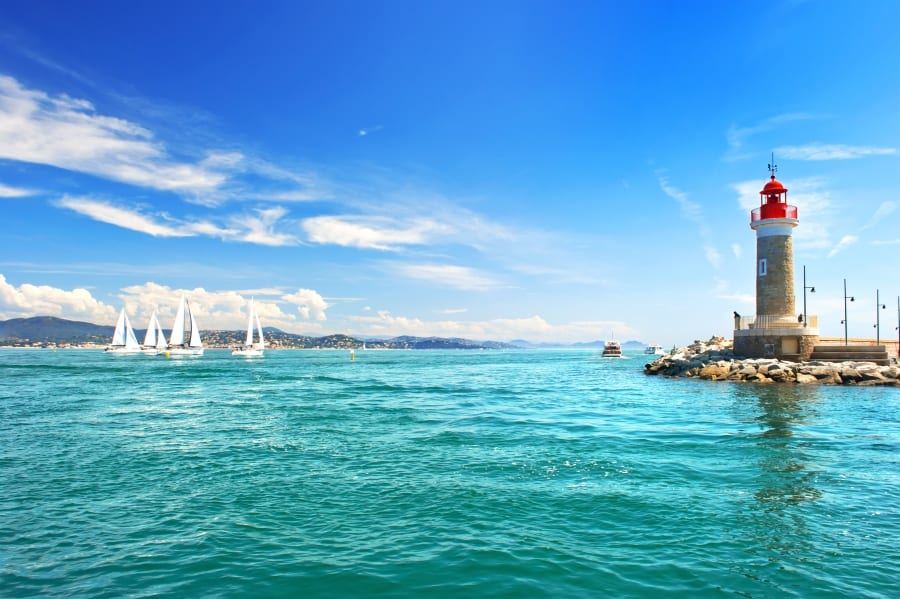 Further west, the buzzing little resort town of Cannes, which is pleasingly arranged around the elegant old harbour, is a great spot for alfresco evening meals among meandering backstreets. And if glamour is a key feature of your yacht charter itinerary, the famous Boulevard de la Croisette, which runs parallel to the town's bay, is an ideal place for a spot of boutique shopping. The beaches here are indisputably superb, but if you like your VIP travel with a more intimate and atmospheric twist, nearby Anjuna Beach is an even more memorable place to be. With fabulous cocktails, lots of high-profile celebrities and a lovely setting beneath the medieval hilltop town of Éze, it's a marvellous spot to watch the sun go down.
Having been made famous (or infamous) by the likes of Brigitte Bardot and Juliette Greco in the 1950s, St Tropez, around 70 miles to the west, feels even more in love with sensory indulgence. You can immerse yourself in the high-brow hedonism of iconic Pampelonne Beach, you can head for the fabled bars and nightclubs of the Old Town or you can join the throng at the vibrant Place de Lices market. And if you prefer to organise your yachting itinerary around a high-profile event rather than a series of destinations, here at Princess Yacht Charter we are well equipped to help…
In addition to the French Riviera's rich calendar of small-scale music, food and performance events, there are some landmark festivals of international renown. You can view the F1 Grand Prix on Monaco's iconic street circuit from the upper deck of your superyacht. You can soak in the peerless A-list atmosphere at the Cannes Film Festival in May. Or you can attend one of several excellent regional yachting festivals, headlined by the flawless annual exhibitions at Cannes and Monaco.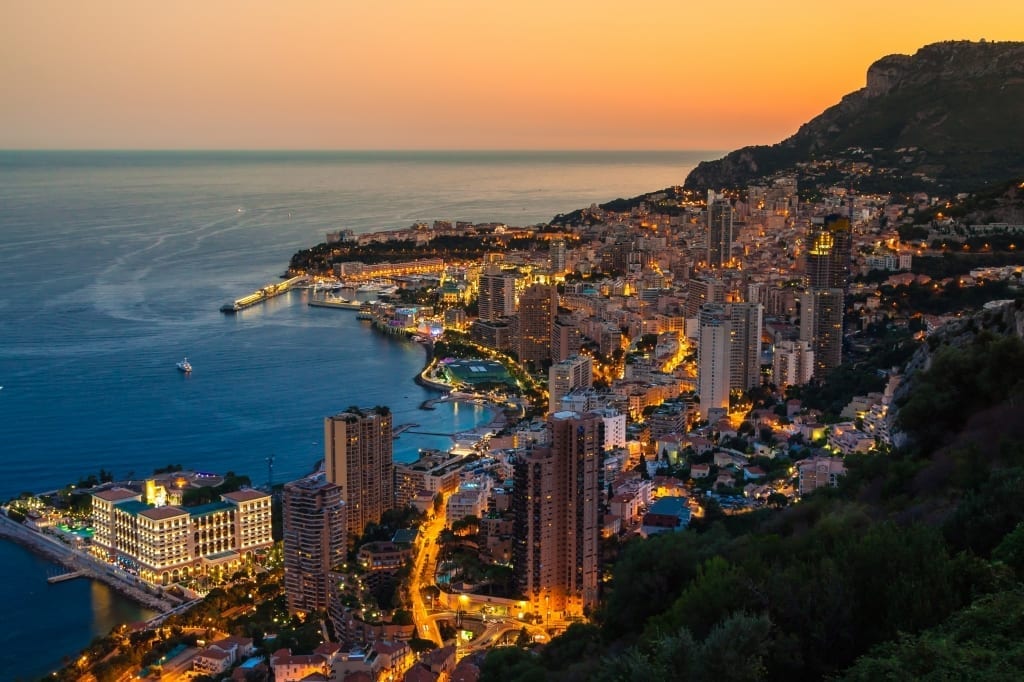 Fantastic food: from markets to Michelin stars
The French Rivera is deservedly famous for its food. This short stretch of coastline offers nearly 40 Michelin Star restaurants, alongside hundreds of waterfront bars, backstreet cafes and authentic local bistros, each offering the kinds of food, wine and atmosphere you won't quickly forget.
La Vague d'Or at Hotel Cheval Blanc in St Tropez and Chateau Eza in Éze Village are both spectacular destination restaurants. So too is JAN in Nice, which is overseen by South African, Jan Hendrik van der Westhuizen, who honed his skills as a chef on the yachts of Monaco. And having been named 'World's Best Restaurant', Mirazur in Menton, home of Italian-Argentinian star of gastronomy, Mauro Colagreco, is clearly something special.
But one of the best ways to sample the local cuisine is to step away from the ultra-refined splendour of the high-end restaurant scene and simply attend a few of the region's food markets. They tend to run from 7am to 1pm between Tuesday and Sunday throughout the year – and they offer not just outstanding local produce but also a very revealing snapshot of the Riviera's cultural heritage.
The Cours Saleya Market in Nice is a big favourite, as is the covered market in Antibes' Old Town at Cours Massena. The 'Marche Forville' at the bottom of Le Suquet in Cannes is also a rewarding place to visit and the huge fish market near the train station in Nice is something special for lovers of seafood. There are some wonderful farmer's markets to be found further inland too – not least in places like Arles, Carpentas and L'Isle-sur-la-Sorgue. And with all kinds of produce from oils, breads, herbs and cheeses to meat, veg and flowers, it's a great way to embrace the infectious appeal of France's passion for food.
A more serene yacht charter experience
At Princess Yacht Charter, we know from many years of experience that a properly conceived Cote d'Azur itinerary can provide much more than just world-beating glamour and gastronomy. If you know where to find it, the French Riviera's premium attractions can be well balanced with all the rusticity, solitude and serenity you could want.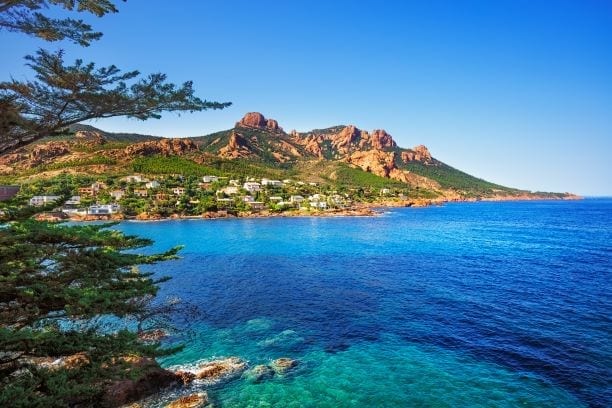 For instance, the Îles de Lérins – the islands just off Cannes – are ideal for a quiet anchorage, a leisurely swim and an alfresco dinner on the aft deck while the sun dips over the beautiful backdrop of Cannes and the island's old fort. And Ile Saint-Honorat, which is owned and run by Cistercian monks, is also well worth a visit for its award-winning organic wines.
Further west, a little way beyond St Tropez, you can take a swim among the dive-friendly coves at Ile de Porquerolles and enjoy a quiet walk among pristine National Park scenery. Or you can seek out places that tend to dip beneath the radar for international tourists, like Cap Camarat, Cavalaire or the renowned Bandol wine region around Toulon.
Despite the VIP appeal of the French Riviera, it also tends to surprise people how much natural loveliness there is to enjoy. In addition to verdant foothills strewn with fragrant lemons, Provençal herbs, vineyards and olive groves, the higher mountains offer plenty of opportunity for walks, hikes or even late spring skiing trips. And if you want to enjoy outdoor thrills without leaving your yacht, again there's plenty on offer. In addition to snorkelling, diving and sea kayaking, you can fish for snapper, sea bream, amberjack or tuna. And the region's subsurface canyons also see plenty of sperm whales congregating from St Tropez all the way to San Remo, which means you only need to venture a little way offshore for a brilliantly reliable whale watching spectacle.
Yacht charter flexibility as standard
There's no doubt that a yacht charter in the French Riviera is much more versatile than many people imagine. It has the beaches, the boutique shopping and the premium restaurants. It has some spectacular mainland towns and some entirely unspoiled island hideaways. It offers easy access to the cruising grounds of Italy and Corsica, as well as to the more rustic charms of Hyeres, Toulon and even Marseilles. And what's particularly special is that it's all contained within a relatively short stretch of coastline, with easily manageable cruising distances. It certainly remains the world's most indulgent A-list playground – but it's also as multi-faceted as a luxury yachting destination gets.
Discover our yachts in this destination
Or contact us for more information.
Like this story?
Why not read Sirocco Yacht Charter, featured on Below Deck: Mediterranean – she is one of our featured yachts available to charter in the French Riviera.