East Mediterranean: Chartering a luxury yacht
29th January 2021
The East Mediterranean is renowned as the go-to destination for those in search of a luxury yacht charter holiday. From regions like the Balearics, the French Riviera and the Amalfi Coast to spectacular islands like Sardinia, Corsica and Sicily, it is littered with destinations that sit at the pinnacle of the world's crewed chartering hit list. But as you head toward the eastern side of the Med, there's arguably even more to enjoy. Having seen their yacht charter infrastructures develop over the past decade or so, Croatia, Montenegro, Greece and Turkey are now able to combine the loveliness of unvarnished cultural texture with an impeccable quality of food, drink and luxury. When you also factor in the natural proliferation of islands, the brilliantly reliable weather, the extended summer season, the reduced crowds and the modest pricing, the Eastern Mediterranean becomes a very difficult charter region to ignore.
Yacht Charter East Mediterranean: Croatia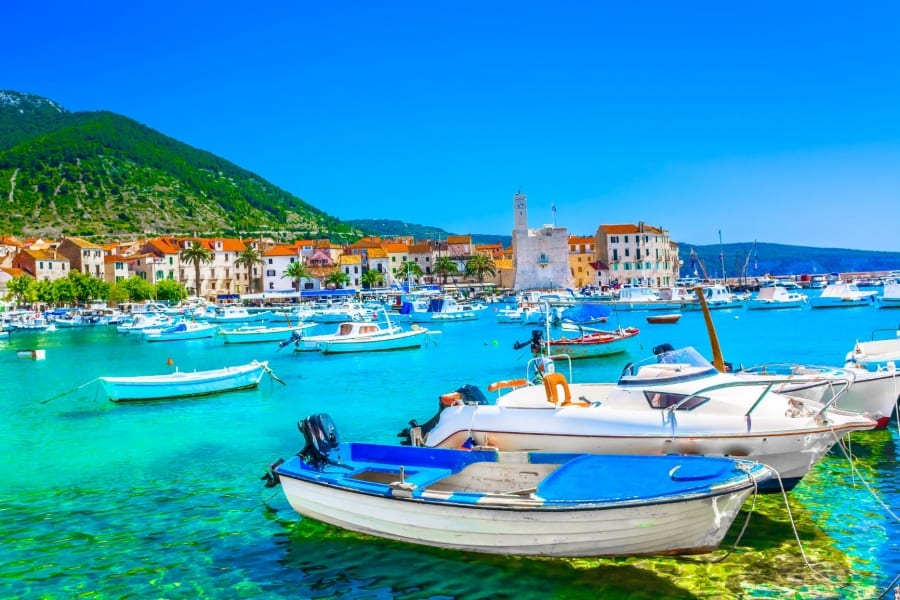 With a warm, sunny charter season that runs from May to October, plus a long Adriatic coastline with around 1,200 islands, Croatia makes its yachting treasures fantastically accessible – and for many, the perfect way to enjoy this to the utmost is to start in Split and head south toward Dubrovnik. Propped up against a mountainous backdrop with one of Europe's most engaging waterfront strips, Split certainly delivers the full spectrum of bars, shops and restaurants. But Dubrovnik, further south, is even more beautiful. Described by Lord Byron as the 'Pearl of the Adriatic', its vast city walls harbour thousands of years of cultural colour, with spectacular ramparts where you can enjoy a really memorable evening meal.
While you're making your way between these two cities, the highlights come thick and fast. You can experience a superb day of fishing off the tiny Dalmatian island of Bisevo. You can stop to sample the idyllic Mediterranean tranquility of Porat Beach. You can lose yourself in upmarket Hvar with its ultra-suave nightlife or you can visit the unspoiled island of Mljet, with its saltwater lakes and dive-ready shipwrecks. Whatever you do, the slow, serene island of Korcula is a must-visit. Although it's a very rural island, laced with olive groves and vineyards, Korcula Town is an impossibly perfect coastal citadel wrapped in anti-piracy fortifications and filled with street after street of spectacular Gothic and Renaissance architecture.
While Croatia's city hotspots can of course become congested with land-based holidaymakers in peak season, that's not an issue for a luxury yacht charter. Freed from the constraints of the land, you can simply move between beautiful islands and idyllic anchorages, sampling superb regional wines and soaking in the atmosphere.
Yacht Charter East Mediterranean: Greece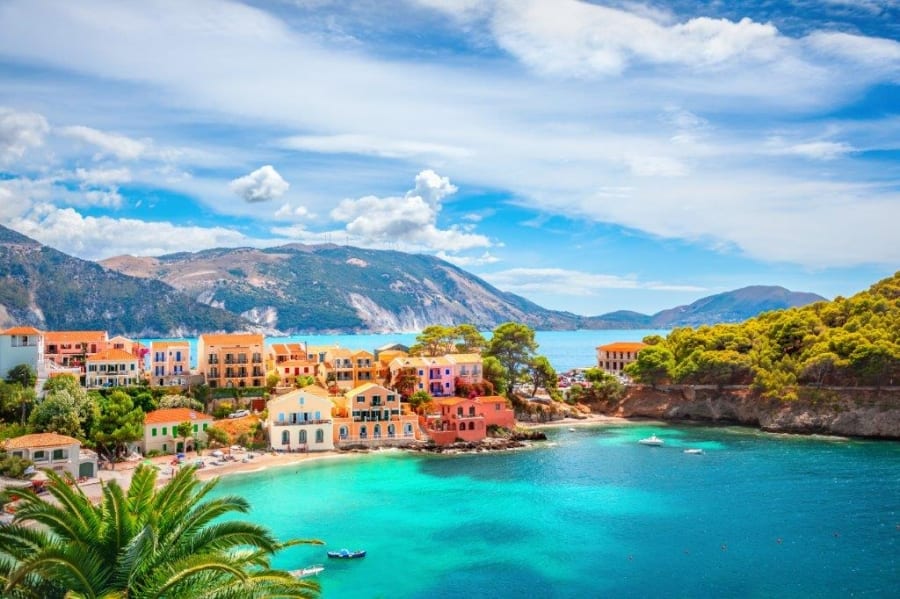 A Greek charter holiday brings a degree of chartering flexibility unmatched anywhere else in the Mediterranean. With a vast coastline and endless islands, it's astonishingly diverse. You can tailor your charter to deliver unique historical sites, hedonistic holiday resorts, uninhabited hideaways, inaccessible beaches, pristine wildernesses or all-action family watersports. And whether you opt for the Saronic Islands, the Cyclades or the Ionian chain off the mainland's west coast, an experienced charter captain will be able to customise your holiday to perfectly meet your needs.
That said, if you head for the Ionian Sea, a charter from Corfu to Zakynthos delivers an unforgettable taste of what this part of Greece does best. You can scuba dive or sea kayak among the mountainous shorelines of Kefalonia. You can dangle a line for swordfish or dorado and you can take your tender ashore for a private meal on any number of remote and inaccessible beaches. Sipping coffee among the ancient cobbled streets of Corfu Town's old quarter is also a tremendous pleasure and virtually everywhere you go, you will find simple but fantastic seafood.
If you opt instead for the tightly packed islands of the Aegean, your options are even broader but, for most, an itinerary from Athens to Santorini or around the islands of Naxos and Delos further south is a wonderful experience. In fact, the Cyclades island group, which nestles between the Greek mainland, the Turkish Riviera and the northern shores of Crete, makes a very sound case for being described as Greece's finest destination. Imagine ancient harbours and deserted coves. Imagine azure seas lined with sandy beaches, atmospheric shipwrecks and romantic escapes. Imagine whitewashed walls and colourful rooftops, mixed among vineyards, olive groves and classical ruins. From slow, reflective and traditional to glamorous, exclusive and indulgent, it's all here to be enjoyed.
Yacht Charter East Mediterranean: Turkey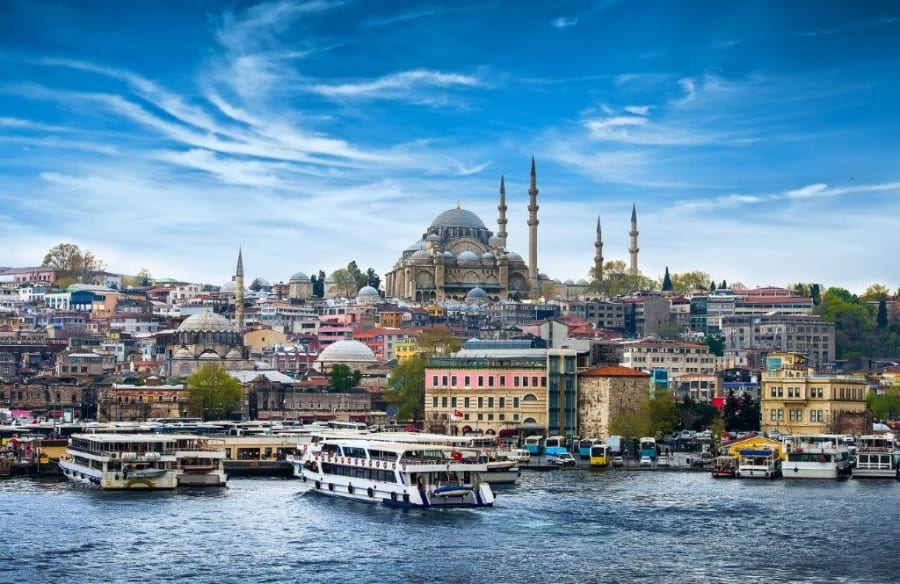 The most popular crewed chartering itineraries in Turkey tend to centre around the country's western coastline, as it runs from Istanbul through the Sea of Marmara and the Dardanelles Strait and then south, among the Turkish islands of the eastern Aegean.
The first and most obvious charter route, between Istanbul and the dramatic harbour resort of Çesme encompasses some destinations of huge historical significance, including the Gallipoli battlefields, the site of the ancient city of Troy and the coastal town of Assos, where Aristotle once lived. But of course the chief attraction for many is Istanbul itself – an ancient multi-cultural city straddling the Bosphorus Strait, with the Black Sea on one side, the Sea of Marmara on the other and the islands of the north Aegean beyond. As the meeting point between Europe and Asia, it offers a vibrant, cultural and architectural dynamic unlike anywhere else in the world.
An alternative route from Bodrum to Göcek centres on the more traditional seaside pleasures of the Turkish Riviera. The city of Bodrum is a classical Aegean maritime hub set around a meandering waterfront with a gorgeous harbour and a striking medieval fortress. Further south, the busy, effervescent harbour town of Marmaris is worth a visit for its vibrant nightlife and easy-access watersports but for something more classically Turkish, why not anchor in the bay of the 2,500-year old Dorian port city of Knidos and take a tender ashore to explore the sprawling remains of pathways, buildings and temples.
From Göcek, you can also push on around the Lycian coast, cruising the gorgeous bays of Oludeniz – or heading for the beach-lined bay at Ekincik, which makes a fine anchorage for cultural exploration. From here, you can enjoy a charming walk to Dalyan, where the ancient 'Kings' Tombs of Kaunos' are carved into the cliff face above the river.
But whether you favour the kaleidoscopic vibrancy of Istanbul or the cultural warmth of Antalya, the Turkish charter experience is something special. With warm, clear waters, 300 days of sun each year and a season that runs from April to November, it is the perfect crewed charter retreat for those in search of a holiday with a difference.
View our range of charter yachts available in the East Mediterranean.