The world's most iconic luxury yacht charter destinations
31st July 2019
Our Top Ten
The world of luxury yacht charter now encompasses an extraordinary range of venues, from Patagonia to Alaska, from Norway to St Petersburg and from Panama to the Galapagos Islands. But for seasoned charter guests, accustomed to the finest luxury sailing and motor yacht venues, the very best yacht charter destinations need to offer more than mere entertainment. They need a historic narrative, an enduring mystique – and whether through character, exclusivity or the patronage of A-list superstars, the following ten destinations enjoy a global renown that sets them apart as icons of the yacht hire scene.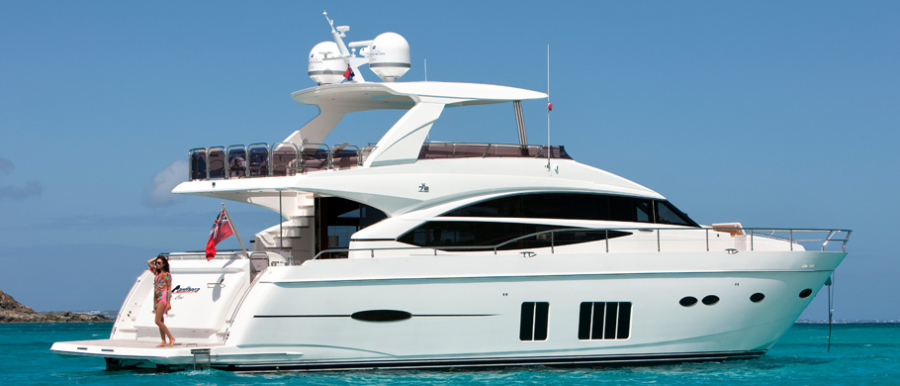 The French Riviera
As the birthplace of the yacht charter holiday, the Côte d'Azur remains the world's most celebrated exponent of superyacht indulgence. Stretching from St Tropez to the Italian border, where the Southern Alps plunge into the azure waters of the Mediterranean, it continues to seduce with its world-class food, its boutique shopping and its uniquely well-heeled brand of hedonism. While the likes of Grace Kelly, Sophia Loren and Brigitte Bardot helped forge the region's reputation, events like the Monaco F1 Grand Prix and the Cannes Film Festival do much to preserve its place as the go-to destination for high-profile celebrities. And if the cocktails and catwalks become too much, Villefranche, Beaulieu-sur-Mer and the Îles de Lérins bring a more relaxed form of recreation to the mix.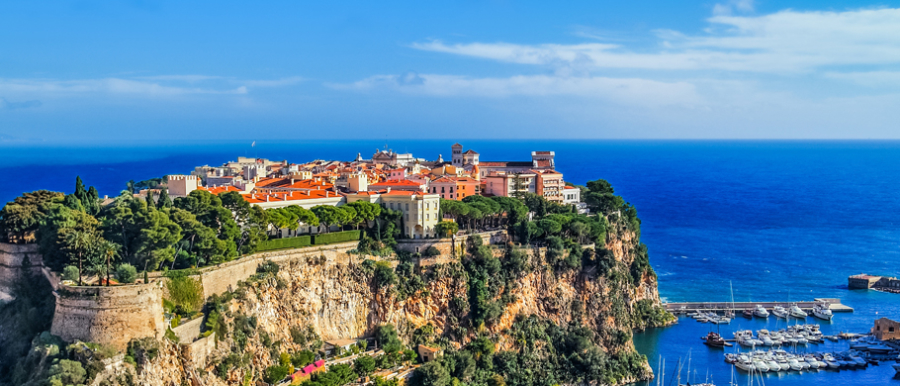 The Italian Riviera
The Italian Riviera takes all the classical exclusivity of the Cote d'Azur's luxury yacht charter experience and delivers it in much saltier, more rustic form. Occupying the Ligurian region between the French border and Tuscany, it is blessed with some of the world's loveliest fishing villages – villages which, despite their impeccable prestige, retain a maritime authenticity much loved in elite yachting circles. Visit the balmy Roman resort of San Remo with its vast superyacht harbour and its ritzy casino lifestyle; embrace the youthful vim of trendy Viareggio; or drink in the blissful maritime gentility of herb-scented Portofino or Portovenere. With multicoloured villas, sheltered bays, secluded beaches and unforgettable food, it's little wonder so many of the world's best luxury sailing yachts find their way here.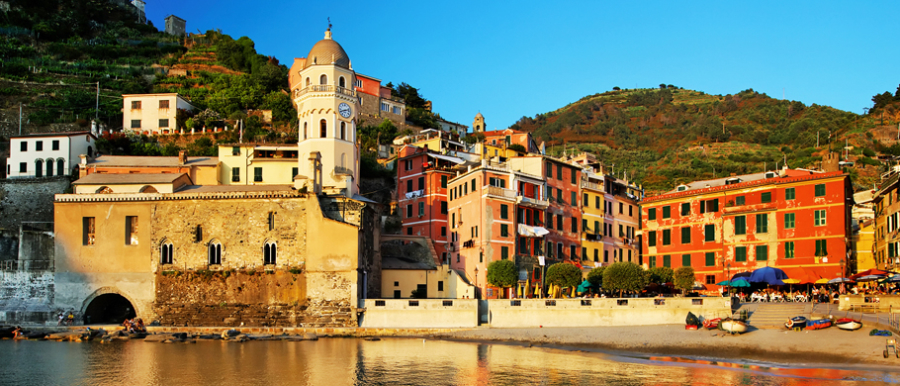 Sardinia
With more than 1,000 nautical miles of coastline, Sardinia's yacht charter options are extremely generous. But while the capital, Cagliari, is a chic spot for people watching, the northeast of the island is the traditional yachting hub. In addition to its famously clear diving waters, replete with caves, corals, wrecks and inlets, there's a rich supply of white sandy bays and sheltered anchorages. The northeast's commitment to upmarket sensory indulgence is also striking, as illustrated by the village of Porto Cervo, which was purpose-built in the 1950s as an ultra-exclusive tourist resort. The uninhabited islands of Soffi and Mortoria make a serene diversion from here and the southern tip of Corsica is also within easy reach.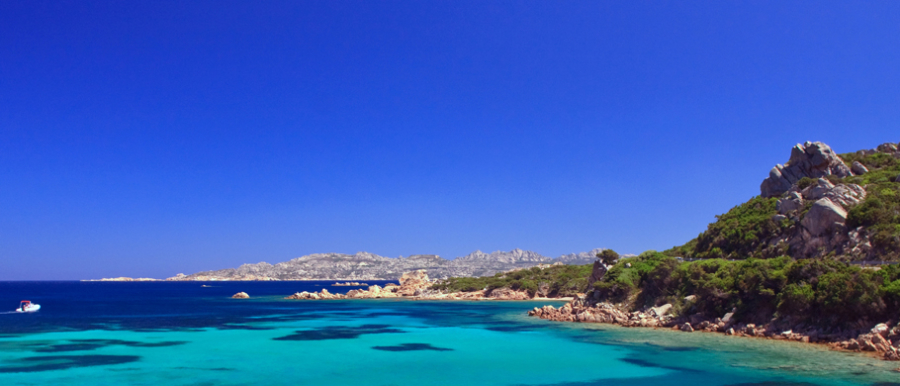 The Balearics
With more than 300 days of sun each year, the Balearics (Mallorca, Menorca, Ibiza and Formentera) enjoy an enviable yachting climate, alongside a much broader range of charms than most imagine. For instance, while Ibiza Town might be famous for the Sunset Strip's round-the-clock excess, its neon decadence is pleasantly counterbalanced by upmarket food, artisan shopping and nearly 3,000 years of cultural heritage. The superyacht hotspot of Palma de Mallorca is an equally enjoyable destination for sophisticated bars, alfresco cafes, beautiful beaches and networks of elegant backstreets. And those who favour the quiet serenity of marine parks and ancient architectural relics will relish the delights of Menorca in the east and Formentera in the west.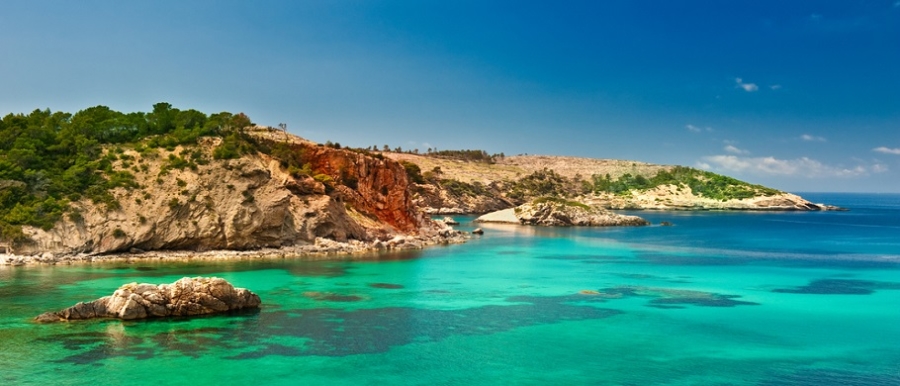 Though relatively young by the standards of the global yachting scene, Croatia's Adriatic coast is already forging a reputation as one of the world's best places to charter a yacht. Running from Slovenia in the north to Montenegro in the south, its extraordinary ranks of fractured coastal landmasses generate more than 1,200 islands, delivering a virtually inexhaustible supply of secluded bays, private anchorages and sheltered cruising grounds. It features plenty of elegant coastal harbour towns, awash with olive groves and scented vineyards, but as home to some astonishing UNESCO World Heritage sites, not least the spectacularly fortified maritime cities of Dubrovnik and Split, the primary problem for yacht charter visitors is what to omit from the itinerary.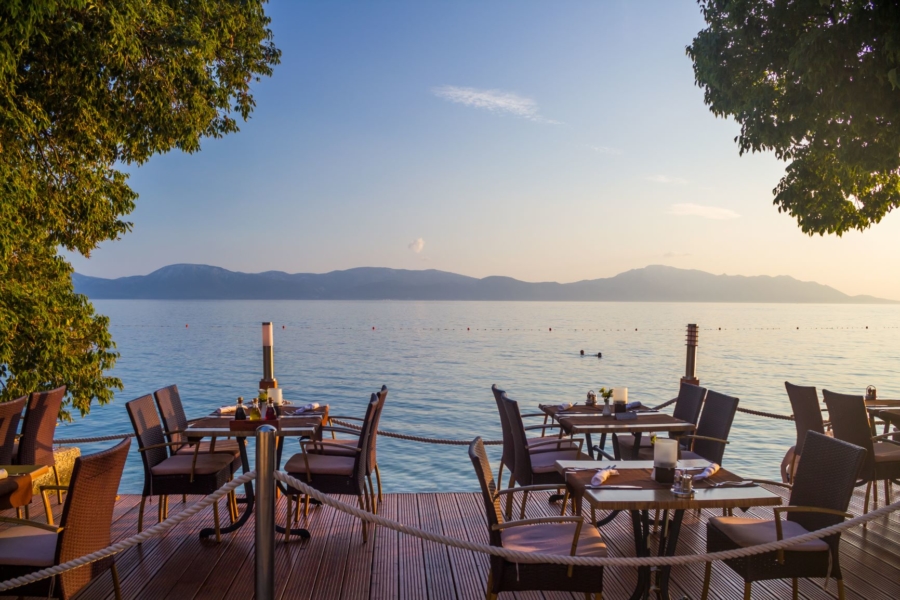 Florida
A luxury yacht charter around the Sunshine State's southern tip is an extraordinary experience, full of variety and contrast. While the grand Venetian-style waterways of Fort Lauderdale are a tailor-made hub for superyacht charter, Miami's upbeat Latin American energy brings an infectious party vibe to the table. Further south, the Florida Keys, a glittering archipelago of islands strung out across the northern Caribbean, add tropical charm to the urban bustle. With manageable distances and well-developed yachting infrastructures, classical yacht charter pleasures like reef diving, wildlife watching, big game fishing and Caribbean-influenced dining are very easy to access.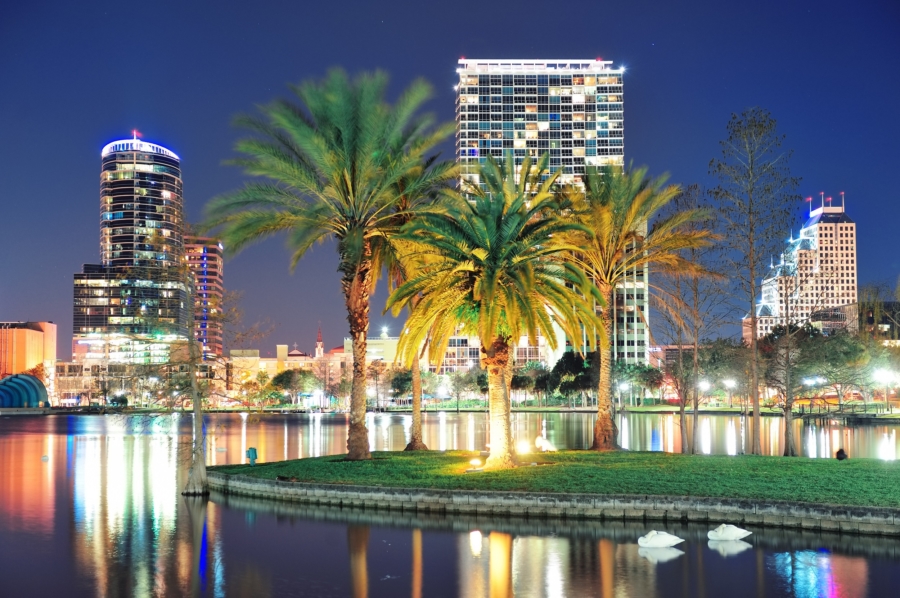 The Bahamas
The Bahamas' location, just 50 nautical miles off the coast of Florida, has seen the archipelago's natural beauty supplemented with plenty of luxury resorts and bars. Its 700 islands now offer everything from glamorous tourist hubs to untouched outcrops of reef and rock. You can embrace cocktails, food tours and all-night dance in pulsating Nassau or dive the subsurface caves at the Lucayan National Park. You can enjoy serious big game fishing at one of the region's oceanic trenches or visit the casino on Paradise Island. And if you want a more old-fashioned taste of Bahamian yacht charter fun, look toward the Abaco Islands, where warm, shallow waters, fine beaches and exotic marine life are a big draw for watersports fans.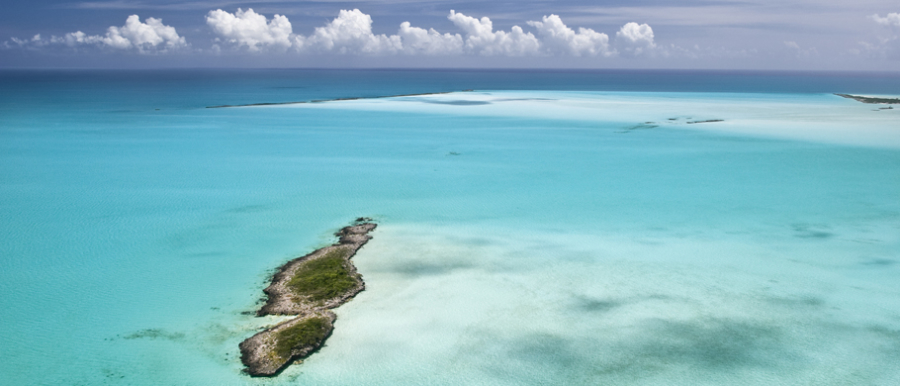 The Leeward Islands
The Leeward chain comprises some of the world's most revered maritime destinations. While St Barths is the spiritual home of the Caribbean superyacht, with a seafaring vibe you can't help but enjoy, the idyllic island of Antigua is arguably even better. In addition to Nelson's Dockyard (the world's finest Georgian harbour), it offers sumptuous resorts, fine beaches and an elegant capital city that will furnish the curious visitor with endless hours of idle meandering. Those into watersports will love the soft, sheltered waters of St Kitts, while for high-end pampering, Anguilla's spa resorts are the finest around.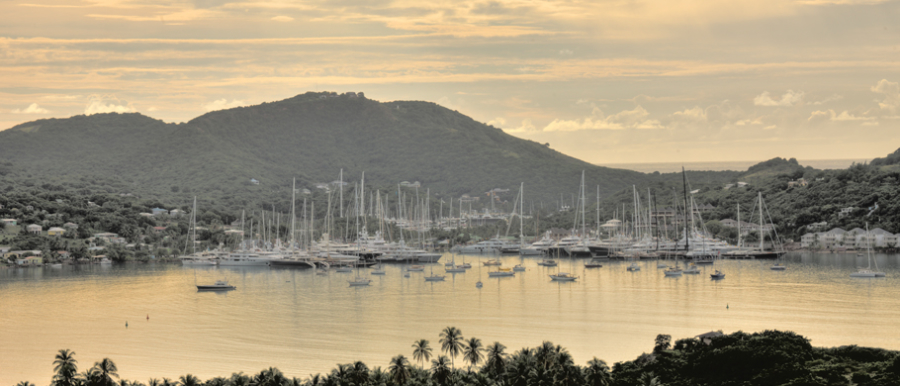 The Windward Islands
The delightfully piratical Windward Islands comprise an arcing chain of volcanic landmasses, pushing steep tropical peaks beyond the surface of the eastern Caribbean. It's an intoxicating region of spice islands, unvarnished wildlife and thickly textured colonial heritage, with charter-friendly scatterings of reef, cay and islet. Its chief highlights – St Lucia, St Vincent, Grenada, Mustique – resonate with nautical significance and offer plenty of diversion for the visiting yachtsman. You can relax at a boutique hotel in ultra-exclusive Mustique or step ashore in Martinique for memorable French-influenced gastronomy. You can climb the 'La Soufriere' Volcano in St Vincent or drop your lines in St George's harbour and lose yourself among Grenada's happy throng. Whether you favour vibrant towns or private hideaways, the Windward Islands remain one of the world's best places to charter a yacht.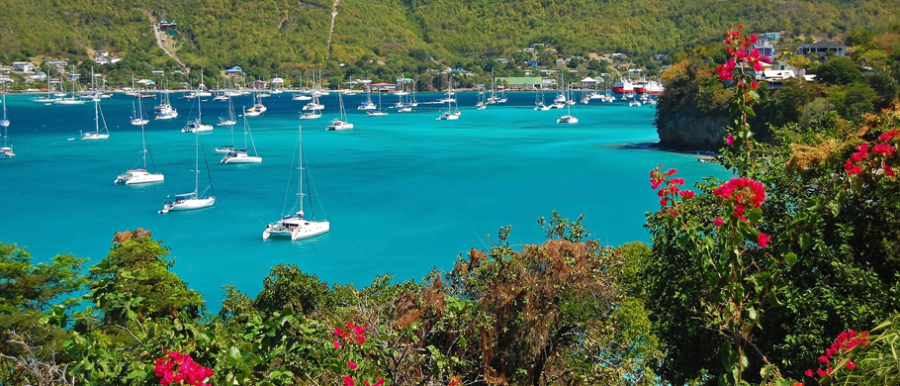 The Maldives
No guide to the best yacht charter destinations would be complete without a mention of The Maldives. Perched alone in the Indian Ocean, it comprises 1,200 islands over an area of 35,000 square miles, which makes it more than 99% water. Even the capital, Malé, a tight, bustling, high-rise city, is contained within a mighty ring of seawalls, as though barely able to keep its head above water. But everywhere else, the Maldives is a more sedate affair, defined by loose collections of coral atolls, each with a saltwater lagoon hemmed in by a circular reef and set against a vast oceanic backdrop. While there are plenty of exclusive resorts with five-star facilities, the marine life here is something special, routinely exhibiting everything from dolphins to manta rays, hammerheads, whale sharks and sperm whales.