What to look for in the perfect charter yacht
14th August 2019
What to look for in the perfect luxury yacht hire
As yachts have become larger, more complex and more expensive to build, manage and maintain, the importance of the charter market has continued to grow – and that's great news for those who can't realistically aspire to own such boats. After all, while once upon a time, superyachts were perfectly resolved manifestations of the owner's ambition, most large yachts are now designed with an eye on charter as well as private use. It means that on newly delivered yachts, the simple things like versatility of application and sizes of cabins are often well matched to the needs of the charter market, enabling brokers to generate more enjoyable charter experiences than ever before. But with unprecedented diversity in the sizes and types of charter yacht available, how do you narrow down what you need?
Application is key  
There's no doubt that there are certain yacht features that lend themselves to an effective luxury yacht hire. For instance, a variety of on board spaces enables you either to enjoy the quiet intimacy of a private hideaway or to engage with your fellow guests in an open communal space. The freedom to move unencumbered, in safety and without trip hazard, is another useful trait, as is the discreet separation of guests and crew. Access to great views of the environment from the warmth and comfort of the yacht's interior is another widely valued feature – and in terms of internal styling, relatively neutral tones, rather than overly ostentatious décor, avoid making a yacht feel like somebody else's property and enable you to relax into your holiday with far greater ease.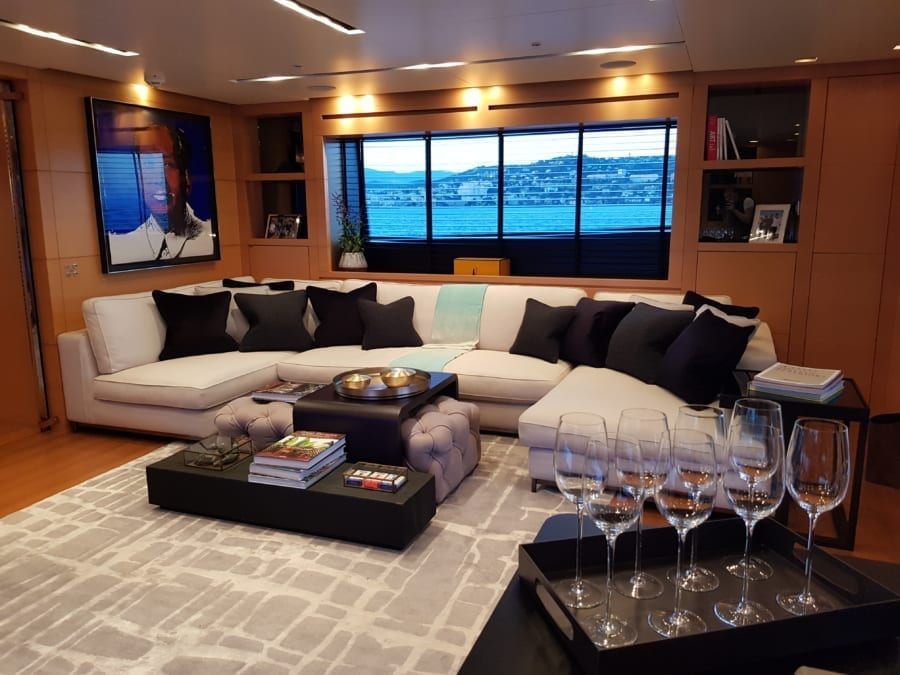 Integrated convertibility can also be a great way to build extra value into those spontaneous holiday moments that deviate from the planned itinerary. For instance, if you want your crew to generate an impromptu dining station on deck or to rig up a sound system for a late night party when you return from a trip ashore, a great many newly delivered yachts can deliver that with minimal fuss. And if you want plenty of open deck space that can be converted into internal, climate-controlled accommodation, some of the market's more modern yachts are again able to provide that.
But whether a charter yacht can really be deemed effective or not is always a direct function of the task to which it is put. After all, an expedition yacht that excels in the icy frontier seascapes of Patagonia is unlikely to do such a fine job in the Caribbean, when you want to swim with dolphins or hold an alfresco cocktail party on the aft deck. So in all cases, the first and most vital step in picking the perfect charter yacht involves coming to terms with what you want to do and where you want to do it.
The destination dictates the choice
Each luxury charter yacht hire tends to operate in a specific region of the world, so in order to begin a meaningful search, you need to isolate your favoured destination. Do you want to whale-watch among the glaciers or island-hop among tropical archipelagos? Do you want to rub shoulders with film stars at the world's most exclusive events or would you prefer to hide away in private bays, miles from prying eyes. Once you have a consensus among you and your fellow guests as regards your favoured destination, you will already have begun to narrow down your yacht search, because it's in the interest of both the owner and the charter management company to position a yacht where its natural strengths are of greatest use.
What kinds of facility will you most enjoy?
While the size of a yacht brings inevitable limitations on what kinds of feature can be included, the upper echelons of the charter market bring almost limitless choice. You can opt for a yacht with a cinema room, with a Jacuzzi, with a double-height 'garden' space or with a full-service spa, encompassing everything from massage rooms to Turkish baths and snow rooms. You can find yachts with swimming pools, yachts with expansive 'Beach' facilities and yachts with private terraces overlooking the sea. But while you're considering which features will enable you to enjoy your charter to the utmost, you should also consider the on board toys…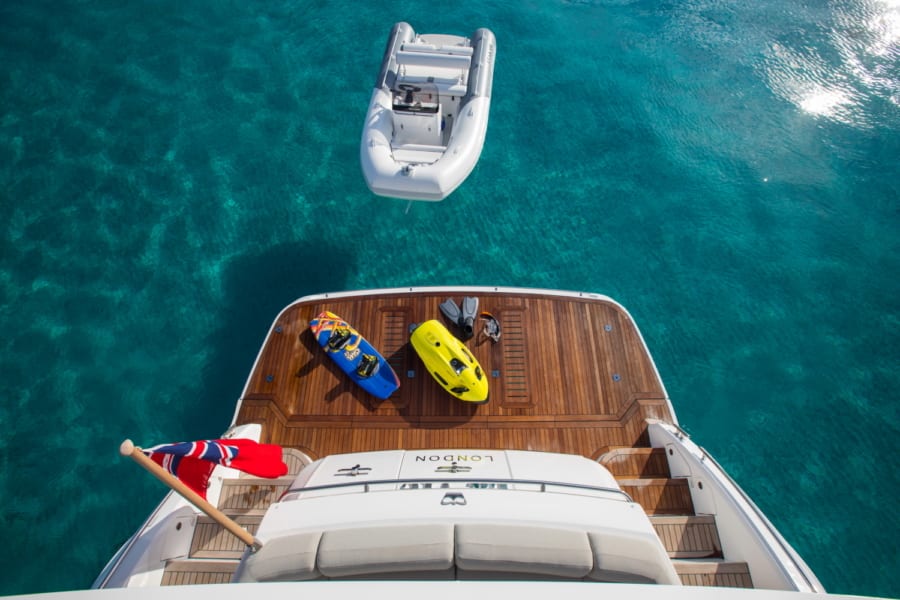 Like the integrated facilities, these can be tailored to your destination and the kinds of pastime your most enjoy. For instance, in shallow water regions, a jet tender is a fine means of exploring the shore, while in ecologically sensitive regions where power-driven water toys are prohibited, stand-up paddle boards, sea kayaks, sailing dinghies and diving gear become far more valuable. On a large yacht, an on board submarine can be a thrilling way to view the environment, while on smaller yachts in warm, sheltered waters, SCUBA equipment or snorkel gear will do a great job. And if your destination, your plans and your budget justify it, a helicopter can also be a great asset, enabling you to access remote regions for hiking, skiing, hunting or sightseeing or to attend high-profile events with a much faster, more seamless transition from ship to shore than a tender might allow.
What about the crew?
Most repeat charter guests will say that the most important element of a great holiday is not the yacht or the destination but the crew – and the fact that each yacht tends to come with its own specific crew means you are able to tailor that element of the experience with much greater precision than you might imagine. While every crew will be entirely professional and discreet, each tends to come with a natural 'personality' or an area of particular expertise. Do you want a great chef on board? Do you want to enjoy certified diving, sailing or watersports tuition? Do you want massages and spa treatments? Do you want a particularly child-friendly approach? Or do you want fluency in certain languages, customs and cuisines? In all cases, the team at Princess Yacht Charter are fully informed about a crew's key attributes and will be able to make recommendations that match your preferences.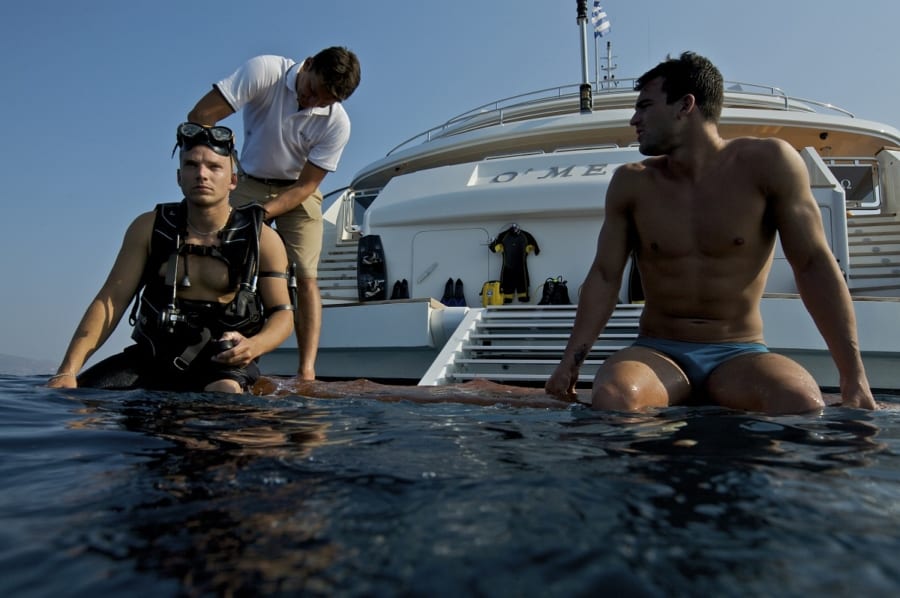 The boat's only as good as its back-up
When choosing your luxury yacht hire management company it's important that you are happy with the team. Do they have first-hand experience of yachting and of the yachting destinations under consideration? Is their knowledge intimate and empirical? A unique charter experience can create some extraordinary logistical challenges so you need to know that your management company is primed to make that happen. Do they have proven experience in the regions you are considering, because networks of assets, contacts and suppliers are a vital part of making a great charter come together. Will they be available to provide assistance not just throughout the planning stages for your charter but all day, every day throughout the duration of the holiday itself?  Your charter support team can make or break your holiday so it's important that you have full confidence in their expertise and experience.
If you are considering chartering a yacht, look no further than Princess Yacht Charter.  Contact our team today on T: +44 (0)207 499 5050 or email info@princessyachtcharter.com