Off-grid luxury.
Five alternative boating holidays for ultimate seclusion
31st July 2019
Off-grid luxury: five alternative boating holidays for ultimate seclusion
For most of us, the words "luxury yacht holiday" evoke decadent daydreams of Tuscany, Antigua, Florida and Monaco – of cool cocktail bars and elegant harbour-side eateries, full of beautiful people embracing the rich potential of their lives. What they don't tend to elicit are vast, empty tracts of wilderness, a thousand miles from civilisation – and yet the global charter landscape is now so sophisticated that almost no part of the world is beyond reach.
Of course, most boating holidays continue to require moderately accessible starting points for provisioning, technical support and client embarkation, but the scale and range of modern superyachts, allied to the increased sophistication of logistical back-up, means that some of the world's most remote and secluded regions are now a realistic option. Whether you favour the heady romance of a remote tropical archipelago or the scale and majesty of a vast polar landscape, that strange and special dichotomy between the luxury of a crewed charter yacht and the frontier sensations of an unforgiving wilderness is now more accessible than ever before.
Alaska
As America's largest state, Alaska's scale is difficult to comprehend. It accounts for 17 of the USA's 20 highest mountains; it has more than 3,000 rivers and 3 million lakes; and its 34,000 miles of coastline is longer than the rest of the United States combined. The vast majority of that is, of course, beyond the remit of mainstream charter but, from May to September, its southern reaches offer charter visitors access to some extraordinary treasures.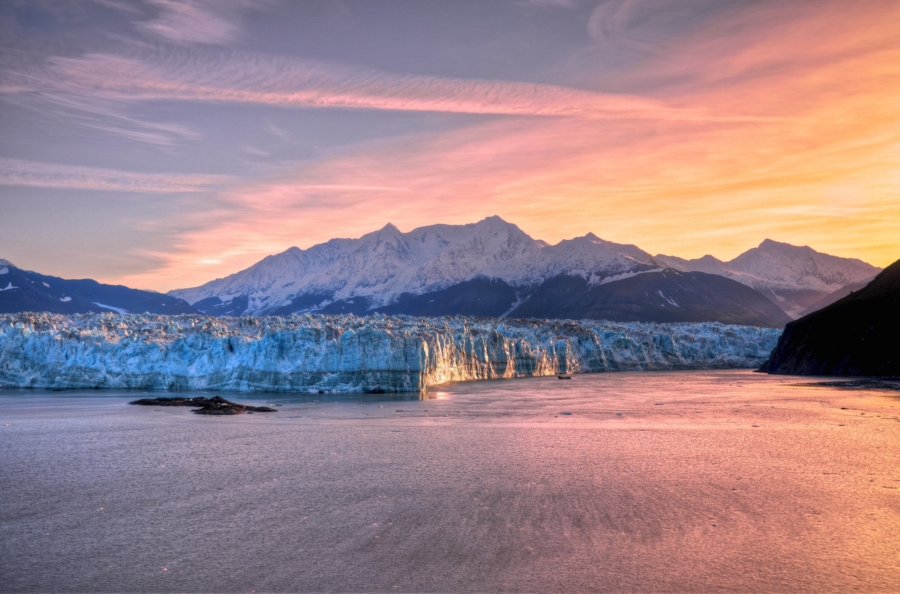 The key charter region, between Glacier Bay in the north and the Tongass National Park in the south, encompasses the 'Inside Passage' – a relatively sheltered navigation littered with uninhabited islands, deep fjords and isolated inlets. A cruise among these waters enables you to visit places like Haines, Hobart Bay, Admiralty Island, Ketchikan and Petersburgh; to fish the pristine waters or to kayak hidden bays. Expect to see brown bears, bald eagles, orca pods and creaking ice sheets, alongside a wonderful sense of isolation, piqued by the oddly upbeat vibe of state capital, Juneau.
Galapagos Islands
While the Galapagos Islands have a certain rustic, unaffected charm, it's their physical and administrative isolation that makes them special. Perched in a remote part of the Pacific Ocean, 650 nautical miles off the coast of Ecuador, they are run as a national park, with extremely tight controls over visitor access.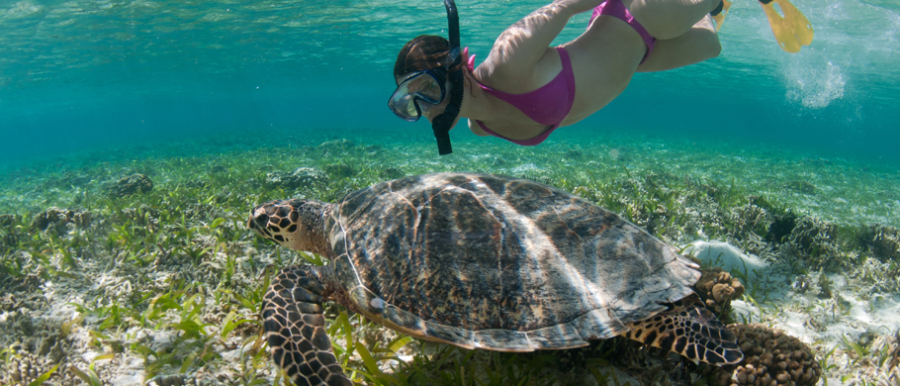 In fact, it's a region of such profound ecological value that yachts are confined to specific anchorages and water toy activities are heavily restricted – but if you favour untouched oceanic spectacle over shoreside development, the merits of that are extraordinary. You can simply anchor up in protected waters among the region's volcanic islands and wait for the wildlife to come to you. In addition to bull sharks, Galapagos sharks and whitetips, the waters here are teeming with sea lions, flying fish, manta rays and hammerheads. The islands of Rábida, Floreana and Santiago are all particularly iconic destinations but, wherever you go, the region's watertight approach to tourist management generates an otherworldly sense of isolation you will struggle to find anywhere else.
Norway
While West Norway is not a true wilderness in the same way as some of the other entries here, it retains an iconic allure for those in search of an off-grid holiday. Notwithstanding the astonishing Lofoten Islands in the far north, Norway's maritime playgrounds are largely defined by its 1,100 fjords – long, narrow sea inlets between steep glacial cliffs that cut deep into the nation's wild and mountainous interior.
While elegant Alesund provides fine access to the Geirangerfjord, the colourful city of Bergen, with its UNESCO-listed Bryggen Harbour, makes the perfect base to explore some of the region's most astonishing waterways – not least, the remarkable Sognefjord (at more than 120 miles in length, the second largest fjord on the planet). Magnificent landscapes of thousand-metre cliffs and interconnected waterways, fed by gin-clear waterfalls, bring the charter guest virtually endless cruising opportunities – and yet the fjords are equally famous for their enormous reefs, extraordinary fishing opportunities and first-class diving. In short, whether you favour an active trip of kayaking and glacier hikes or a decadent and restful sightseeing tour, a Norwegian charter is an experience you will never forget.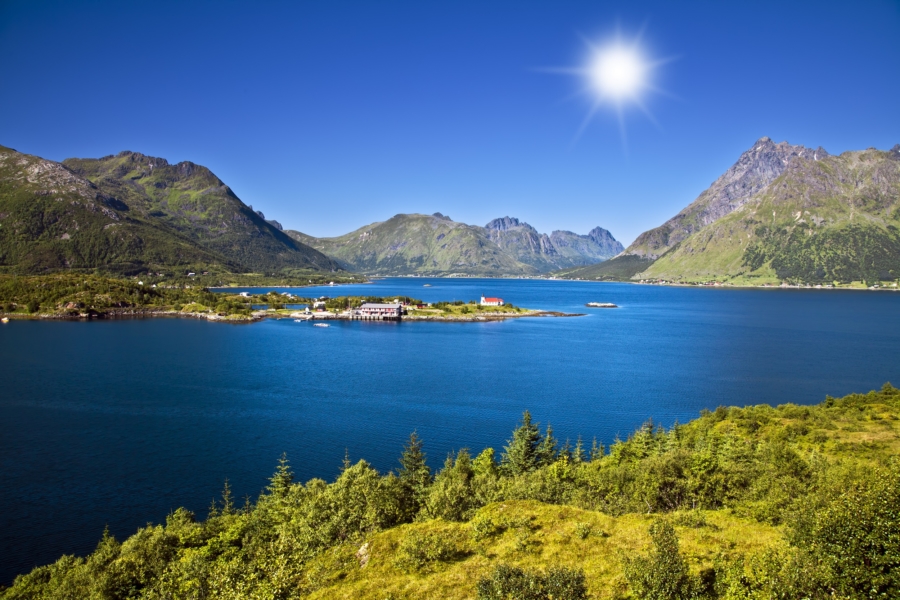 Indonesia
The Indonesian archipelago is as varied as it is vast. It encompasses 17,000 islands across three time zones and, despite the fact that well over half of those islands are uninhabited, it lays claim to 300 ethnic groups and more than 700 languages. It is second only to Brazil for the scale of its bio-diversity and it's also home to the world's last known headhunting tribe. Plainly then, it's a destination tailor-made for the intrepid and the adventurous.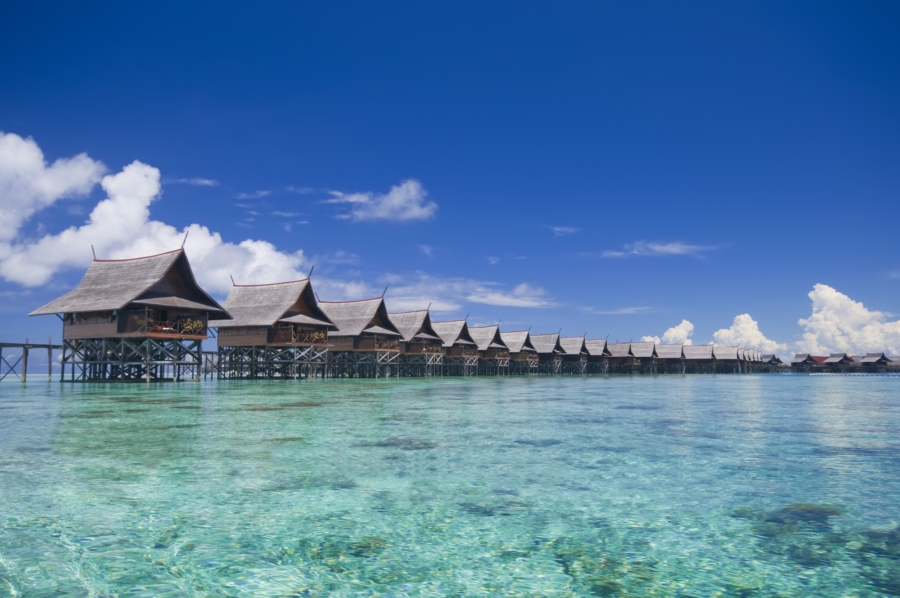 That's not to say that you can't enjoy a more developed form of shoreside infrastructure. On the contrary, a lot of yacht charters tend to operate among the famous island chains south of Borneo and Sulawesi, taking in the likes of Bali, Lombok and Komodo. But north of Jakarta, in the Java Sea, the Kepulauan Seribu chain and the Karimunjawa archipelago further east are the archetype of a tropical getaway. With great reef dives, an extraordinary supply of shoreside wildlife and superb trekking amongst its volcanic peaks, Indonesia offers a thrillingly unpasteurised form of tropical island adventure.
Antarctica
As isolated vacation spots go, Antarctica takes some beating. It is the world's most inhospitable place; the highest, driest and coldest continent on the planet; a place of wild seas, ferocious storms, drifting icebergs and impenetrable glaciers. The charter yacht's only realistic base is the Antarctic Peninsula, which forms the northernmost part of the mainland and lies around 500 nautical miles south of Cape Horn.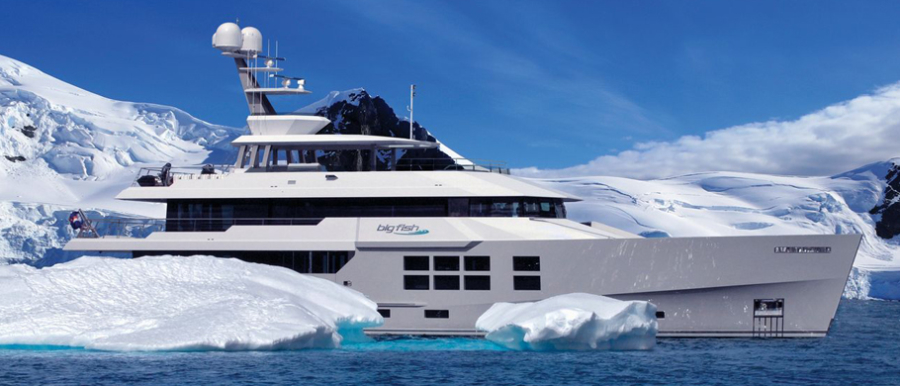 But while the region's remoteness makes it one of the most expensive charter venues on the planet, it also brings huge rewards. It's a place of humpbacks, orcas and blue whales; of penguins and leopard seals, made bold and inquisitive by the absence of human contact. Itinerary highlights include the epic landscapes of the cliff-lined Lemaire Channel, the old whaling hub of Paradise Harbour and the famous volcanic harbour at Deception Island. Peak season (which is better understood as 'Accessible Season') runs from November to March, bringing expanded cruising grounds, improved weather and up to 20 hours of sunlight per day.