Our Pick of the Ten Best Diving Sites
In the Caribbean
25th February 2019
The Best Three Diving Sites in the Caribbean
There are few places that offer diving that's as spectacular as the Caribbean. The warm, crystal blue waters are abundant with all kinds of marine life. Every type of dive imaginable is on offer, including reef dives, wall dives, shipwrecks, drifts and cenotes.
Chartering a yacht in the Caribbean is the perfect way to not only sample the best these idyllic islands have to offer, but also immerse yourself in the beauty of the surrounding seas.
The US Virgin Islands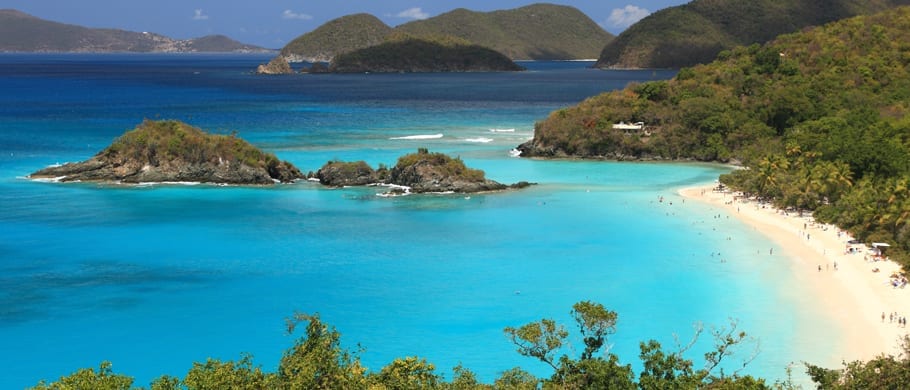 St. Croix, of the US Virgin Islands, is the ideal destination if you want the best from a diving holiday – this small island offers stunning reef, wall and wreck diving, all in very close proximity to one another. The US Virgin Islands have a vast abundance of sea life, with over 500 species of fish, 40 types of coral and hundreds of invertebrates inhabiting the crystal blue waters.
North East of St. Croix you'll find Buck Island, one of three Underwater National Monuments in the US, to swim with giant sea turtles, thousands of tropical fish and see some of the most stunning coral reefs the Caribbean has to offer, while the north shore offer amazing deep wall dives, with visibility of up to 100 metres and a variety of sea life that includes hawksbill sea turtles and shoals of squid.
To the west of the island, the wrecks at Butler Bay offer the opportunity for great adventures for divers of all ages and abilities. Discover the historic sunken ships of the bay on a diving holiday you'll be sure to remember.
What are the dive conditions in the US Virgin Islands?
St Croix offers ideal diving conditions all year round, with typical sea temperatures 28°C and visibility of up to 30 metres. Short wet suits are usually recommended for diving.
The Cayman Islands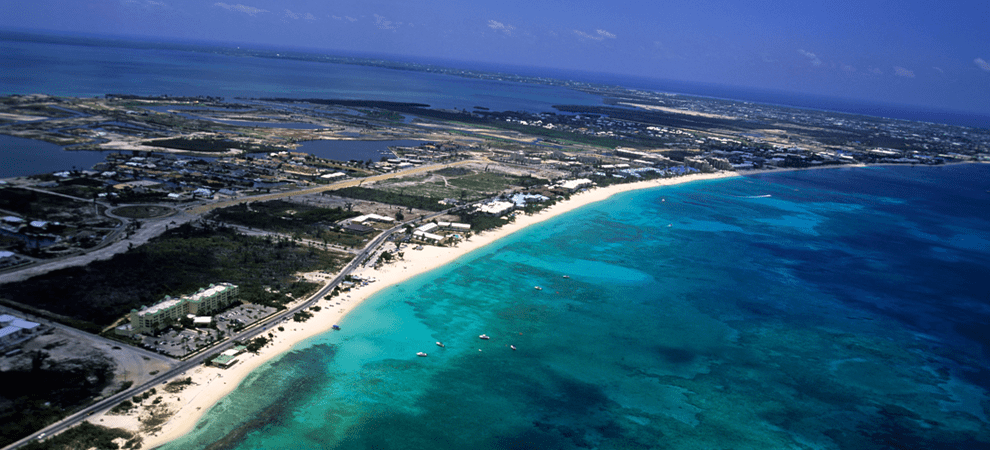 A collection of three paradise islands – Grand Cayman, Little Cayman, and Cayman Brac – with enough brilliant sites to do one breathtaking dive every day for an entire year. The islands have a mixture of wrecks, reefs and walls, all thriving with colourful sea life, and some of the best undersea visibility you'll find anywhere in the world, stretching for up to 45 metres.
Most dives are done in the waters off Grand Cayman, which has some of the world's most stunning sheer wall dives, as well as a 75-metre artificial wreck of the USS Kittiwake and, if you're nerve holds, spectacular shark diving.
If it's real diversity you're after, Little Cayman offers an unspoilt aquatic adventure with an extremely high level of underwater biodiversity, while an excursion to Cayman Brac brings the unforgettable sight of the M/V Captain Keith Tibbetts, which is the only diveable Russian warship in the Western Hemisphere.
The Cayman Islands have a long history of being one of the best places to dive in the Caribbean, if not the world, and you can choose to take part in a number of different dive types, including freediving to advanced DPV and rebreather diving adventures.
What are the dive conditions in the Cayman Islands?
The Cayman Islands are ideal for year-round diving, with sea temperatures between 25°C and 28°C and amazing visibility of anywhere between 30 metres and 45 metres. During the summer months it's fine to dive in swimwear or a short skin suit, but you may want to upgrade to a 3-5mm wetsuit in winter.
The Bahamas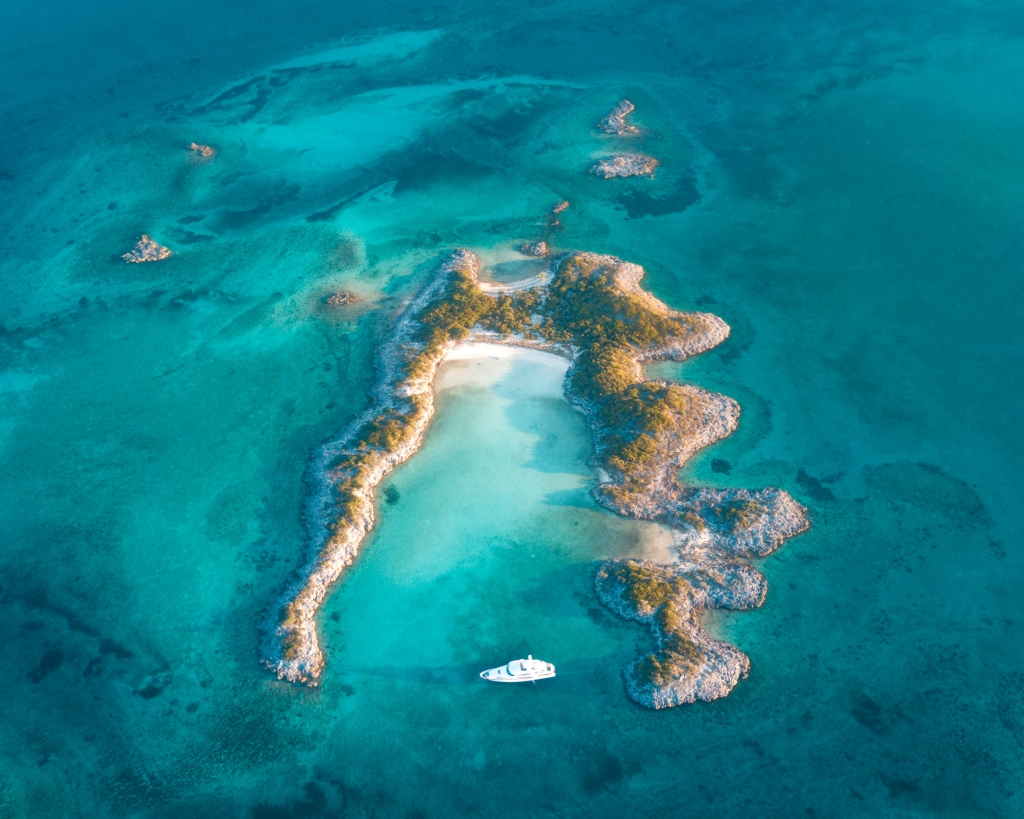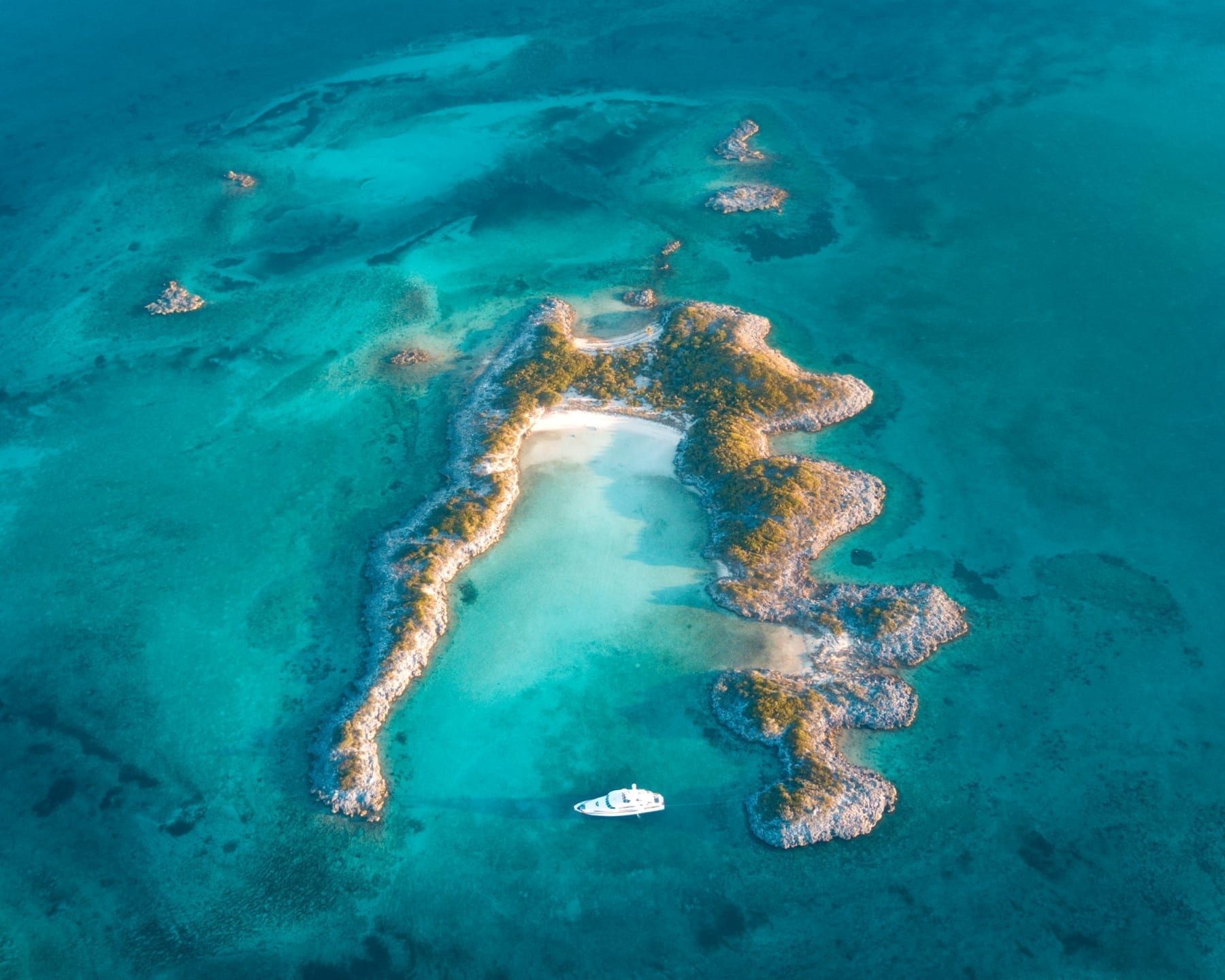 The Bahamas offers one of the world's most relaxed and idyllic getaways, but dive below the surface and the world moves at a much faster pace and you can get the heart race racing and the adrenaline pumping by sharing your undersea adventure with oceanic whitetip and hammerhead sharks.
Ideal for beginners, the shallow reefs around most islands make the Bahamas one of the best places to scuba dive in the Caribbean. Especially Exumas, which is home to schools of colourful reef fish and grey reef sharks and offers easy reef dives, colourful walls, and wrecks.
More advanced divers will enjoy Andros, home to the third largest barrier reef in the world, which features exciting shark dives, blue holes and sunken ships, or Grand Bahama where you can explore shipwrecks, caves, caverns and even encounter deadly tiger sharks.
What are the dive conditions in the Bahamas?
December to May are the ideal diving times in the Bahamas, when sea temperatures range from 24°C and 27°C and visibility of up to 30 metres. Short wet suits are usually advised for diving. Diving at night is also highly recommended to see bioluminescent species.
Ready to go?
If you're chomping at the bit to don your scuba gear and sample for yourself the best places to scuba dive in Caribbean islands across the Atlantic Ocean and Caribbean Sea, then it's worth considering a private yacht charter to combine adrenaline-pumping dives with luxury sailing.
Princess Charter offer a variety of yachts for charter throughout the Caribbean, ranging from 20m metres to 100m in length.
To book your perfect getaway, give our team a call 0207 499 5050, or email info@princessyachtcharter.com. Alternatively, leave a few details here, and we'll give you a call back at your convenience.