Overview
---
Home to divine East Mediterranean cuisine that consists of the freshest fish available and sun soaked coastlines that encompass serene beaches and secluded coves, Greece provides an ideal sailing environment.
This five day itinerary includes sought after locations such as Kefalonia which is home a mixture of buzzing local life and unspoilt natural beauty.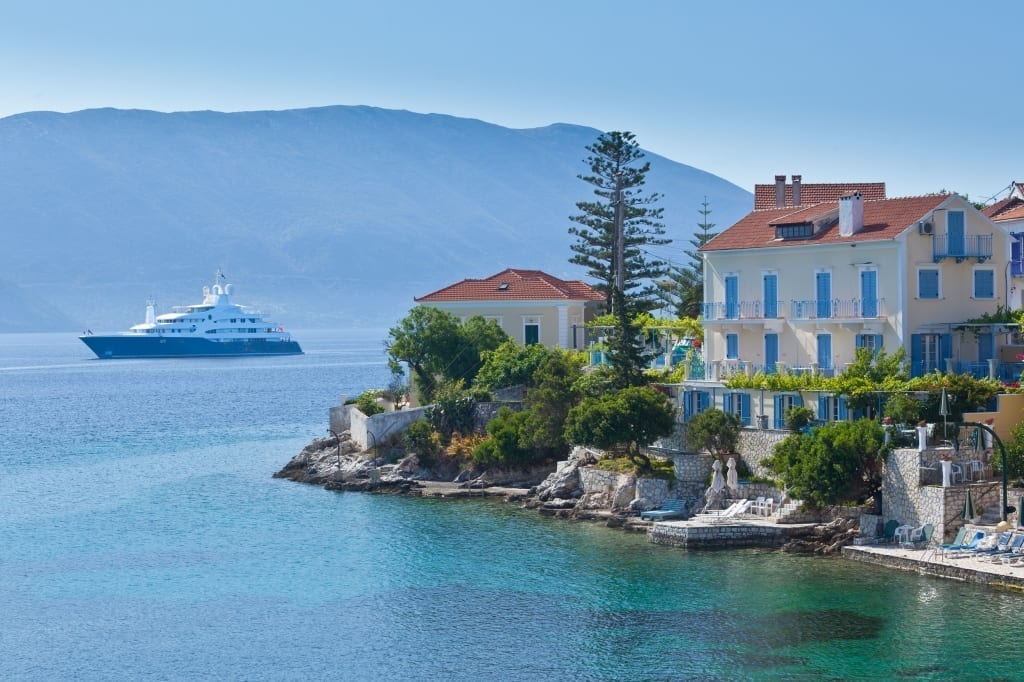 Corfu
---
Embark in the island of Corfu.
The second largest of the Ionian islands, Corfu's landscape is a rural utopia combining gorgeous sandy coastlines, with lush green fields bordering bountiful olive groves.
Cruising down the south towards the neighbouring islands, we stop at Marathias bay to enjoy an afternoon dedicated to sunbathing and water sport activities on its wide sandy beach.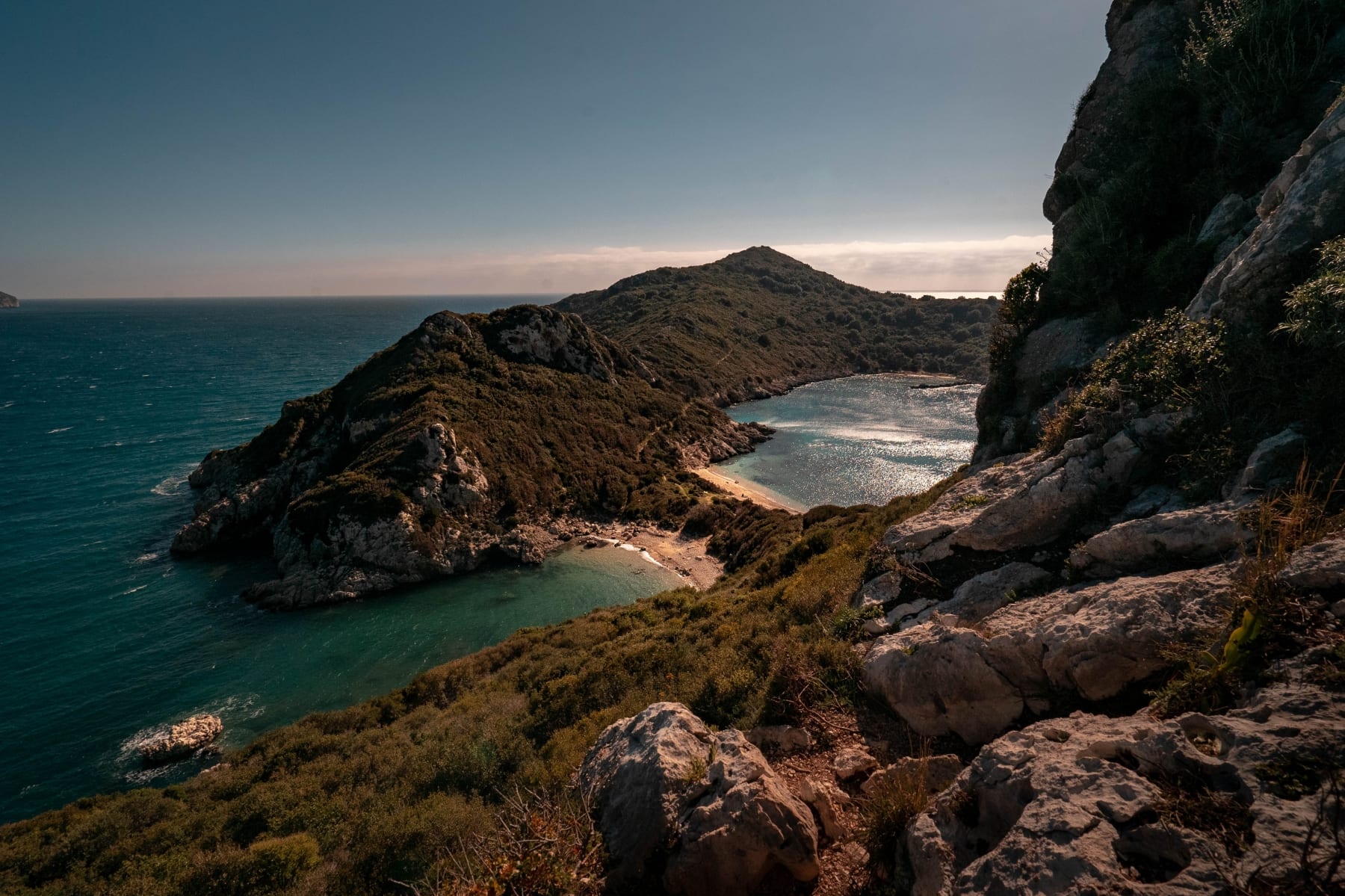 Nidri, Lefkada
---
Cruise to Nidri, on the 35km-long island of Lefkada, which is linked to the mainland by a causeway.
This popular fishing village lies on the eastern coast of the island. In every direction are scenic landscapes with vineyards, olive groves, gardens and amazing waterfalls to discover. The beaches in Nidri, as everywhere else on Lekada, are out of this world. From the village, you can make a short hop to explore its wonderful neighbouring small islets.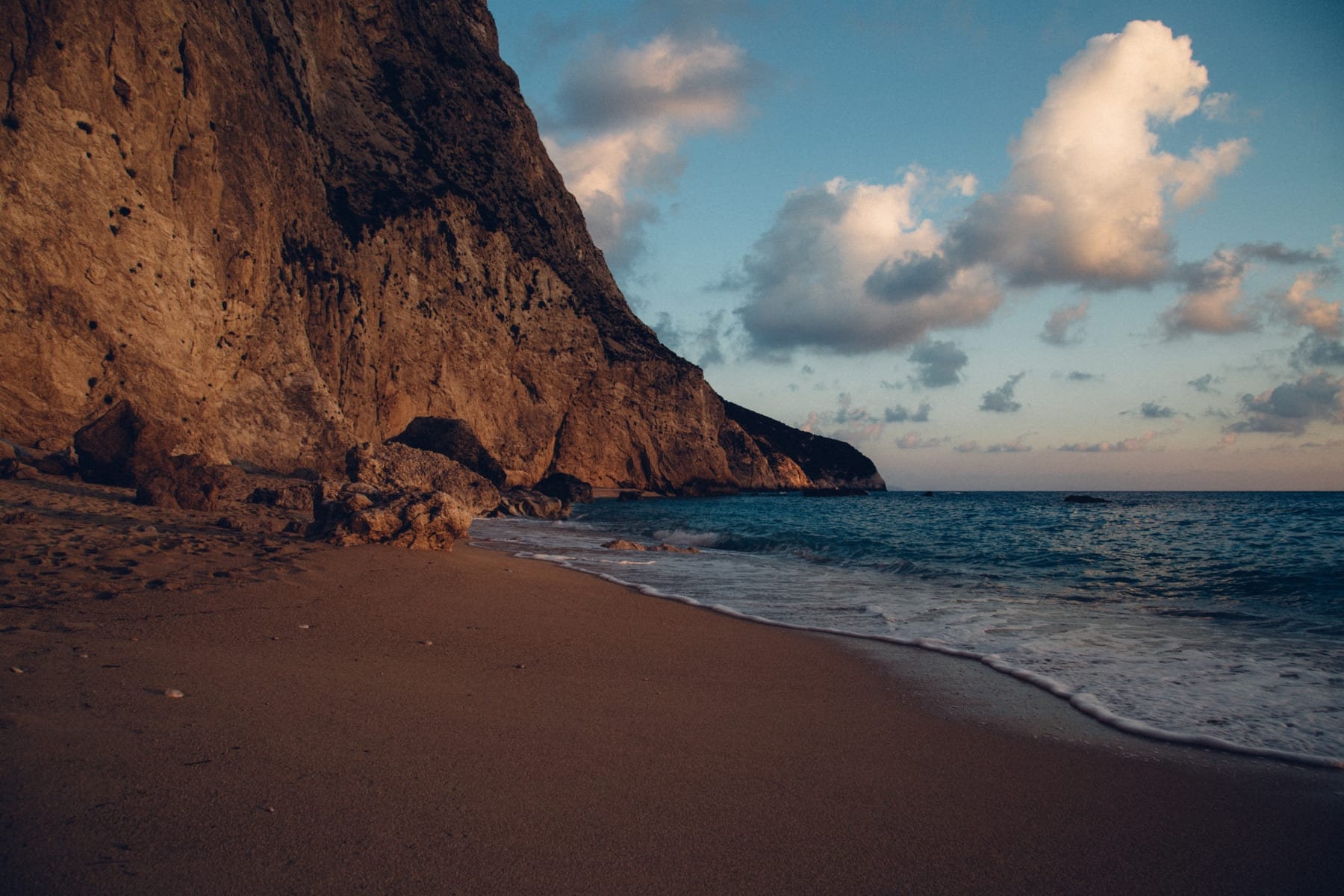 Meganisi
---
Green landscapes, fringing white powdery sand beaches, make the unspoilt natural island of Meganisi very distinctive. Enjoy kayaking around the island to access the most remote gleaming white beaches such as Agrillia beach, Cherniades beach or Agios Ioannis beach. The 8.6 square mile island can easily be explored by bike thanks to its small scale and wide network of costal roads and trails.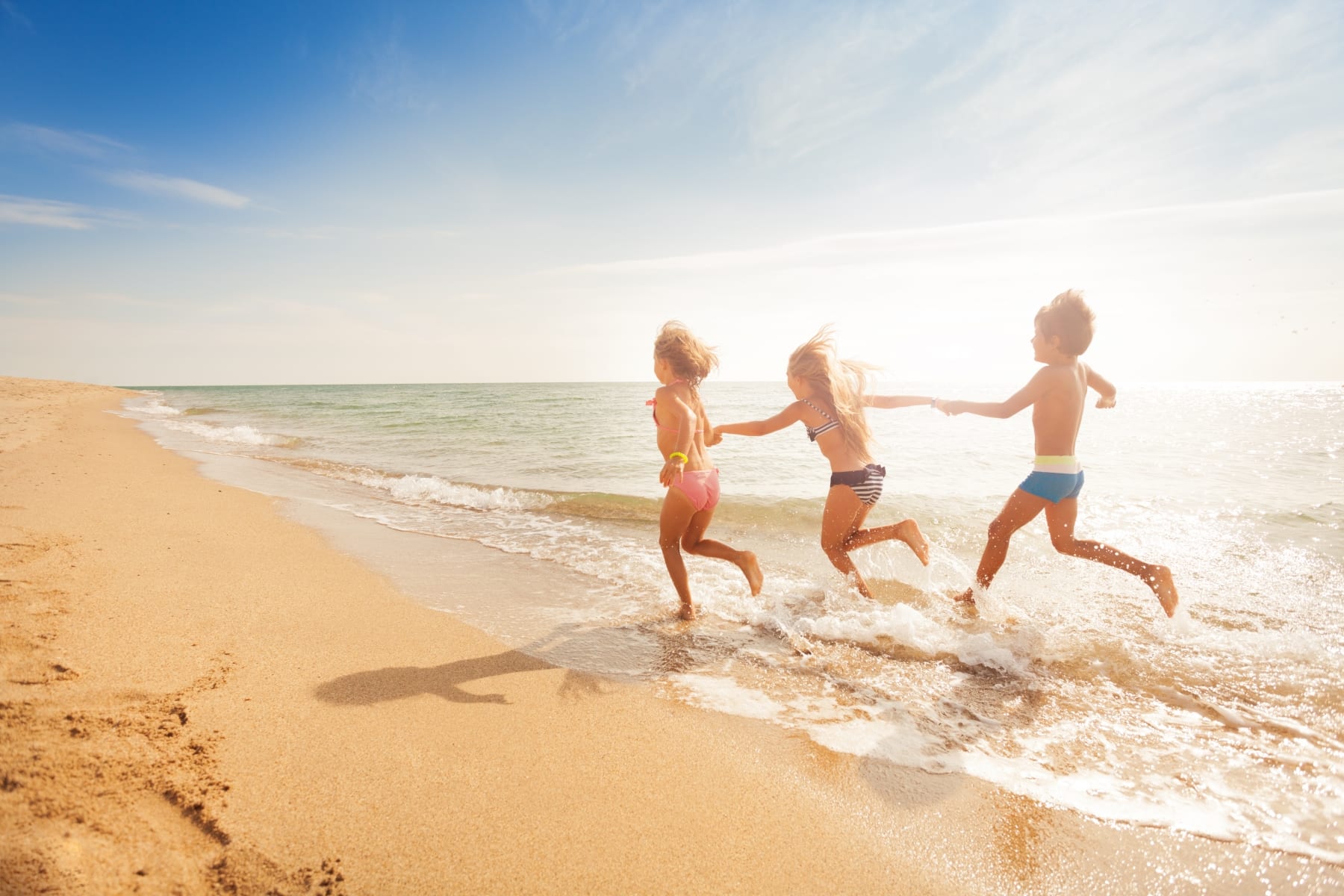 Fiskardo, Kefalonia
---
We head to Fiskardo, an enchanting small fishing village in Kefalonia island.
Anchor off Foxi beach to enjoy a fun beachside afternoon making the most of the many water sport activities on offer here. Immerse yourself in the lovely natural surroundings by taking a trail towards the Venetian light house and Basilica.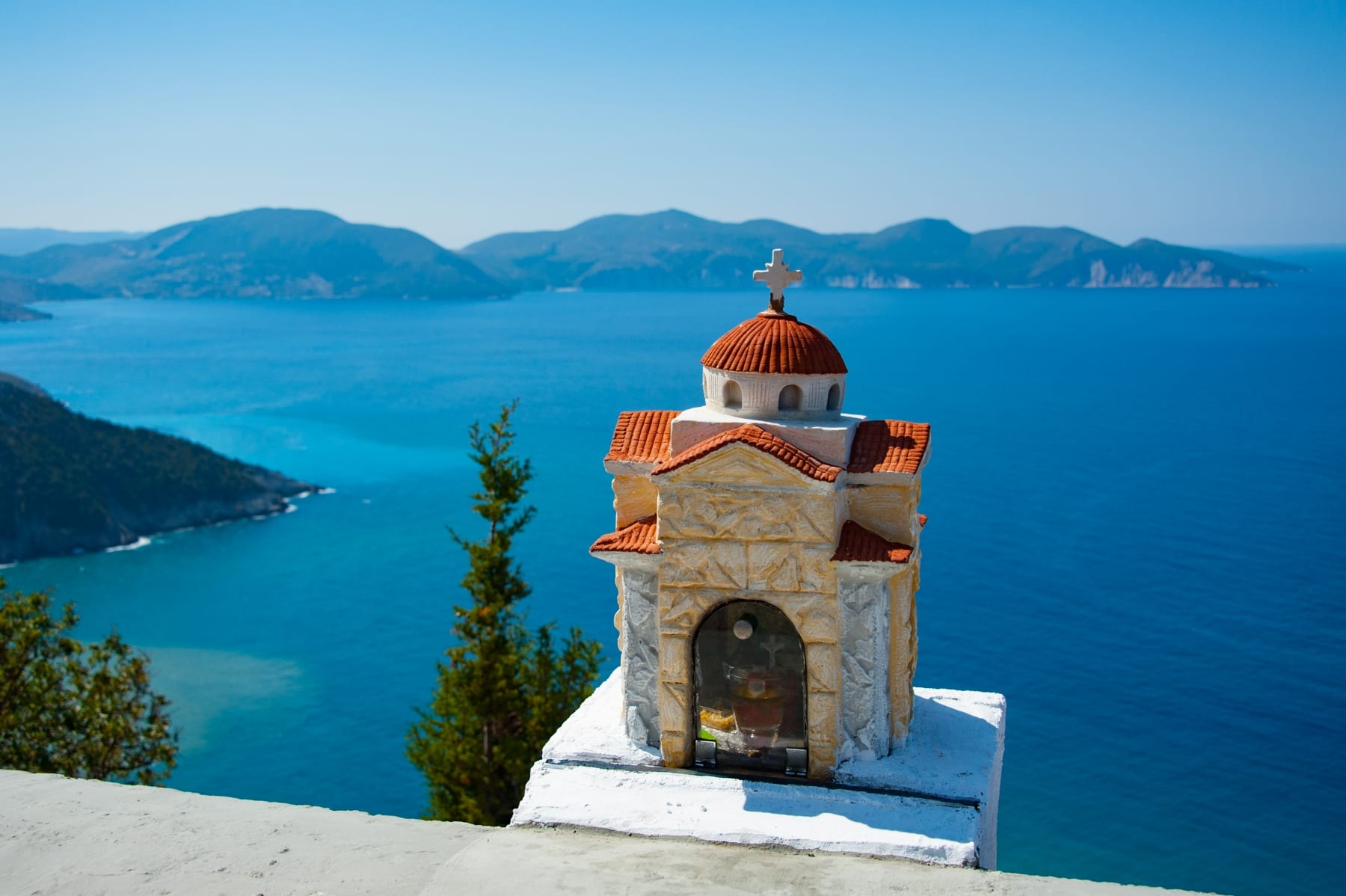 Ithaca
---
Head to Ithaca island.
Ithaca was the home and the kingdom of Odysseus, hero of Homer's epic poem. The island still attracts and seduces visitors today with its pretty harbour villages and scenic walks. The waters surrounding this island are pristine and ideal for enjoying a host of fun water sport activities.
Visit Gidaki or Sarakiniko, known as having the island's most beautiful beaches.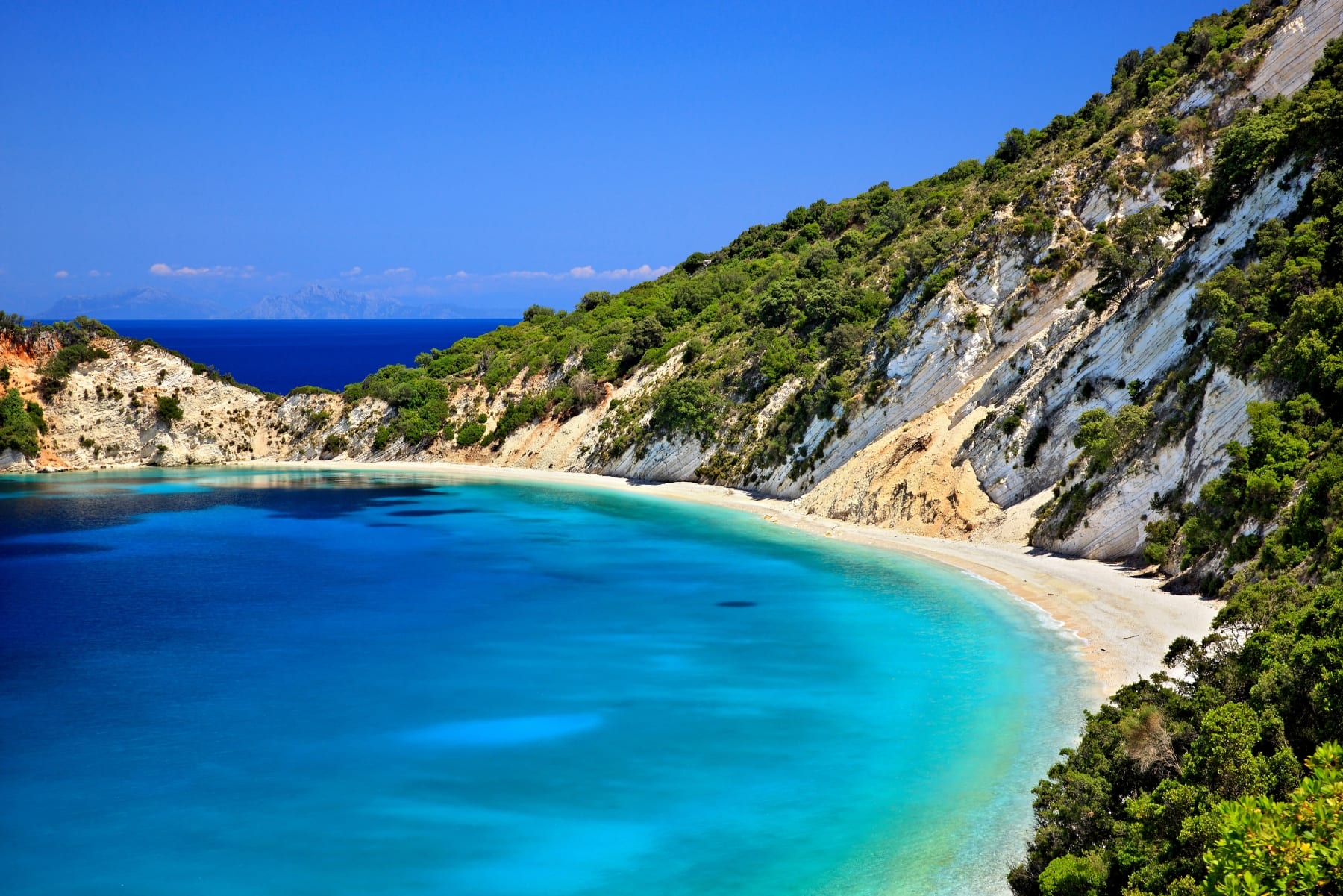 Sami
---
In the morning, we head back to the eastern coast of Kefalonia and disembark in port of Sami.
Against a pretty backdrop of rolling pine-tree-clad hills, Sami has an attractive port and seaside village.
A lovely spot to end a gorgeous Greek odyssey around the enchanting Ionians.