Celebrating Christmas on board a yacht charter
17th November 2020
There are many ways in which you can celebrate Christmas – at home with family, perhaps travelling to New York to see the famous Rockefeller Center Christmas tree. Arguably, the best way to spend your Christmas is on board a luxury yacht charter. Surely, there's nothing better than waking up to a new island each morning as you cruise the Caribbean in style.
As well as enjoying the expertise and knowledge of your captain on board, depending on the yacht you choose you can relax as a team of stewards and stewardesses look after you. Your captain will guide you to some of the most remote bays and islands, mixed with the usual stop-off's in places like Barbados and Antigua. Some days you might find that dropping anchor in the middle of a bright turquoise bay is all that's needed – a long, warm day enjoying the water and soaking up the sun.
When the sun sets, it's easy to imagine that you're in another world. As the dark sky draws closer, you're surrounded by magnificent stars and a warm breeze fills the air. The typically warm weather of the Caribbean allows you to enjoy dining al fresco no matter the time of day. A delicious dinner is served under the stars, and cocktails go on into the night!
A two-week charter of the Caribbean can take you to either set of islands – the windward or leeward. Discover the lush green landscape of the Grenadines, or visit the volcanic black sand beaches in St Kitts. St Lucia and St Vincent must be on your itinerary, as well as some of the more popular islands such as Barbados or Antigua. In Antigua, white sand beaches and warm seas await – go hunting for the famous red telephone box on Dickenson Bay, St. John's.
There is much to do in the Caribbean, and for those seeking some sun this winter there is no better place to do it.
We've painted the picture, now you can make it a reality.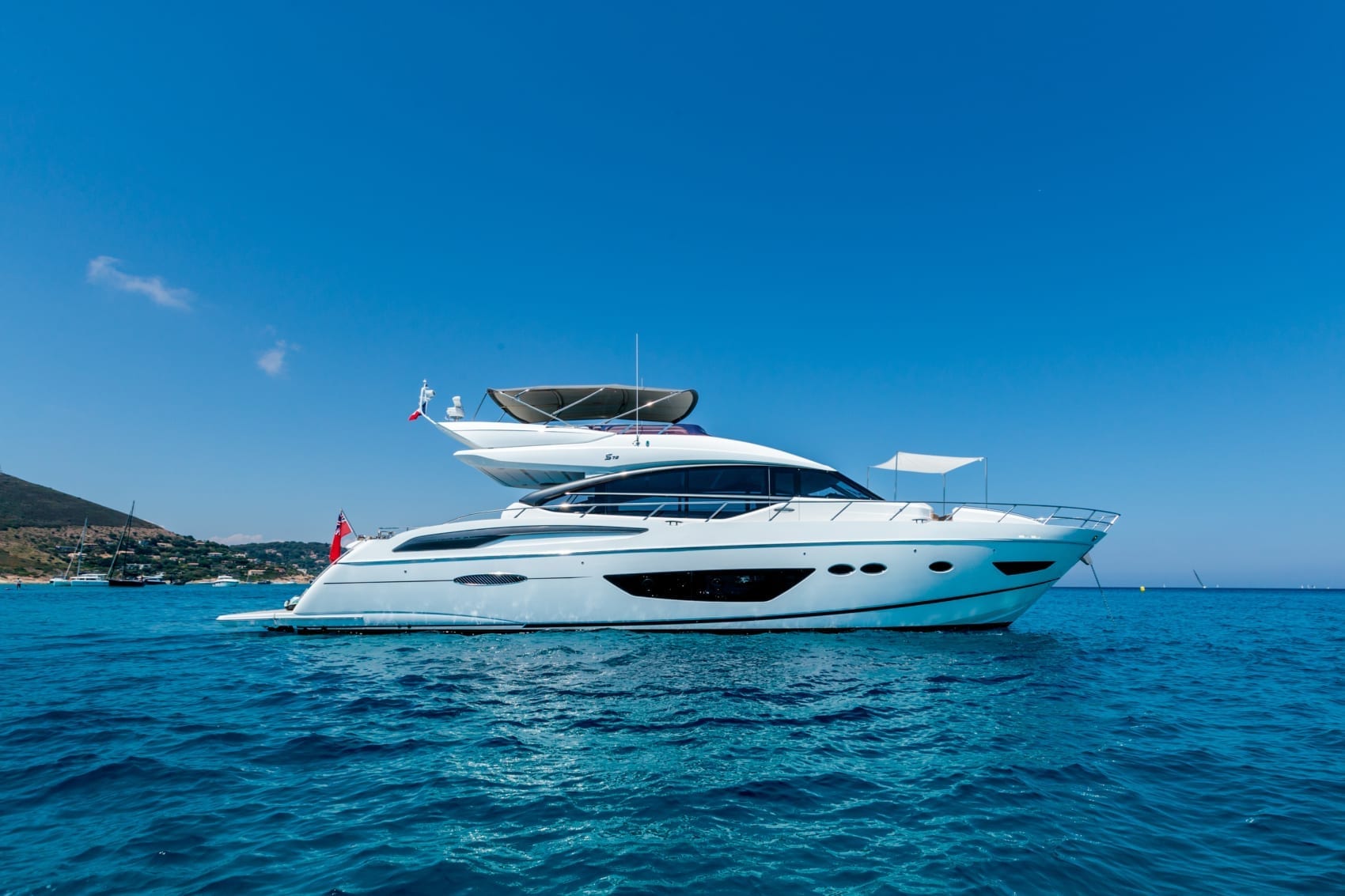 Discover our charter yachts
---
Here at Princess Yacht Charter, we work with yacht owners on the islands of the Caribbean and have a broad selection of Princess yachts available. Whatever size you need, however many cabins, whichever island you'd like to visit – our expert charter team can create a bespoke itinerary crafted especially for you.
You can make that Caribbean winter dream a reality, and escape the cold this Christmas!
Available now for your Christmas break this year, discover our selection of charter yachts in the Caribbean.
Discover the Caribbean