Cultural Charter in Europe
4th December 2019
There are some spectacular European cultural destinations to be enjoyed on a skippered yacht holiday. Places like St Petersburg, Copenhagen, London, Lisbon and Barcelona marry historical texture with a vibrancy of modern cultural significance that marks them out as something special for the aesthetic adventurer. But if you want to retrace the steps of famous artists, poets and writers in places that still resonate with their cultural influence, the following seven charter destinations ought to be at the head of your shortlist…
Italian Riviera Skippered Yacht Holidays
While Edward Lear and Edward Elgar were both inspired by the Italian Riviera, Ernest Hemingway remains its most iconic advocate. As a Nobel Prize winner and one of the 20th century's greatest writers, he spent a great deal of time on the Ligurian coast, most notably in Alassio. While the famous literary journalist was a great fan of marlin fishing in his other home of Key West, Alassio provided him with a creative retreat that ably nurtured his more hedonistic impulses. In 1948, he was reputedly making his way across the Italian Riviera from Rapallo toward Sanremo in search of his favourite whisky, when he stumbled upon Alassio's Caffé Roma.
He would return often throughout the 50s, adding weight to the town's reputation as a place for high society tourists, artists and literati. A wall outside the café became the place for VIPs to leave their mark in the form of colourful ceramic tiles and, despite the fear of bureaucratic intervention, the wall gathered momentum, becoming an art form in its own right. In addition to Hemingway's own signature, it features Valentino Rossi, Eric Sykes, Anita Ekberg of La Dolce Vita fame and acclaimed writers like Dario Fo and Jean Cocteau. Though Alassio is no longer the Italian Riviera's standout attraction, Hemingway's wall remains a charming diversion even today.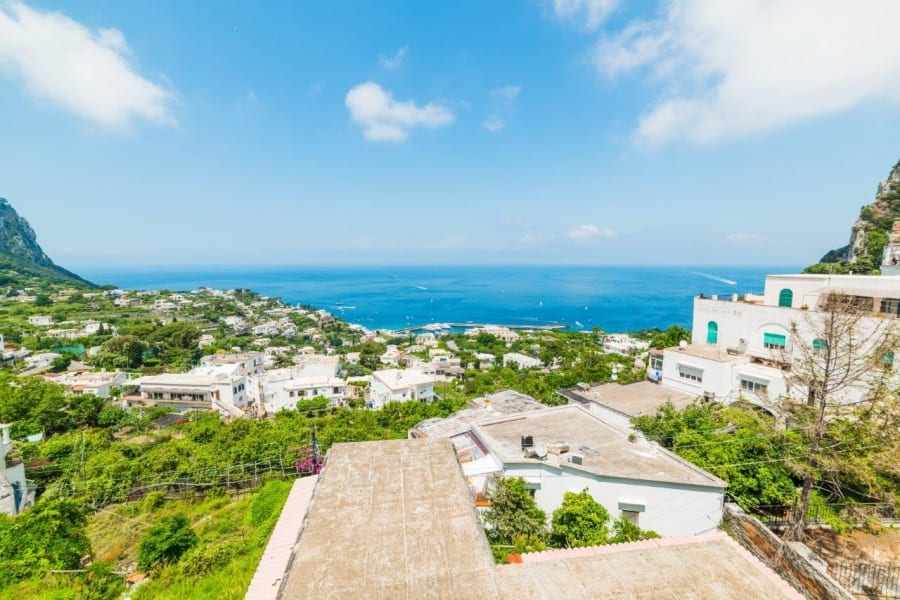 Sicily
Few places in the world have the capacity to mix history, culture, art and decadence with such casual, unaffected splendour as Sicily. The island's position at the boot of Italy saw it coveted by the ancient Greeks as a place of fundamental importance and as a result, it is now home to some gorgeous charter stop-offs such as Giardini-Naxos, medieval Taormina and ultra-artistic Messina, made famous as Shakespeare's setting for 'Much Ado About Nothing'. However, as one of the best-preserved ancient Greek sites in the world, the island's capital city, Syracuse, is a truly special place. The Ortigia (Old City), a compact island quarter and the original heart of the town, is the prime attraction – and the fact that it hosted one of the world's most volatile and controversial artists only adds to its appeal for cultural tourists.
Caravaggio, a Baroque master who reputedly fought, drank and provoked as much as he painted, had been on the run from Rome, where his murder of a man had seen him receive the death penalty from the Pope. He joined the Knights of St John in Malta to secure protection while he sought a pardon and, when he was jailed in Malta for stabbing a prominent Knight, he escaped and made his way to Sicily. In Syracuse, he painted 'The Burial of Santa Lucia' for the basilica, before moving to Messina where he produced two more notable works before a premature and mysterious death at the age of 38. The paintings from his time on the run in Sicily can still be viewed at the Regional Museum of Messina and at the Church of Santa Lucia in Syracuse. So a skippered yacht holiday here will promise to be both historic and inspiring.
Cote d'Azur
The Côte d'Azur is the birthplace of superyacht charter and the world's most iconic maritime playground. Running from St Tropez in the west to the Italian border in the east, it's a place of world-beating gastronomy, seductive boutique shopping, A-list celebrities and premium events like the Cannes Film Festival and the Monaco F1 Grand Prix. That distinctly elite character is wonderfully counterbalanced not just by the grandeur of the natural environments and a thriving culture of local food markets, but by a vibrant arts scene that continues to attract creative souls from around the world. Having previously visited for a brief but artistically enriching period in 1946, none other than Pablo Picasso moved to Mougins, just inland from Cannes, where he spent much of his last 13 years walking the region's exquisite beaches and working out of Chateau Grimaldi in Antibes. Now known as Musée Picasso, the museum continues to exhibit around 250 of his pieces.
Mallorca
While the Balearics archipelago is justly famous for its sunny climate, its hedonistic nightlife and its outstanding beaches, it's a far more textured destination than most people imagine. The cruising seclusion, classical antiquity and protected natural splendour of Formentera are a major draw, as is the rustic loveliness of Menorca's colourful fishing towns. But for many, the Balearics capital, Palma de Mallorca is the place to be. Here, the spectacular scale and pedigree of the yachts in the glittering marina is matched by the elegant alfresco cosmopolitanism of the town's labyrinthine backstreets. A skippered yacht holiday here and across the Balearics will offer a diverse host of activities and pastimes to remember.
While it plays home to half of Mallorca's entire population, it also attracts cultural tourists keen to immerse themselves in the year-round artistic vivacity of the place. With its collection of around 70 pieces from Spain's most significant 20th century artists, including Picasso, Juan Gris, and Dali, the Museu Fundación Juan March is certainly a highlight – but in truth, the artistic heritage of Mallorca is most closely allied to Catalan surrealist, Joan Miró. He made Palma his home, partly on the basis of his parental heritage, partly on account of his fondness for his childhood holidays and partly on account of what he called "the light of Mallorca". He lived and worked here from 1956 until his death in 1983, after which his studio was expanded to create the Miró Mallorca Fundació – a museum in his honour, which remains a major attraction today.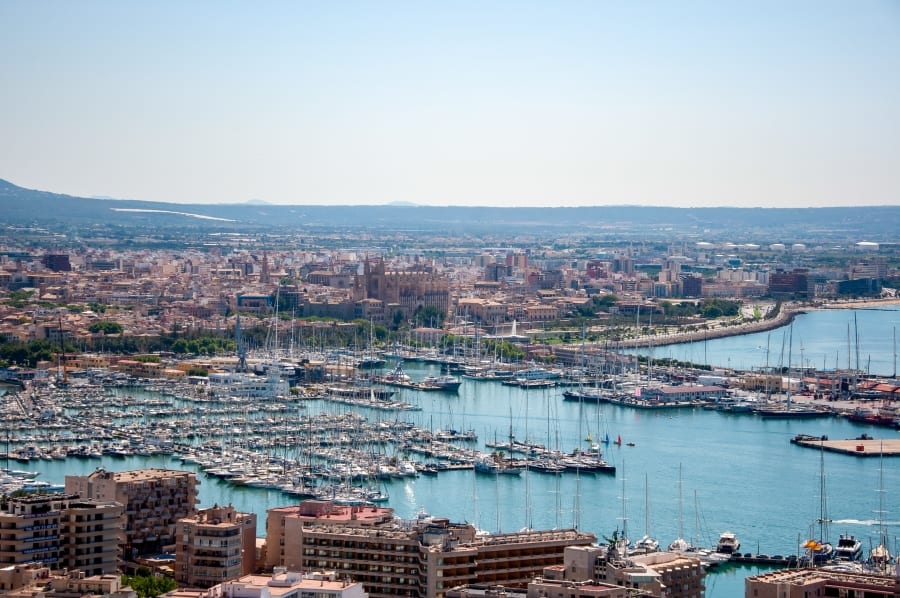 Amalfi coast
The elegant playgrounds of the ancient Amalfi coast retain all the allure that has made them a hub for poets, artists, politicians and thinkers for 2,000 years and more. This UNESCO World Heritage Site sits beneath the brooding shadow of Vesuvius, stretching from Salerno in the east to the Isle of Capri on Italy's Tyrrhenian coast. Its steep, multi-coloured maritime towns, its archaeological ruins, its cliff-top walks and crystal clear dives, are supplemented by the sensory wonders of lemon trees, classical seafood and pungent Limoncello. In addition to beach-lined Atrani, glamorous Amalfi, laid back Praiano and the cliff-top settlement of Positano, Sorrento is as gorgeous now as it was during its peak as the go-to 'Grand Tour' resort of the early 18th century. Famous writers and poets like Byron, Keats, Dickens and Ibsen would come here to revel in the splendour of winding medieval streets, ancient vaults, sun-drenched piazzas and the dramatic multi-coloured dynamic of precipitous cliffs, plunging towns and translucent waters. Take a trip to the Amalfi Coast and its historical significance for the artistic set is not hard to understand.
Discover your own skippered yacht holiday with our destinations.