Your guide to hire the perfect luxury Princess yacht
5th July 2019
Hire a Princess Yacht
When we talk about private yacht hire, what we generally mean is either bareboat rental or crewed charter. In the former case, renting tends to involve a small boat that you load up with your own equipment and helm yourself. You usually borrow it for anything from an hour to a day and then hand it back so you can get on with the rest of your holiday.
Chartering a luxury yacht, meanwhile, is a more complex affair. It involves much larger, more luxurious yachts, which are equipped for extended live aboard operation and crewed by specialist professionals. There are still options for properly qualified mariners to embark on bareboat charter holidays, but for most, the modern yacht charter is a fully immersive lifestyle experience, arranged around a bespoke itinerary in a destination of your choice. Rather than having to be accountable for the vessel, the yacht's charter crew and management team are specifically geared up to lavish you with a level of service you will rarely, if ever, have experienced before. And if that appeals to you, it's a disarmingly simple job to make it happen…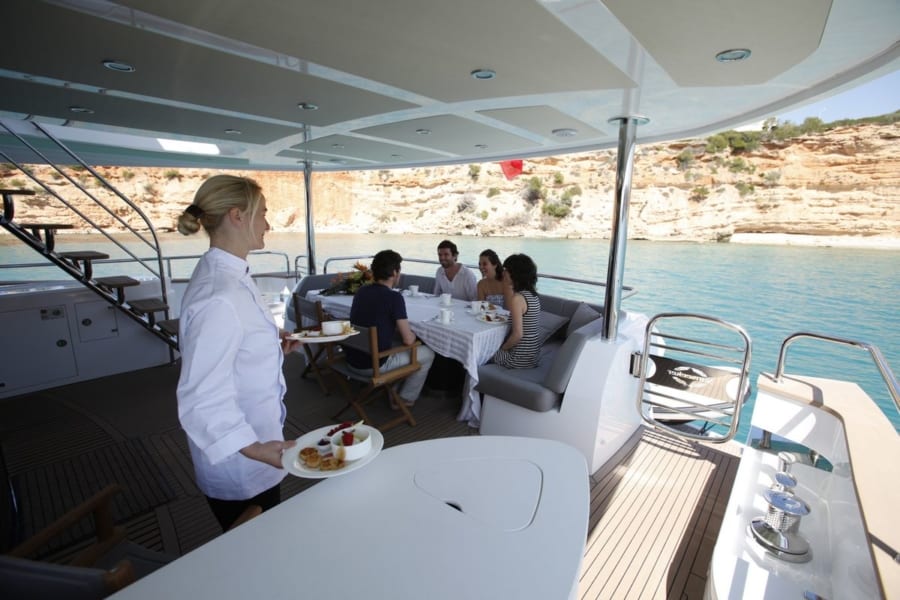 Think about when, where and who
An online search of superyacht charters will generally yield a spectacular storyboard of azure waters, tropical backdrops and beautiful people enjoying glamorous lifestyles. But if you find yourself thinking "It looks great, but how much is a yacht like this?" – don't be too concerned. To hire a luxury charter yacht and a Princess Yacht can be much more accessible than you think.
There are very effective online resources, enabling you to browse destinations, vessels and recommended cruising itineraries. You can inspect specific stopovers, examine seasonal prices and work out what kinds of destination, boat and time of year are most likely to work for you.
While the standard capacity for a superyacht charter is from ten to 12 guests, there are also now plenty of yachts on the global market that can accommodate well in excess of 20 people. So while the standard price for a week's luxury yacht charter might look intimidating, when divided between you and some like-minded friends, it can become genuinely realistic. Once you're clear on who's coming, where you'd like to go and when you're all available, it's time to pick your favoured charter company and give them a call.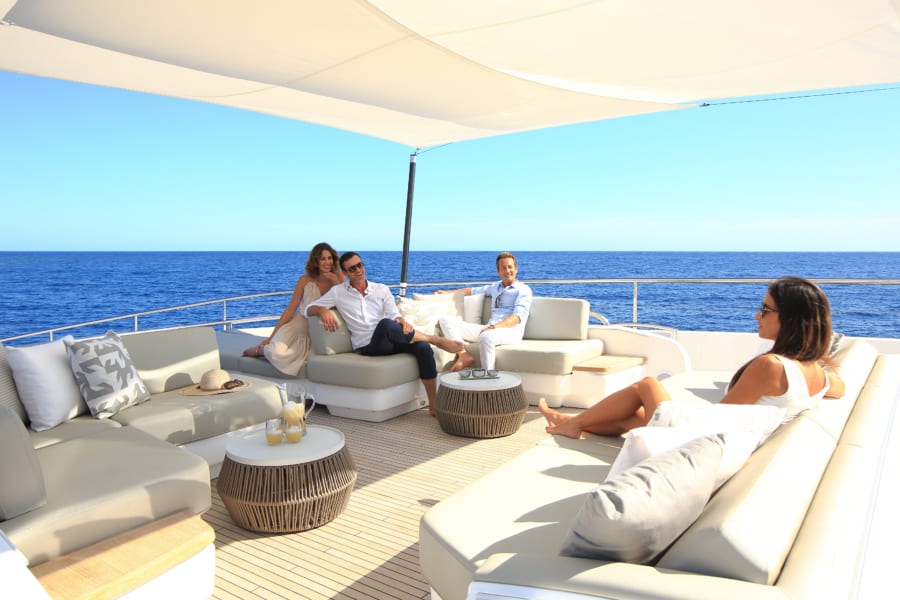 Talk to the charter management team
When you call the charter team, you will be assigned a specialist charter broker. He or she will discuss your favoured destinations and timings, before moving on to more detailed issues like the ages, profiles and preferences of the various guests. He will cover any special activities or events you have in mind and it pays to be explicit because the options are vast…
You can enjoy private barbecues on isolated beaches, take helicopter tours or receive qualified instruction in powerboating, sailing or diving. You can go deep sea fishing, whale watching or kayaking. You can step ashore for cocktails, nightclubs and DJ sets or you can stay on board for the simple pleasures of a pristine anchorage with glorious views and a menu generated specifically for you by your on board chef.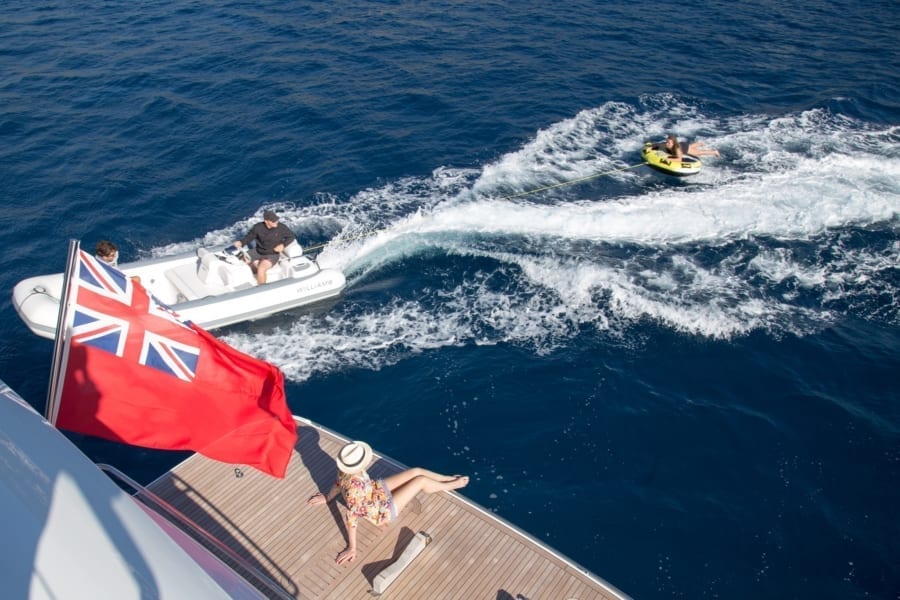 While a hedonistic holiday will be treated by the crew with impeccable discretion, a child-friendly charter can also be arranged. The yacht, destination and itinerary can all be tailored to provide family-focussed activities and it's even sometimes permissible (by prior arrangement) to take your pet. In short, when it's done well, a luxury yacht charter enables you to fully indulge your whims and ambitions, safe in the knowledge that your broker, your crew and your shoreside support network will move heaven and earth to make it happen.
Factor in the additional costs
While you're planning your charter, you should be aware that there are usually two additional costs to budget for. The first is the Advanced Provisioning Allowance (generally calculated at around a quarter of the charter price), which enables the crew to buy food and fuel in accordance with the broker's input before returning any leftover funds. The second is a tip for the crew, which is usually paid directly to your Captain or indirectly via your broker at the end of the holiday. Around 10% is fairly standard but it is of course discretionary. If in any doubt about either expense, simply ask your broker for clarification.
Luxury Princess yacht charter hire: five top tips
If it's your first charter, pick a well-established company – such as Princess Yacht Charter with an extensive network of bases and a varied international fleet.
For reliable support, choose a company that guarantees to be available for advice and assistance 24 hours a day.
A low-season charter can save you money, but any charter is at the mercy of conditions so try to opt for a region and a time when the weather is reliable.
While sharing a charter with friends can help cut costs, two smaller charter boats can often make it even more affordable.
Pay attention to the toys and tenders, as they can radically expand your cruising grounds and add a fresh dimension to your holiday.