Yacht Charter Highlights: the Western Mediterranean
8th February 2023
There are some fabulous yacht charter destinations on the modern market, spanning every corner of the globe, from the Caribbean and the Indian Ocean to North America, Scandinavia and Australasia.  In the Mediterranean itself, the east has also become a big-ticket destination, with warm charter-friendly yachting destinations like Greece, Croatia, Turkey and Montenegro.  But now, as ever, the iconic yachting grounds of the western Mediterranean continue to deliver the most exclusive, the most indulgent and the most sought-after yacht charter experiences anywhere in the world.
Corsica
Perched out in the Mediterranean, south of Genoa and west of Rome, the French island of Corsica is a brilliant yacht charter destination.  Famous for its dramatic natural harbours and unspoiled cruising grounds, it is equally spectacular for those in search of ultra-chic shopping, elegant alfresco dining and mountainous hikes.  With a 600-mile coastline, there's plenty of contrast on offer too.  In the east, the flat, beach strewn shore is littered with charming little harbours, while in the west, a complex deepwater coast sees steep cliffs plunge dramatically into wild expanses of open sea.
The vibrant 15th century Genoese citadel of St Florent, which sits among a landscape of outstanding beaches and vineyards, is a particularly worthwhile stop.  And so too are the sophisticated A-list retreats of Calvi and Porto Vecchio and the impossibly dramatic inlet at Bonifacio.  You can also visit the home of the young Napoleon or wander bustling markets at places like Bastia.  You can anchor among the wildlife at one of any number of pristine nature reserves.  You can try your hand at sport fishing.  Or you can sample the cuisine at one of Corsica's many Michelin Star restaurants.  Whatever you do, the Corsican way of life is as infectious as it is unique.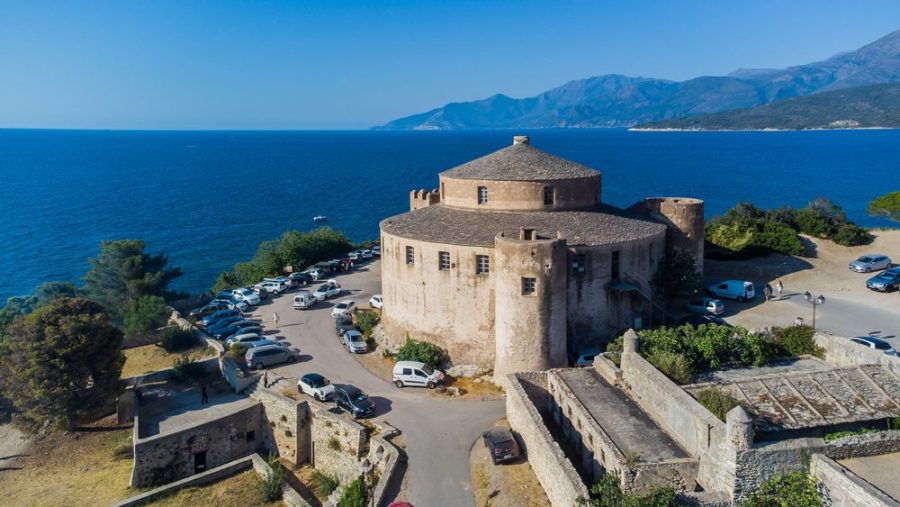 Sardinia
It takes quite an island to dwarf Corsica, but with well in excess of 1,000 nautical miles of coast (accounting for a quarter of Italy's entire shoreline), Sardinia is an undisputed highlight of the Mediterranean yacht charter scene.  In spite of the fact that it's the second largest Mediterranean island after Sicily, a very focused and manageable charter itinerary, spanning no more than 100nm in the northeast of the island, keeps the highlights coming thick and fast.  A week's cruise from Olbia to the south Corsican port of Bonifacio, for instance, could easily take you via the quiet anchorages of Tavolara Island, as well as stylish Porto Rotondo and ultra-exclusive Cala di Volpe and Porto Cervo.  And that's to say nothing of the wonderful islands and inlets of La Maddalena Archipelago National Park.  Whether you want to explore ancient monuments, go diving, enjoy rustic local cuisine or trade the island hopping for high-end shopping, Sardinia can deliver it all.
The French Riviera
If Sardinia makes yacht charter easy, nowhere in the world makes it quite as easy as the French Rivera.  From St Tropez to the Italian border, where the Alps Mountain Range meets the Mediterranean Sea, Europe's most exclusive charter destination remains one of the most alluring yachting venues in the world.  Again, a very manageable distance of around 100nm will take you on a week's cruise from Monaco to Porquerolles, via some wonderfully classical destinations like Villefranche-sur-Mer, Eze, Cap d'Antibes, Les Iles de Lérins and St Tropez. And if you want to sample the celebrated wines and the more secluded destinations further west or you fancy popping over the border into Italy, a longer-legged itinerary from Marseille to San Remo is also a delight.
Wherever you choose to cruise, Monte Carlo's glamorous Casino and the infamous Pampelonne Beach are both must-visit highlights.  St Tropez's raucous Place de Lices market is also a memorable addition to any itinerary.  And if you combine a French Riviera yacht charter with a major event like the Cannes Film Festival or the F1 Grand Prix in Monaco, the well-heeled hedonism reaches another level.  With its world-class food, its boutique shopping and its legendary A-list nightlife, this whole coastline is of course special.  But what makes it truly outstanding is the fact that, after all these years, it can still deliver any kind of yacht charter experience you like.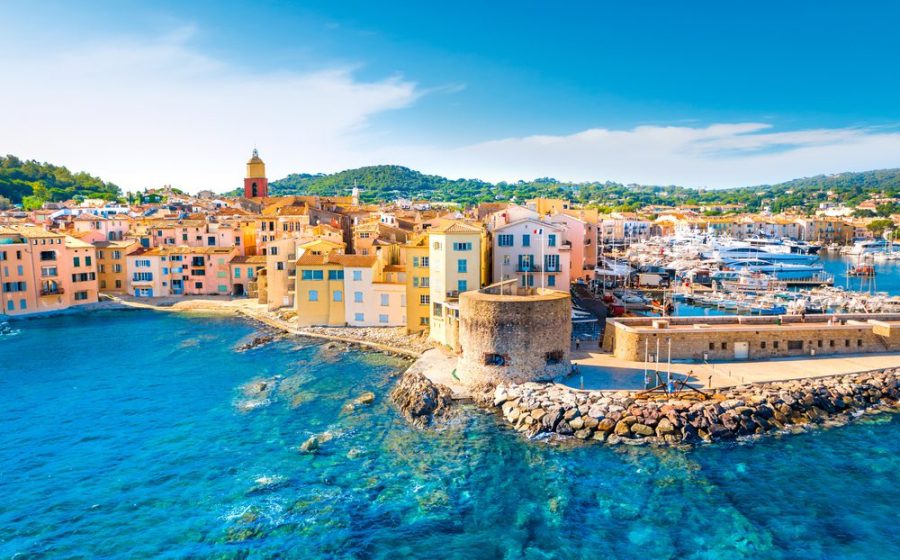 The Italian Riviera
Like the Cote d'Azur, the Italian Riviera enjoys some very natural charter yacht highlights – not least, a dramatic Alpine backdrop, littered with colourful waterfront towns that tumble steeply down to sandy beaches and clear turquoise waters.  It also enjoys some fantastic food and high-end boutique shopping, as well as plenty of sheltered bays.  But modish and trendy though it's become, it's the unhurried authenticity of the place that really sets it apart.  You can head for the vibrant seaside resort of Viareggio and take a short daytrip inland to Pisa or Florence.  You can stop in Genoa for memorable seafood at the old port and a carefree stroll among the city's buzzing backstreets.  The gorgeous headland settlement of Portovenere is also a magnificent place to recline on the waterfront with a glass of wine and marvel at the rustic gentility of it all.  And from here, Cinque Terre – a mountainous patch of Riviera coastline encompassing five entirely unspoiled fishing villages – is a treat that shouldn't be missed.
The Balearics
Those who experience the Balearic Islands on board a charter yacht tend to go back again and again.  Ibiza Town is often a major part of that.  It still has the 24-hour party vibe thanks to its world famous 'super clubs' but it also provides plenty of upmarket food and pampering, alongside nearly 3,000 years of history.  The elegant and urbane alfresco café culture of Palma is also a wonderful indulgence.  And if you begin to feel that the seasonal crowds are a bit much, Menorca is also well worth a visit.  The Georgian-style port city of Mahon, which clings to a ridge above a saltwater inlet at the apex of a vast natural port, is a charming stop.  And with its colourful waterfront restaurants and a romantic town square at Placa d'es Born, the energetic west coast town of Ciutadella de Menorca is also a lot of fun.  Other perennial highlights on the Balearic charter scene include the pretty Menorcan fishing village of Fornells, the protected waters of Mallorca's Archipelago de Cabrera and the extraordinary luxury of Port de Sóller on Mallorca's west coast.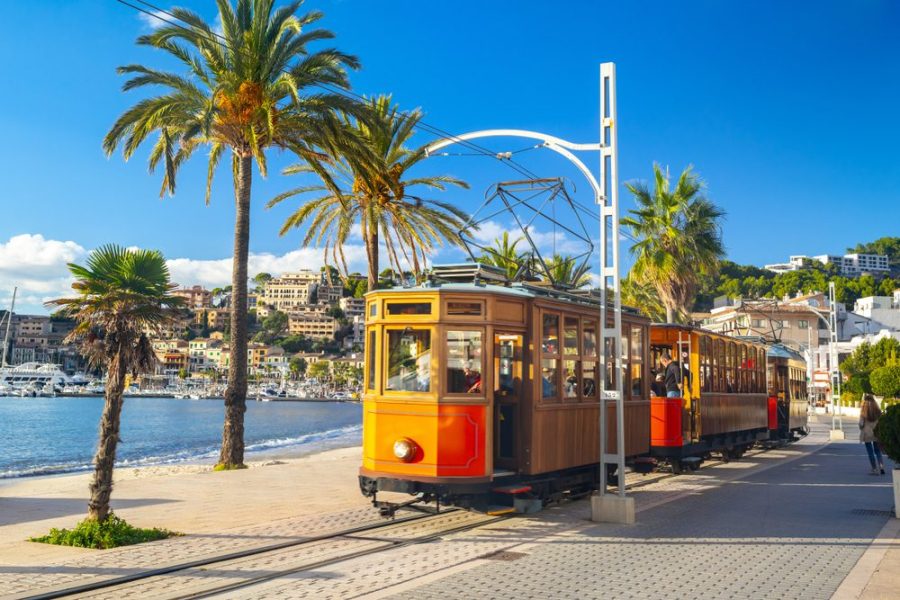 Find out more about our Western Mediterranean itineraries and Charter Yachts available.