Michelin Star Magic in the French and Italian Rivieras
30th June 2022
If you want sun, superyachts and Michelin Star cuisine, the French and Italian Rivieras are very tough to beat when chartering a yacht.
The stretch of coastline that spans the French and Italian Rivieras, from St Tropez in the west to La Spezia in the east, is deservedly famous for the quality of its cuisine. Whether you favour the markets, the cafes, the bars or the restaurants, it's a region full of wonderful gastronomic treats. It is famous for its lemons and lavender, for its truffles, shellfish and flatbreads. It's also a place forever associated with classical herbs like rosemary, thyme, marjoram and oregano, as well as with rich homemade tapenade, packed with local olives, capers and anchovies. In any context, it's a superb place for food. But when you combine its unquenchable appetite for good living with its historical role as the birthplace of superyacht charter, you have the perfect recipe for some of the finest restaurant experiences anywhere in the world.
St Tropez, La Vague d'Or  
As the youngest chef ever to achieve three Michelin Stars, French icon, Arnaud Donckele, has also now achieved three stars for his Plenitude restaurant in Paris. Needless to say then, he knows exactly how to create food that leaves a lasting impression. Famed in particular for his sauces and for his instinctive approach to the "non-recipe" style of cooking, his restaurant at the delightfully decadent waterfront hotel, Cheval Blanc in St Tropez, is a great place to witness how thrilling the region's ingredients can be when celebrated by somebody with the skill to show them at their best.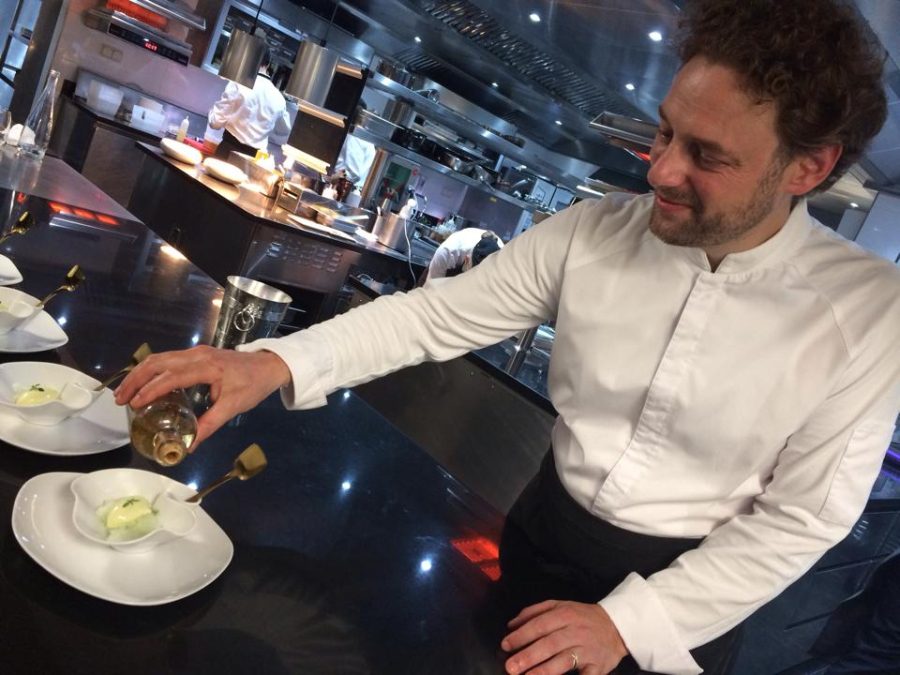 Cannes, La Palme d'Or
Cannes is a brilliant little town, with a lovely harbour, a fine beach and all kinds of infectious and memorable eating opportunities, from traditional markets to unassuming bistros serving local dishes at remarkably affordable prices. But on the town's famous Boulevard de la Croisette at 5-star Hotel Martinez, La Palme d'Or delivers a particularly brilliant dining experience, courtesy of celebrated local chef, Christian Sinicropi. As the only two Michelin Star restaurant in the town, with an elegant terrace overlooking the bay, it is famous for its wine, for the technical sophistication of its tasting menu and for its passionate commitment to the Provençal terroir.
Antibes, Le Figuier de Saint Esprit
Tucked away down forgetful lanes behind Antibes' elegant Plage de la Gravette, 'The Fig Tree of the Holy Spirit' is a thrilling mouthpiece for the honest, frill-free guardianship of Christian Morisset and his two talented sons, Jordan and Matthias. Using fresh daily produce from the local market, Christian has become famous for dishes that bring together the best of the local farms, the local seas and the local producers. Whether it's the catch of the day from the Antibes fishermen, 'lacquered' lamb with tapenade and sweet garlic or Lavender Crème Brulée, Le Figuier de Saint Esprit delivers a sensory experience you won't quickly forget.
Nice, JAN
If you want first-class food with lashings of creativity in a setting that feels intimate and relaxing rather than formal, JAN in Nice is a wonderful treat. Located in a lively side street near the Port of Nice, this compact and unassuming little place is overseen by South African chef, Jan Hendrik van der Westhuizen. Having honed his skills as a chef on the yachts of Monaco, he won a Michelin Star in 2016, just three years after opening his restaurant, and he has maintained his impeccable standards ever since.
Monaco, Le Louis XV – Alain Ducasse à l'Hôtel de Paris
There's enormous fun to be had, trawling the backstreets of the Cote d'Azur for charming little bistros that make rustic local dishes like fumy fish soup with spicy rouille. But if you want to ramp up the sophistication and immerse yourself in a truly stellar gastronomic experience, this iconic restaurant is as grand and self-consciously reverential as it gets. As a powerfully formal and fastidiously manicured kind of place, you would be unwise to turn up in a creased shirt. But with world-famous chefs, Dominique Lory and Alain Ducasse, at the helm (not to mention the robust validation of three Michelin Stars), no gastronomic tour of the French Riviera would be complete without it.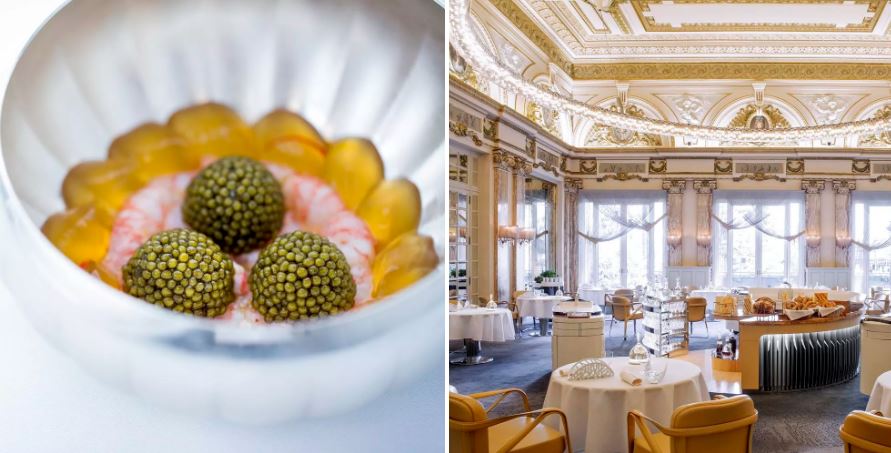 Mirazur, Menton
Faintly less formal than Le Louis XV but every bit as formidable in terms of its reputation is three Michelin Star restaurant Mirazur in Menton. Situated virtually on the border between France and Italy, it presents a wonderfully distinctive dining experience. Presided over by Italian-Argentinian star of gastronomy, Mauro Colagreco, you can expect a unique union of South American and Mediterranean ingredients in dishes that look, feel and taste like a heartfelt celebration of the farmers and fishermen who made it all possible. In fact, so well received has Mirazur been that in 2019 (albeit briefly), it managed to knock Denmark's Noma off top spot as 'World's best restaurant'.
Imperia, Ristorante Sarri
Having achieved a Michelin Star just a year after opening Ristorante Sarri, chef Andrea Sarri's approach to fine dining remains delightfully infectious. As a key player in Italy's contemporary food scene and a champion of young talent throughout Europe, he does a brilliant job of making high-end gastronomy accessible. Set among pastel beachfront houses in the fishing village of Prino, he uses a wide range of local fish, as well as seasonal produce from his family farm. And while his constantly evolving dishes are often playful, the dining atmosphere remains distinctly relaxed and homely.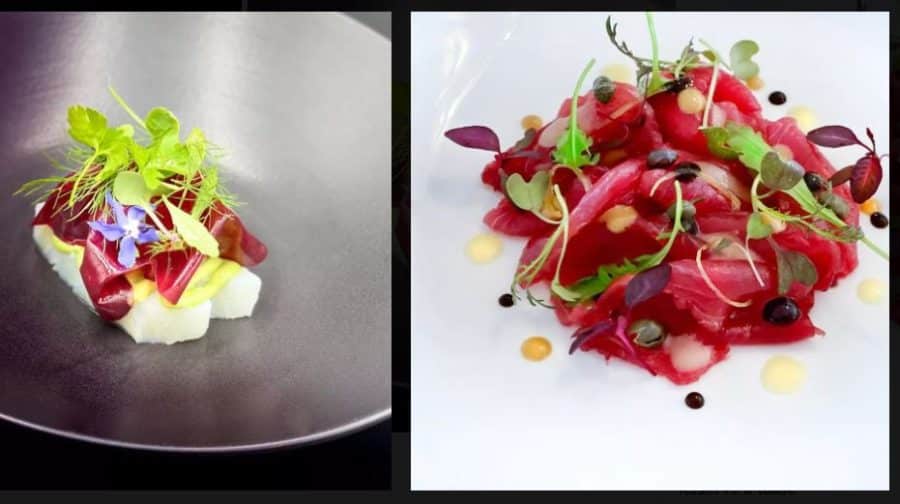 Savona, Carletto Private Restaurant
Here's one that hasn't actually made it onto the Michelin list yet – but if you treat yourself to a visit, you will quickly consider that a major oversight. Blessed by reviews that eclipse more illustrious and better-recognised restaurants in the region, its modern Italian seafood-driven menu is every bit as charming as its location, down a backstreet alley, just a stone's throw from Savona's harbour. It might not yet be one of the Italian Rivera's celebrated Big Hitters but if you want world-class cooking without the pomp, this is a restaurant you need to see.
Find out more about Princess Yacht Charters in the French and Italian Rivieras.