Great Charter Destinations for History Lovers
12th January 2020
The modern yacht charter market is full of destinations with the power to engage the history buff. While some of them inspire a romantic reverence for the past, others confront you head on with thought-provoking relics or enable you to learn about the narratives of the past through museums, churches and monuments. Inevitably then, the range of options available to the keen historian is vast…
For easy, unvarnished loveliness, the salt-caked towns and fishing villages of the Amalfi Coast are wonderful. For military buffs, the UNESCO-protected Georgian harbour of Nelson's Dockyard in Antigua is a great place to visit. And for sun-worshipping daydreamers, the sun-bleached citadel of Bonifacio in Corsica feels almost ludicrously perfect. But if you want to add some authentic historical texture to your holiday in a well serviced destination that's as easy to love for its yachting as it is for its history, the following four places are among the very best in the world.
Sicily
While Sicily is well known for its tourist-friendly climate, its great food and its beautiful beaches, the historical, cultural and artistic highlights come thick and fast. Built dramatically into the side of a mountain by the ancient Greeks, medieval Taormina in the east of the island combines the lavish indulgence of a resort town with some spectacular historical sites. They include the 3rd Century BC Teatro Greco (Greek Theatre) and parts of the 'Gymnasium', where athletes trained for the ancient Olympics.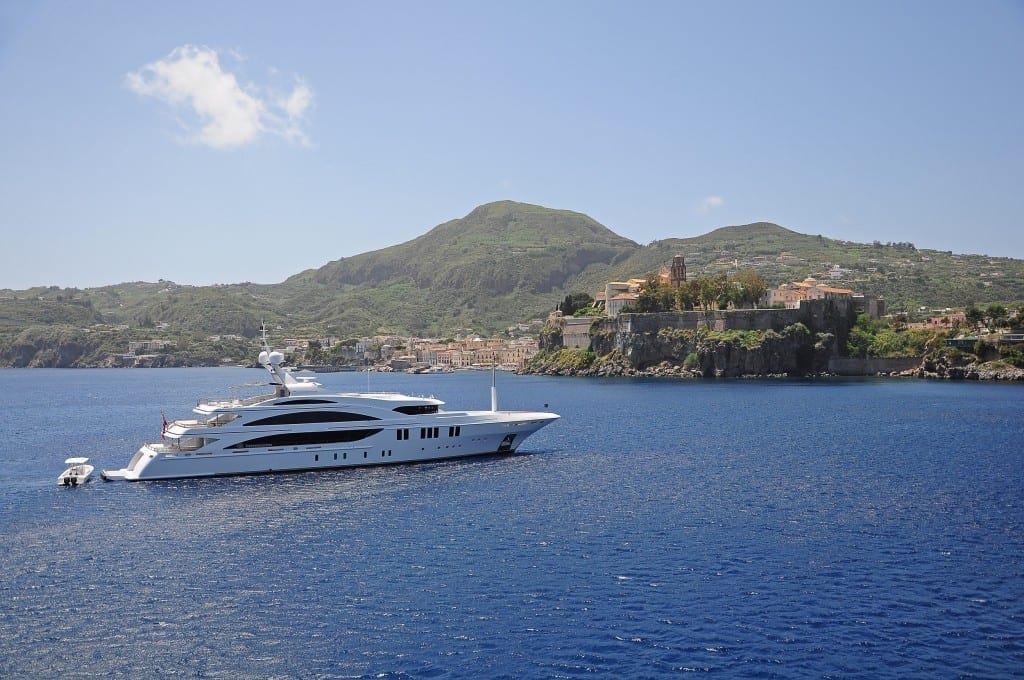 Further north, romantic Messina is a colourful riot of churches, forts and ancient foundations that fan out from the Piazza del Duomo at the centre of the Old Town. Further north again, the Aeolian island of Lipari enables you to wander cobbled alleyways, explore Greek and Roman tombs or visit the Archaeological Museum for some superb Aeolian artefacts. And the Sicilian capital, Syracuse, is one of the best-preserved ancient Greek cities in the world, with ancient palazzos rich in traditional sculpture, alongside a dramatic island setting that enables the old quarter to retain its status as the vibrant hub of the town.
Having been perpetually fought over, occupied, split up and restructured since the ancient Greeks set up Adriatic trading colonies in the 6th Century BC, modern Croatia is an extraordinary place. Whether you favour the 4th century palace of Roman Emperor, Diocletian, in Split or the extraordinary Roman amphitheatre in Pula; whether you want to dive the Greek shipwreck off the coast of Cavtat or settle down for a simple meal on the massive city ramparts of Dubrovnik, the sense of history here is palpable.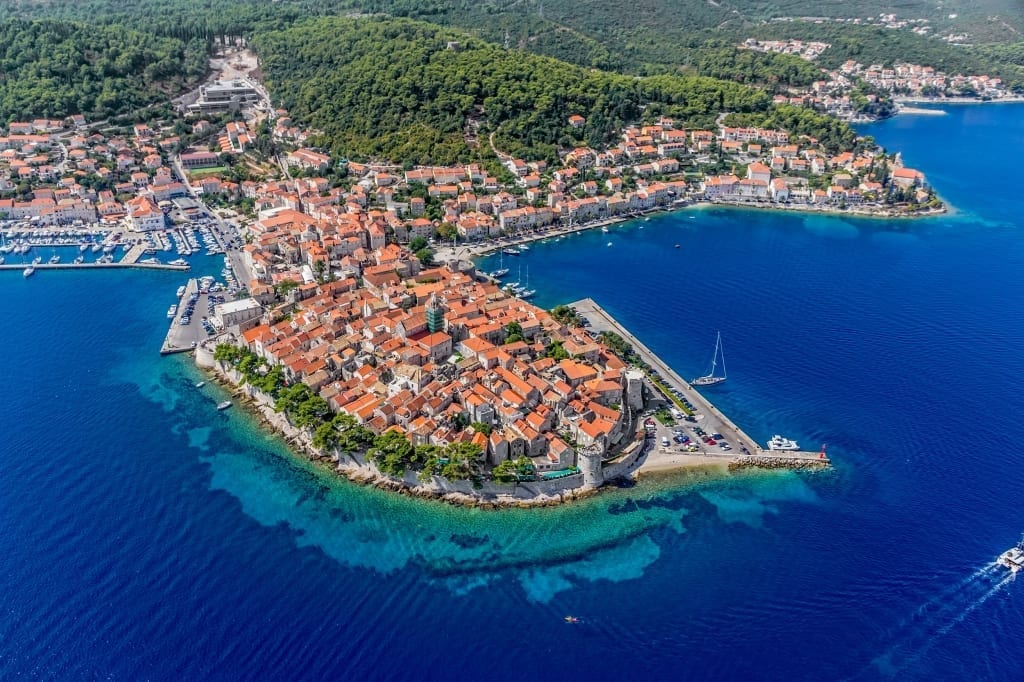 However, most charter itineraries operate between Split and Dubrovnik and one of the highlights of that region is Korcula Town. Jutting out into the sea and ringed with imposing anti-piracy fortifications, this tightly packed clash of Gothic and Renaissance architecture supplements its historical charm with verdant lands awash with olive groves and vineyards. Further south, the UNESCO-protected city of Dubrovnik has certainly seen its popularity and its prices inflate in accordance with its fame as the backdrop for the Game of Thrones TV series, but it remains an immensely impressive maritime city, full of Gothic, Baroque and Renaissance buildings, as well as some of Croatia's most important museums. Wherever you go, Croatia's enviable topography, comprising 1,200 islands from Italy in the north to Montenegro in the south, means there are always private bays and anchorages to be had, as well as plenty of more isolated historical sites to enjoy at your own pace.
Turkey
Sandwiched between east and west, between antiquity and modernity, Turkey's Turquoise Coast is a place of dramatic natural landscapes, ancient cities, oriental bazaars and seductive opulence. Highlights include the classical Aegean citadel of Bodrum, which is centred around a lovely harbour and presided over by St. Peter's Castle – a vast medieval fortress perched above the water. And for those with historical knowledge or fertile imaginations, the atmospheric (if ramshackle) ruins of Knidos, a 2,500-year old Dorian port city on the Datca Peninsula, are also worth a visit.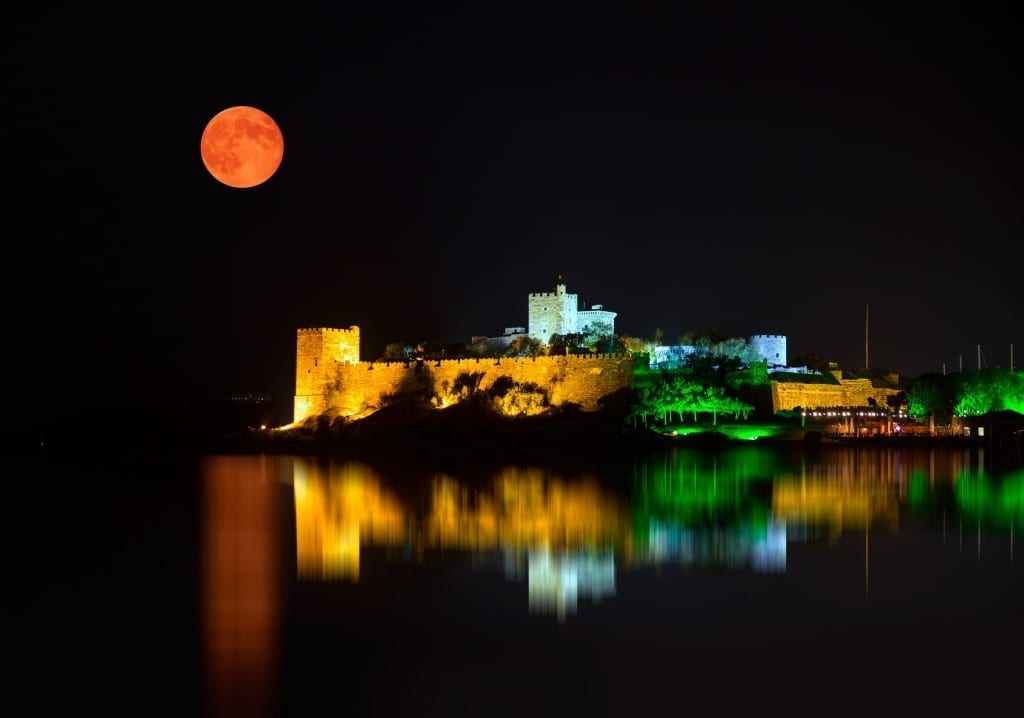 Further south, a walk from Ekincik toward the pretty riverside town of Dalyan enables you to see the ancient 'Kings' Tombs of Kaunos' – elaborate Lycian tombs carved into the town's cliff face above the Dalyan River. And the Lycian city of Fethiye near Gocek is another major highlight, not least because of its 4th Century rock tombs. Further east, the sunken city at Kekova Island and Antalya's ancient Ottoman city district of Kaleici are also worth a detour, but for most, the region of southwest Turkey between Bodram and Gocek is easily enough to furnish you with a rich and rewarding week-long charter.
Malta
Perched a few miles south of Sicily, in a position of strategic military importance that has seen it squabbled over for centuries, Malta is unlike anywhere else in the world. While some flock to the slow, green, dive-friendly island hub of Gozo or to the famous Blue Lagoon beach that separates Gozo from the mainland, the place for history lovers is undoubtedly the capital city, Valletta.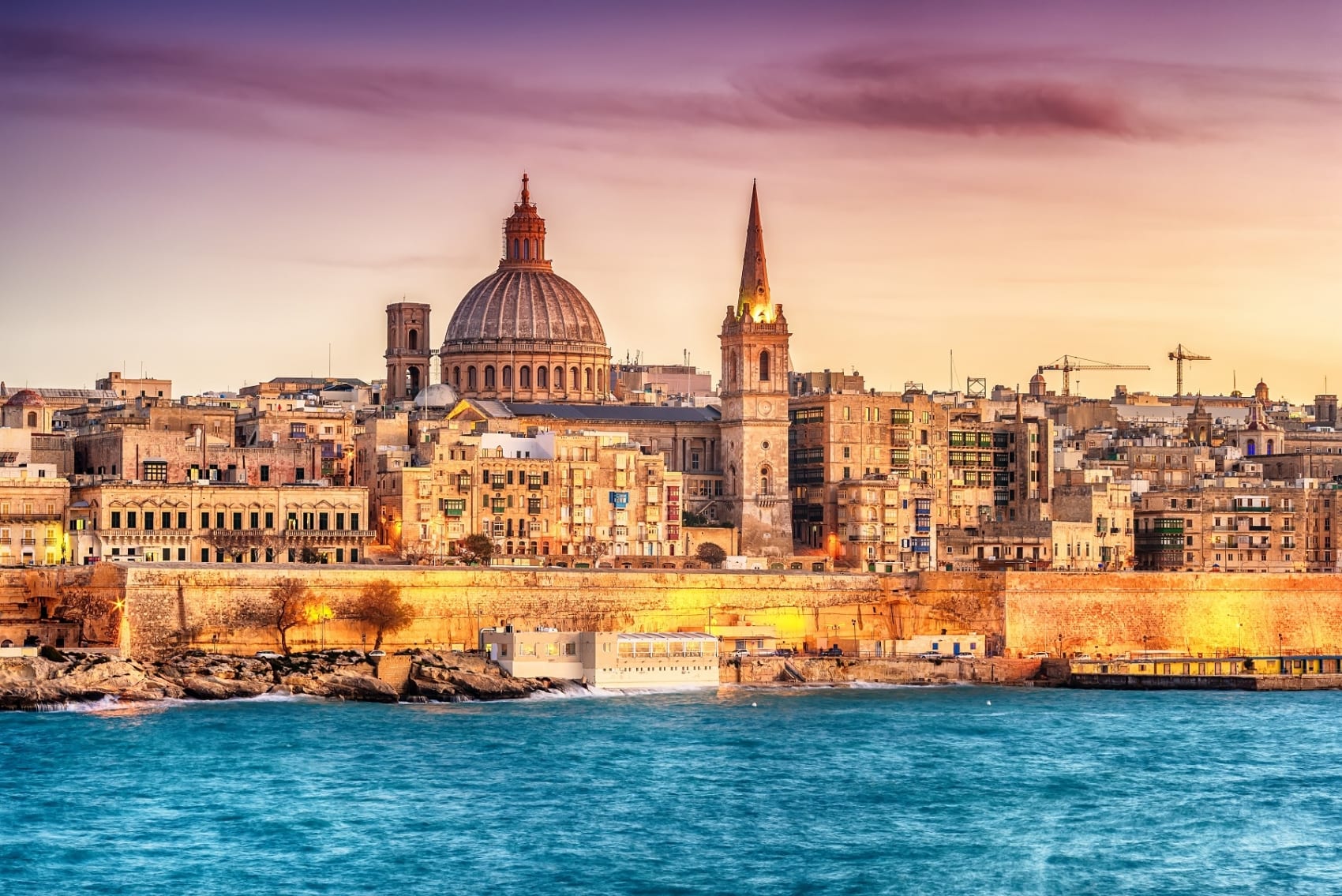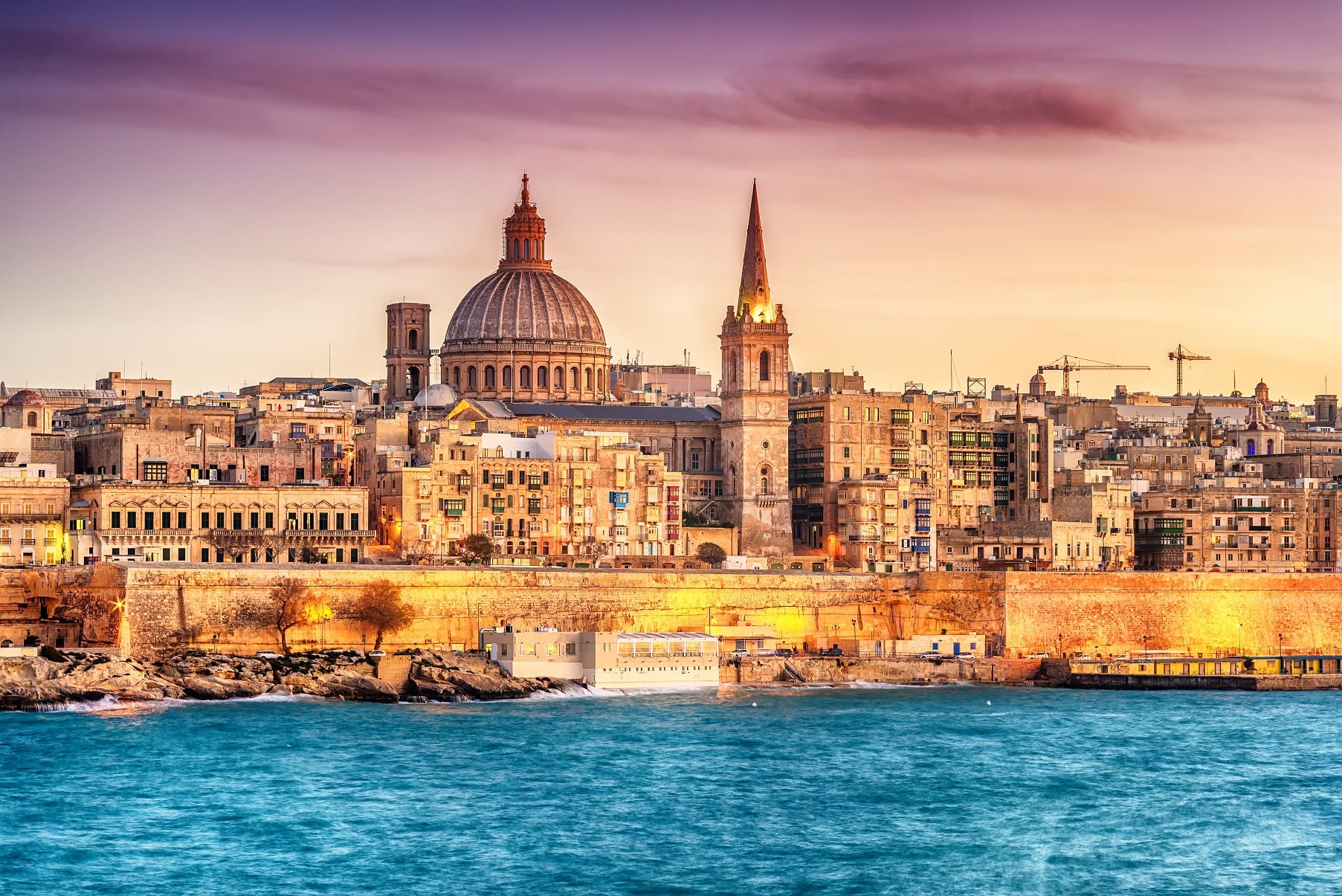 Built in the 16th century by the Knights of St John, the UNESCO World Heritage Site of Valletta is neatly sandwiched between two of the Mediterranean's finest natural harbours. Ringed with vast fortress walls and crisscrossed with long, steep city streets designed to provide shade from the fierce summer sun, it reputedly contains one of the world's highest concentrations of historic monuments. You can take a proactive approach to learning about the place with a tour of the museums, the palaces and the churches; you could head for more contemporary landmarks like the tiny pub where Oliver Reed drank himself into an early grave during the filming of Gladiator; or you could simply step off your yacht, take a walk and immerse yourself in the 'time capsule' loveliness of one of the world's most intoxicating maritime cities.
A trio of alternatives
Notwithstanding the classical antiquity of the four entries above, historical value is often about context. For instance, despite being one of Europe's youngest cities, St Petersburg's 221 museums, 80 theatres and 100 festivals lend it a cultivated historical appeal, more closely tied to cultural excellence and imperial pomp than to timeworn buildings or epoch-defining events. And by contrast, the ancient Mayan tombs, monuments and temples that lie among the tropical jungles of Belize make it a wonderful place for lovers of a wilder, more enigmatic historical picture.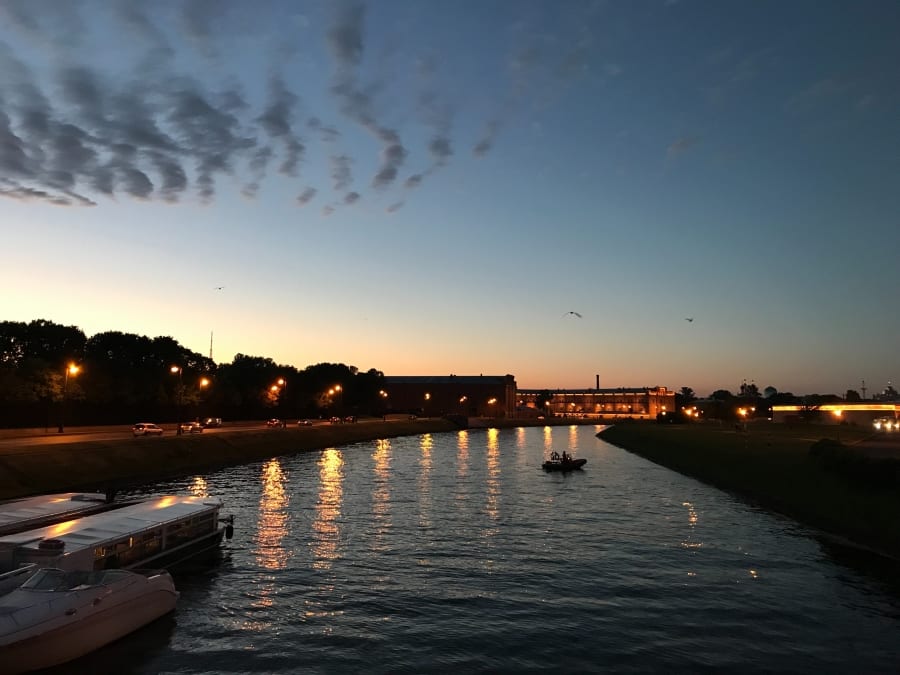 But if you're a lover of modern history, casting an eye across the Atlantic in search of something special, New England in America's northeast is also a superb yachting venue. With its vibrantly maritime 17th century heritage, this colourfully colonial region of America voices its historical narrative through weather-boarded buildings, elegant old lighthouses and heritage docksides. Rhode Island is said to contain 20% of all historical monuments in the US, and in addition to providing a lovely snapshot of unspoiled colonial architecture, the compact city of Newport itself is a magnificent yachting destination you won't quickly forget.