The Caribbean: A gourmet treat and retreat
16th October 2019
If for you a gourmet experience means excellent food, and drink and service, surrounded by mind-blowing scenery, then your ultimate charter destination is the Caribbean. Across the Caribbean, you will that everywhere you turn in this region are mouthwatering dishes to tempt you. Each one takes its influences and origins in the migration flows throughout the centuries.
THE COTTON HOUSE, Mustique
At Cotton House, we love the three dining options that offer diverse kinds of service. The Beach Café located on Endeavour Bay, has a relaxed and laid back atmosphere. After a surf session, enjoy a freshly caught lobster right on the beach! For a sophisticated dinner, choose the Veranda Restaurant. After dinner, head to Great Room Bar, renowned for an extensive cocktail menu with a great selection of rum and cigars.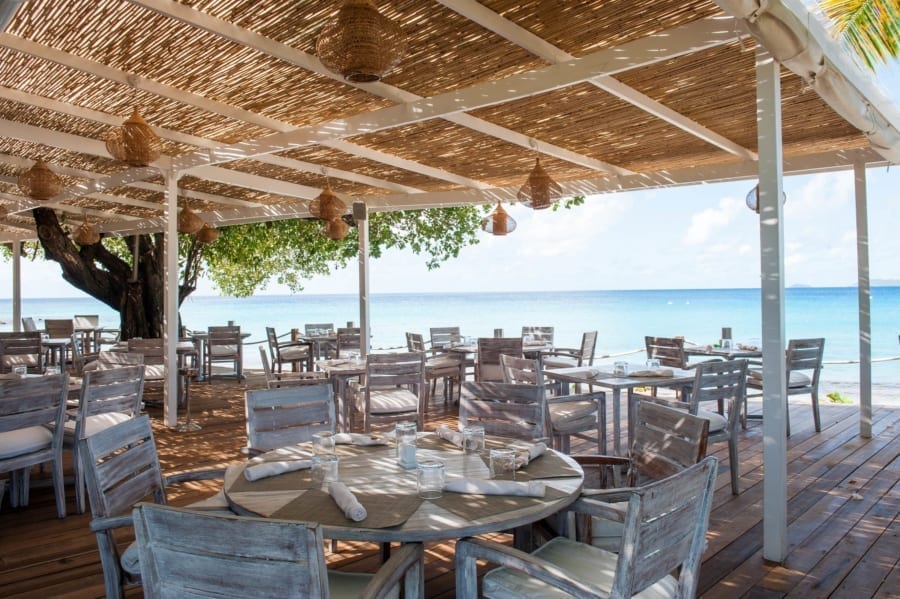 THE FISHERMAN'S VILLAGE, St Kitts and Nevis
Park Hyatt St Kitts Christophe Harbour has three dining options. We heartily recommend that you try The Fisherman's Village. The menu showcases a large choice of local fresh caught fish.  Here you can discover the authentic taste of the Caribbean, with the menu reflecting every possible flavour and ingredient combination of the region.  A stunning panorama of the beach and ocean combined with impeccable service are the other things we particularly like about the open-air Fishermen's Village restaurant. If you feel like a seafood alternative and a more formal service, you may wish to head to the Great House. For a gastronomic delight, the Stone Barn restaurant at Park Hyatt caters exclusively for adults and offers an exciting dinner menu.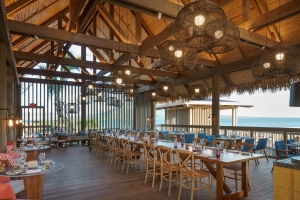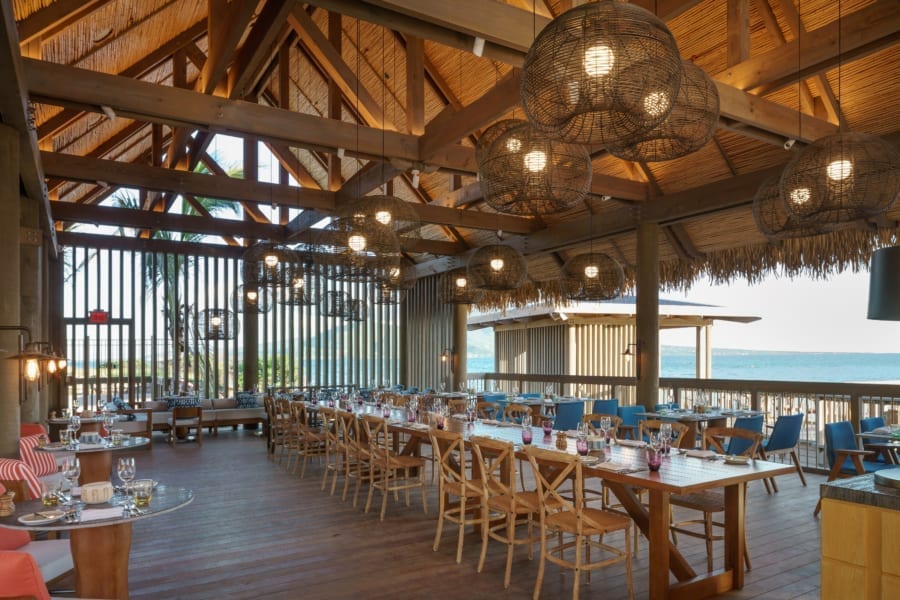 VILLA MARIE, Saint-Barth
Villa Marie is situated in St Barts, an island synonymous with exclusivity and attracting the jet-set. The property, formerly known as Hotel François Plantation, offers guests a secluded retreat with magnificent sea views and has become historically acclaimed as one of the island's famous culinary hotspots. Re-opening last March, the speciality of the restaurant is in blending Mediterranean traditional techniques with predominantly Caribbean flavours and colours.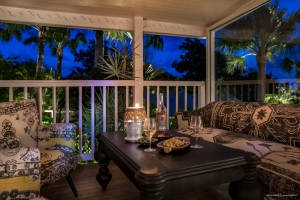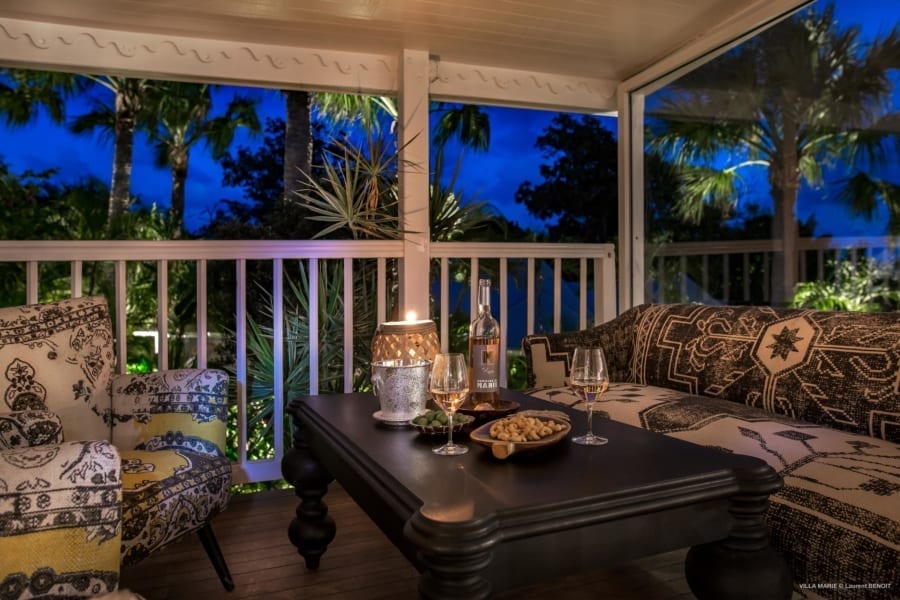 Jumby Bay, Antigua
Jumby Bay resort can be found at a 300-acre private island, Long Island, just off the coast of the mainland and is only accessible by boat. Long Island and Jumby Bay are one of the best anchorages to escape and unwind as you enjoy Jumby Bay resort's facilities. In the morning, as you wake up to the glorious setting of Jumby Bay, you may decide to jump on the tender and spend the day relaxing on the beach where you can enjoy street food style cuisine inspired by authentic West Indian influences such as chicken rotis or fresh ceviche. Or you may opt to spend the day off-shore and practice water-sport activities before heading to the highly gastronomic Estate House restaurant for dinner perhaps.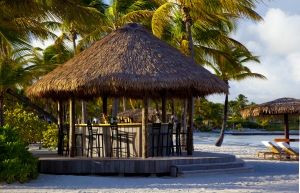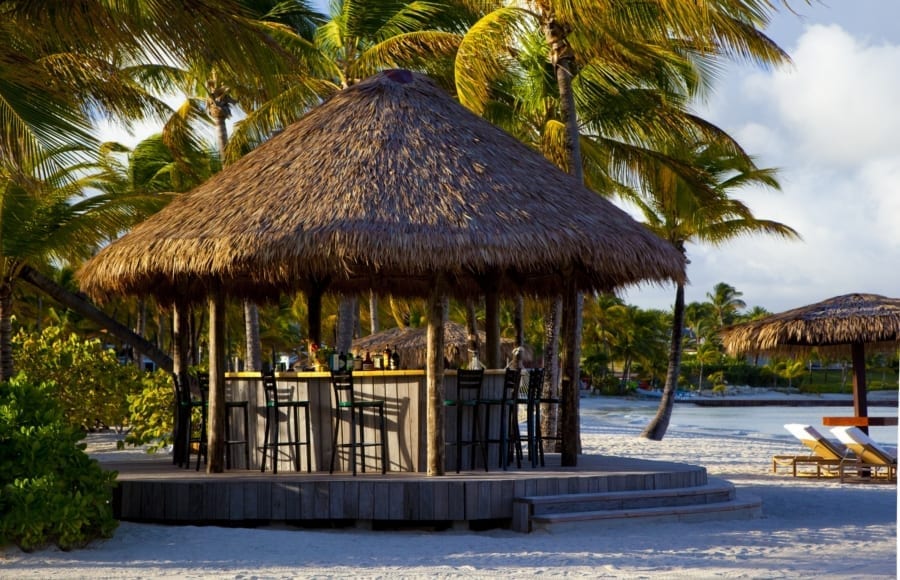 To find out more about chartering in the Caribbean, call +44 (0)207 499 5050 or email us.