Our Top Five Charter Destinations
12th July 2019
The British Virgin Islands – A delightful sailing yacht heaven
Winter holidays to the British Virgin Islands, the BVI, take you to a jewel of a volcanic archipelago in the Caribbean, made up of four large islands and more than 50 tiny ones, scattered like crystals across the turquoise sea. The British Virgin Islands are loved the world over as a magical high class destination for yachts, a haven for luxury motor craft and their owners. It's a heavenly place of pink sand beaches, reefs, craggy shoals and clear blue skies.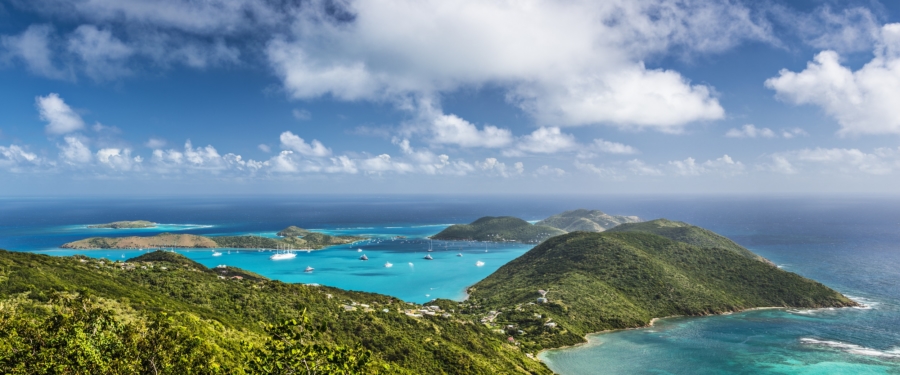 The largest island, Tortola, is where you find the lively capital, Road Town. The nightlife is excellent, fun and vibrant, but it's a place of contrasts – the island is also home to the luscious natural rainforest landscapes of the Sage Mountain National Park.
Every island has its own personality, but they're all unspoiled. In fact everywhere you drop anchor is unique. There's plenty of potential for adventure and just as much for total, complete relaxation. And the people are genuinely friendly and welcoming. A host of cool recreational activities makes a trip to the BVI even more special.
The average low temperature for December is 23C, 73F, and the average high is 30C, 86F. You'll find some of the best beaches in the Virgin Islands at The Baths on Virgin Gorda, Deadman's Beach on Peter Island, and White Bay, Jost Van Dyke. But it has to be said… every beach in the BVI is beautiful.
The Seychelles – Picture postcard perfect
When you really do want to get away from it all, the Seychelles are your ideal destination. They lie between 480km and 1,600km from the east African coast, way out in the dazzling Indian Ocean, an archipelago consisting of 115 islands of all sizes, home to countless tiny secret coves and balmy deserted bays.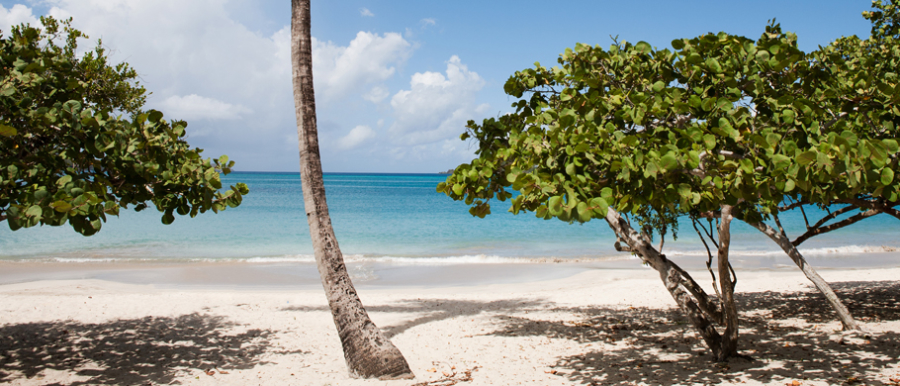 Eco-tourism is the name of the game here, as are legendary pure white sandy beaches, thick jungle and rugged hikes around the islands' coastlines. Add scuba, snorkelling and giant tortoises to the mix and you can see why it's such a popular winter sun holidays destination for yacht owners and yacht enthusiasts on charter holidays.
Mahé is the hub from which to explore the other islands, as well as home of the airport and the capital, Victoria. Together with islands Praslin and La Digue – the Inner Islands – it's the cultural and economic hub of the nation. And that's where the best tourist facilities are. But again, that's far from the end of the story. There are also the unspoiled mountain rainforests of Morne Seychellois National Park and the Seychelles' extraordinary beaches, the best of which include Beau Vallon and Anse Takamaka.
The weather is special in the Seychelles. All year round there's an average temperature of 27C, 80F, and it very rarely drops below 24C, 75F, or rises above 32C, just under 90F. It's just about perfect.

Tahiti – Stunningly lovely with a world-famous warm welcome
Tahiti is exceptional. Dive in clear, shallow lagoons filled with awe-inspiring sea life. Play with friendly dolphins. Explore ancient wrecks smothered in gorgeous rainbow-coloured coral. Deep-sea fish for Blue Marlin and Mahi Mahi. Take yourself off for Zen moments in the jungle-clad mountains. Tahiti, one of the Society Islands, is exotica personified, painted by Paul Gauguin and loved the world over for its flower-scented breezes and brightly coloured blooms. This place is bliss. As hot winter holiday destinations go, it's very hard to beat.
Tahiti is French Polynesia's biggest island, part of the figure of eight-shaped South Pacific archipelago. To the west is the biggest half, Tahiti Nui. To the east there's the smaller peninsular part, Tahiti Iti. Together they offer supreme black sandy beaches, deep blue lagoons, crashing waterfalls and even extinct volcanoes. No wonder Captain James Cook found it so irresistible, and Gauguin fell head head over heels with it.
The capital, Papeete, lies on the crowded, urban north west coast and has its own international airport. But Tahiti Nui's mysterious interior is more or less unpopulated. Tahiti is wonderfully isolated, only accessible by boat or on foot, which adds to the feeling of being on the edge of the world. These idyllic islands were among the last to be found by humans, the last to be populated by us. They remain lush, rainforested and deeply valleyed, criss-crossed by countless streams and rivers, populated by vast trees, ferns and tropical flowers.
The best beach in Tahiti? Teahupo'o is thrilling. It boasts the deadliest wave in the world, where surfing thrill-seekers tackle the infamous reef surf break. It's for experts only, but brilliant to watch. If you like life quieter and would rather lounge on the sand try Lafayette Beach, Matira Beach, and La Plage de Maui.
During winter temperatures in Tahiti range from 21 – 27C, around 69 to 80F. While December and January average 12 inches of rain a month, it's good to know Tahiti enjoys more sunshine than Hawaii at this time of year.

The Caribbean – The lovely Grenadines and exclusive St Barts
The Caribbean hurricane season peaks from mid-August to late October. And that means it makes an excellent winter escape. This is another genuine hot weather winter wonderland of a destination for yachts.
Take the Grenadines, which are totally tropical and offer everything from lush rainforest landscapes to smooth, sandy beaches. You'll discover remote anchorages, hidden coves, banana trees, coconut palms, secret beaches and more than 30 breathtaking islands to explore. Swim with turtles, sunbathe on remote sandbars with no humans for miles, and let things slide in the most wonderful way. Now you're on Caribbean time!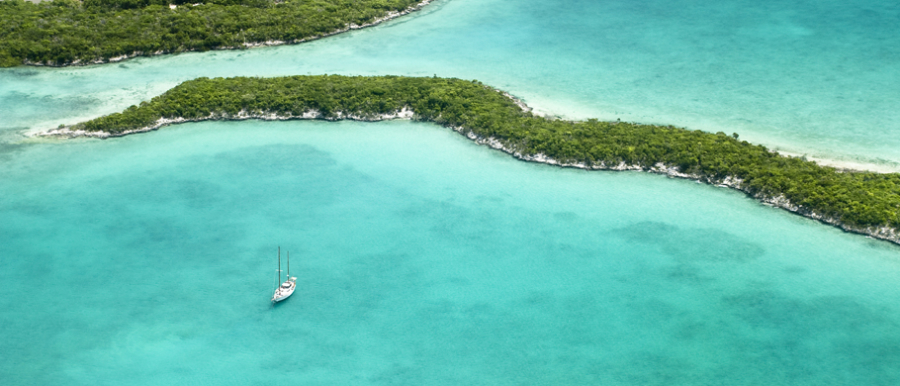 The best beaches in the Grenadines? There are so many. Try Macaroni Beach on Mustique, Baradal Beach at Tobago Cays, Mopion Island, and Palm Island Beach.
St Barts is another little jewel, an exclusive place with a reputation as a hidden Caribbean paradise. It's also where the infamous Bucket Race regatta takes place. You'll find the island 22 miles or so south-east of St. Martin and north of St. Kitts. Popular with celebrities and wealthy people, it offers simply stunning beaches, cool designer boutiques, excellent eating out and a relaxing, chilled lifestyle. Some of the best beaches on St Barts are Saline Beach, the famous Colombier Beach, Marechal Beach and Flamands Beach.
What can you expect from the weather? The Caribbean weather in December is dry and averages the mid to high twenties, 19C or so at night, in the low eighties Fahrenheit. It's warmer in the southern islands than the northern. The Caribbean weather in November often comes with some rainfall left over from the hurricane season. And Caribbean weather January time comes with a risk of rain 11 days of the month, but it's still lovely and warm. If you think all that sounds a whole lot nicer than the dark chill of a winter at home, you're not alone. No wonder so many yacht owners flock there on their own boats and others choose winter Caribbean sailing charters.

Cuba – Vintage quirks and contemporary luxury
Luxury winter holidays in Cuba might not be the most obvious yachting destination. But the super-smart southern city of Cienfuegos, the nation's so-called Pearl of the South, is glamour personified as well as offering top class marine facilities. And Havana is a fabulous, fascinating place.
In between the Caribbean and Atlantic, Cuba is the Caribbean's biggest island. You'll discover incredible beaches, vivid blue waters, colourful Spanish-style buildings and the infamous 1950s American cars, many still in marvellous condition, still running, a feature of the island for decades. It's almost as if time has stopped… but at the same time Cuba is modernising fast.
Havana is a feast of pastel painted houses, salsa music, art, and fabulous food. Cuba's beaches are white sand and totally pristine – some say they're amongst the best in the world. With glorious year-round warm weather and steady, reliable winds, Cuba makes the ideal winter yachting destination. The best beaches in Cuba? Try Cayo Largo del Sur, Old Havana itself and Cayo Coco with its flamingoes and coral reefs.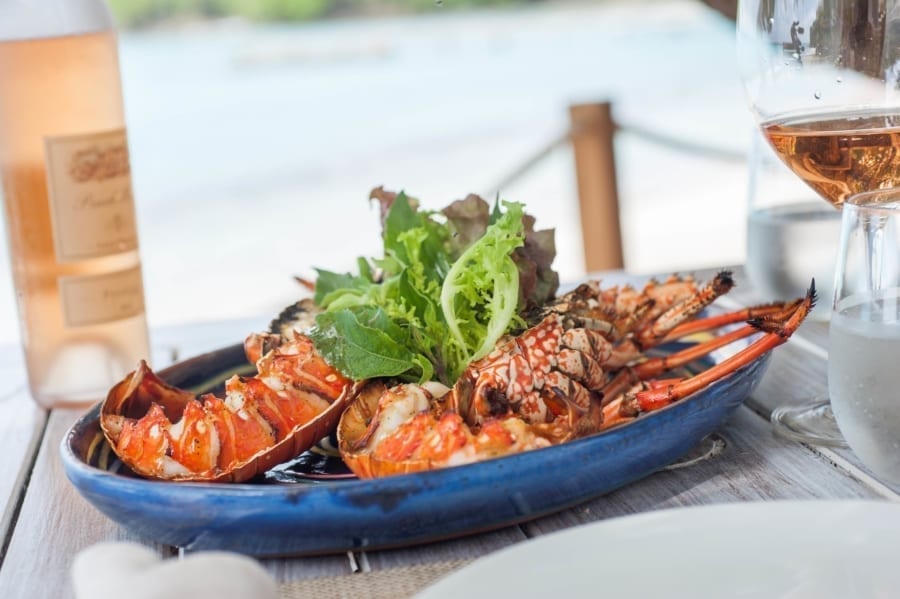 In Cuba average high temperatures hit 27C, 81F, in December, and the average low is a balmy 18C or 64F. Night time temperatures also average a delightful 18C.

Planning a winter escape on board a luxury yacht?
If you're thinking about taking your craft abroad, buying a yacht or taking a superyacht charter, Princess' luxury yachts are the last word in elegance and style.  If you would like to find out more about chartering a yacht, contact our team on +44 (0)207 499 5050 or email info@princessyachtcharter.com