Cruising around Croatia
Castles and archipelagos
31st July 2019
Cruising around Croatia
Very few places in the world can claim a history, topography, culture and climate better suited to luxury yacht charter than Croatia. The country's Adriatic coastline, which spans around 300 nautical miles from Slovenia in the north to Montenegro in the south, is better viewed as an intimate flirtation between land and sea than a simple transition. For almost its entire length, it is cut through with bays and inlets, punctuated by islands and lined with fractured ranks of rocky outcrop, arranged in defensive lines as if to protect the region's ancient UNESCO cities, olive groves and vineyards from seaborne threat.
For those on a Croatian yacht charter holiday, the implications of that are extremely positive. While Croatia enjoys one of Europe's sunniest and most reliable climates, its convoluted maze of 1,200 islands means that, if the weather does turn, there is plenty of accessible shelter on hand for the cruising yachtsman. And this distinctive topography also helps create a more interesting mix of seascapes, with massive scope for tweaking the itinerary or abandoning the crowds in search of a private bay or secluded anchorage.
The proliferation of warm, clear, sheltered water, allied to long, undeveloped stretches of coastline, also means you can make great use of your yacht's on-board toys. From kayaking and paddle-boarding to personal watercraft, tenders, sailing dinghies, inflatables, Seabobs and wakeboards, the opportunities to get on, in or under the water are more prolific here than anywhere else in the Med. Dramatic rural landscapes mean plenty of unspoiled forest walks to help work off the wonderful local wines and the diving on Croatia's Dalmatian coast is also fully deserving of its fame.
Build an itinerary that works for you
When the traditional summer season is drawing to a close in the west Med's most iconic and well-trodden coastlines, Croatia's balmy climate enables you to enjoy the region well into October. The sheer breadth of options encompassed by the country's coastline is also very generous, providing each and every charter guest with the ability to forge a plan that is entirely unique to them. However, most charter holidays tend to operate in either the north of the country or the south – the former encompassing an itinerary in and around Rjeka, Zadar and the Krka River; and the latter most often navigating between the pristine fortified cities of Split and Dubrovnik, taking in destinations like Hvar, Korcula, Mljet and Cavtat. In all cases, it's very easy to select five or six lovely destinations for a week-long charter and to do so without expanding the scale of your cruising region beyond a very manageable 120 nautical miles.

History, serenity and hedonism
The history of this region dates back to the golden ages of the Greek, Roman and Byzantine empires, and modern Croatia presents that heritage in a very tangible way. It's positively littered with magnificent medieval towns, anti-piracy fortifications and coastal citadels, jutting out into the sea with such perfect 'time-capsule' elegance, it almost defies credibility that they continue to exist – but exist they do, and it's very easy to get amongst it. You can take time out for a meal in one of the bars or restaurants that line Dubrovnik's ancient ramparts; or you can indulge in a lazy day of coffee-fuelled people-watching among the glorious Gothic and Renaissance buildings of Korcula town. More reverential destinations include the 4th century palace of Roman Emperor, Diocletian, in Split and the vast Roman amphitheatre in Pula – but while you're enjoying the physical evidence of Croatia's colourful history, make sure you don't overlook its natural assets…
Croatia is a place of secluded coves, white sandy beaches and uninhabited islands and it's very easy to take advantage of that whilst you're cruising around. You can visit the mainland resort town of Cavtat, with its dive-friendly Greek shipwreck; swim with turtles and dolphins off the island of Vis; find a private Korcula anchorage or visit Mljet, a long, narrow, resolutely unspoiled island, for a swim in one of its lovely saltwater lakes. The Blue Grotto in Bisevo, where the sunlight reflects off the white sand of the seabed, is another major attraction, as is the pristine Lovisce Inlet in the north of Scedro, where snorkelling in the crystal-clear waters has become something of an art form. And if you enjoy the idea of heading inland, why not cruise up the Krka River, through the lakes between Split and Zadar, with its precipitous cliff faces, its famous waterfalls, its pretty villages and its National Park landscapes?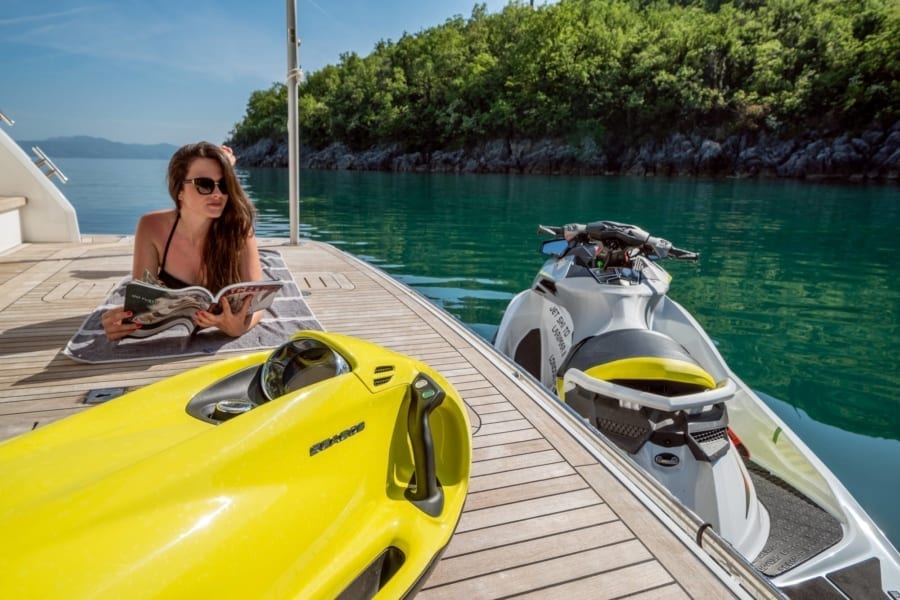 Notwithstanding its glorious architecture and the loveliness of its natural settings, a Croatian charter also offers plenty of options for the partygoer. While the city hotspots all cater for that as a matter of course, the port of Hvar is gaining particular renown for the vibrancy of its nightlife. Down at the port, the well-heeled yachtsman can expect plenty of upmarket shopping, exclusive hotels and quality restaurants. And when night falls, the sheer energy of the bar and club scene steps up a few notches, bringing this burgeoning party hub a degree of unapologetic hedonism that is a match for almost anywhere in the Med.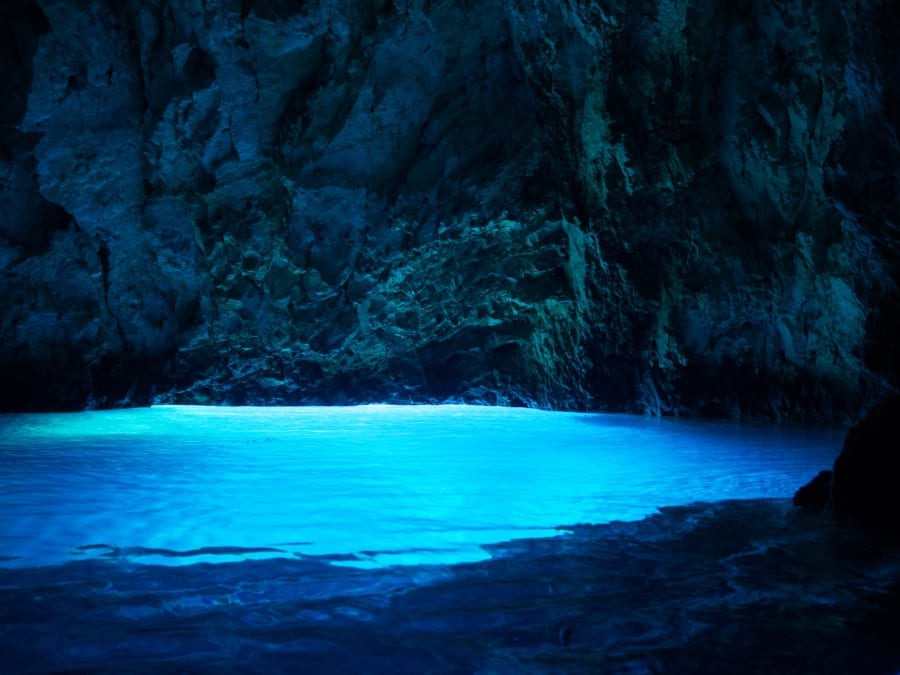 East or West?
For those who imagine that an eastern Mediterranean yacht charter brings a radical increase in affordability, it's worth recognising that things are not quite as they were. While once, Croatia was a very affordable place for food, drink and fun, its deserved renown, particularly in the big-ticket cities like Dubrovnik and Split, has begun to change all that. As a region very much on the yachting landscape, as well as a place on the bucket list of every tourist with an interest in maritime antiquity, much of its modest rusticity has been supplanted by high-end services for the worldly sophisticate. You can still find rustic food and affordable wine; and the region's topography will always enable you to find a private bay or inlet. But in terms of its restaurants, bars, shops and entertainments, Croatia is increasingly inheriting some of the Western Med's impeccable prestige.
That said, Croatia's position at the Mediterranean's mid-point sees it straddle east and west in more than just geography. While to the east, Turkey remains a big charter favourite for its modest cultural authenticity and its freedom from the trappings of tourist artifice, to the west the French and Italian Rivieras are a global byword for decadence at its most chic. With its combination of natural serenity and shoreside sophistication, modern Croatia could be said to embody elements of both these worlds. You can find an empty bay for a private meal ashore or you can perch in a dramatic waterfront eatery, surrounded by lavender-scented hills and medieval ruins, drinking fine wines and eating Michelin-star food. While it might sound unusual, that fusion of the suave and the simplistic, the crude and the cultured, is increasingly rare in the Mediterranean and it is part of what makes modern Croatia such a special destination.
To find out more about cruising around Croatia, call us on +44 (0)207 499 5050 or email us.