The Balearic Islands
Discover your yacht charter around Mallorca
1st March 2019
With Four Beautiful Islands to Cruise, Check Out Our Island Highlights
With four islands making up the Balearics, each with a distinct personality, there's plenty to fill your days' adventures here.  Every island has hidden facets that are waiting for you to discover from on board your Mallorca yacht charter.
Porto Cristo – MALLORCA
Located on the eastern coast of Mallorca, Porto Cristo is a well-preserved authentic fishing village that's blessed with the freshest and most unique seafood.  The Caves of Drach or 'Cuevas del Drach' in Spanish are an absolute must-see. Amongst the dramatic rock formations is Lake Martel, one of the world's largest underground lakes. Pay a visit to the Four Caves, the White and Black Caves, the Cave of Luis Salvador and the Cave of the French and immerse yourself in a mysterious subterranean world. Thought to date back to the Miocene epoch, you'll step back in a place untouched by time on board your Mallorca yacht charter.
Cova d'en Xoroi – MENORCA
Sail north of Mallorca and you'll find the atmosphere of the sister island, Menorca, is quieter and more laid-back, which certainly fits the bill for family charter trips. Our team will design for you the best itinerary for beach hopping and enjoying every aspect of this serene island, from the comfort of your yacht. Make a pleasurable trip by boat to Cala Preslili and Playa de la Tortuga beaches where you can swim in warm crystal-clear waters that are renowned for being child-friendly. By contrast nature is more dramatic at Cova d'en Xoroi, a prehistoric site of caves at the top of a hilly crag. Inside one of these dramatic caves is a quirky bar, an ideal panoramic spot for sipping refreshing drinks as you capture cherished memories of one of the Mediterranean's best seascapes.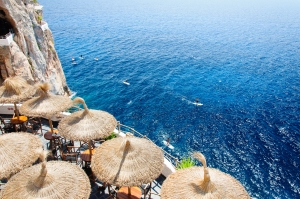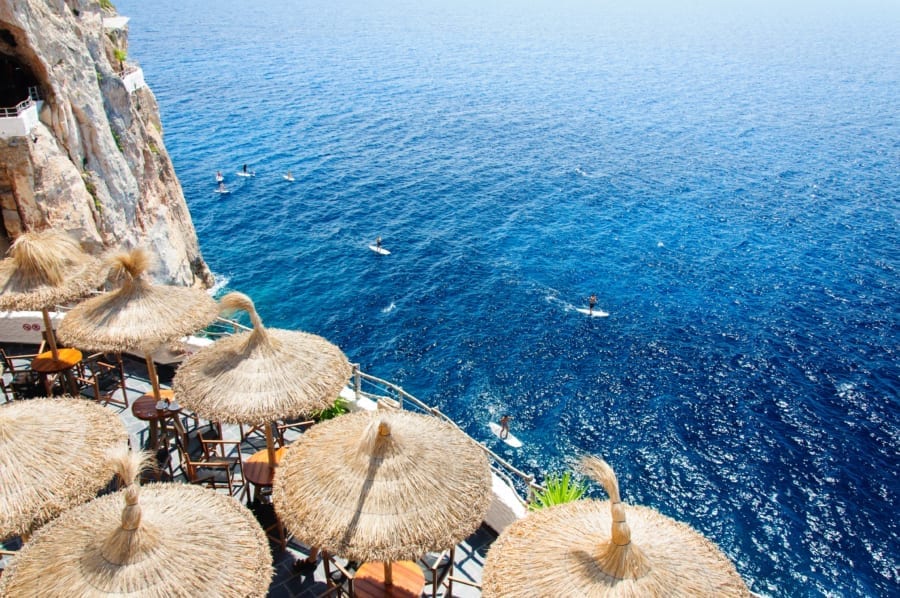 Cala d'Hort and Es Vedra – IBIZA
Located on the southwestern tip of Ibiza, surrounded lush green hills and cliffs, lies the beautiful arc-shaped beach of Cala d'Hort beach. It plays the perfect host for bodysurfing and is also very well suited for yacht rental as the waves are especially calm.
Another special attraction of Cala d'Hort is its outlook to the mystical Es Vedra Island. Es Vedra stands at 400 metres from sea-level and is the theatre of myths and legends, from Indian to ancient Egyptian and Greek civilisations. It is the island where sea-nymphs and sirens tried to lure Ulysses away from his ship in Homer's Odyssey.
During your charter, your captain may anchor off near to Es Vedra Island so that you can enjoy fun watersport activities or you may want to pay homage to magical sites made famous in classic mythology. At the end of the day, be sure to head to the flybridge to take in the island's spectacular sunsets.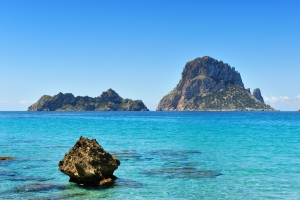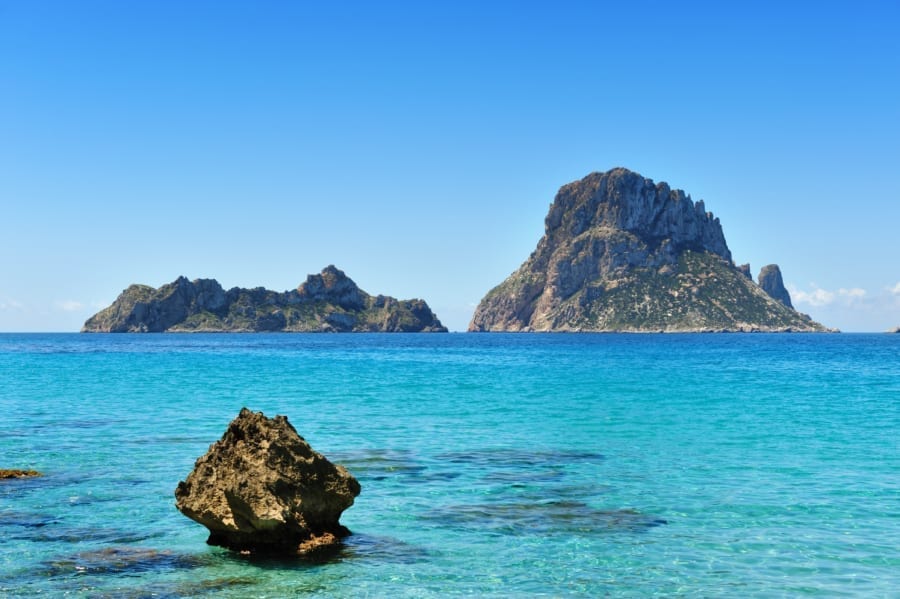 Formentera Jazz Festival – FORMENTERA
Often called Ibiza's little sister, Formentera is the smallest island of the Balearics and has a relaxed bohemian streak. It attracts visitors yearning for a spot of tranquility after soaking up Ibiza's more energetic lifestyle.  Just 25 nautical miles from Ibiza, Formentera is ideal stopover during your luxury charter as sailing its shimmering waters provides the only way to get there. You may decide to anchor for a few days, taking in the clifftop scenery of La Mola that inspired authors such as Jules Verne in his novel 'One of a Comet'. Meanwhile famous musicians like Bob Dylan and Pink Floyd were also enthralled by the island's charming and hidden places, where 'less is more'.
From Migjorn, Illetes and Llevant, the main attraction of Formentera is its beaches, which have a passing resemblance to those in the Caribbean with their creamy white sands and water glittering a turquoise blue.
For all jazz lovers, you'll want to swing by the Formentera Jazz Festival. It's returning for the 5th year from 6 to 9 June 2019. What better way to enjoy listening to some of greatest names in jazz, on the beach?
Heading here by luxury yacht is a precious memory in itself.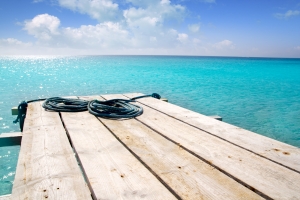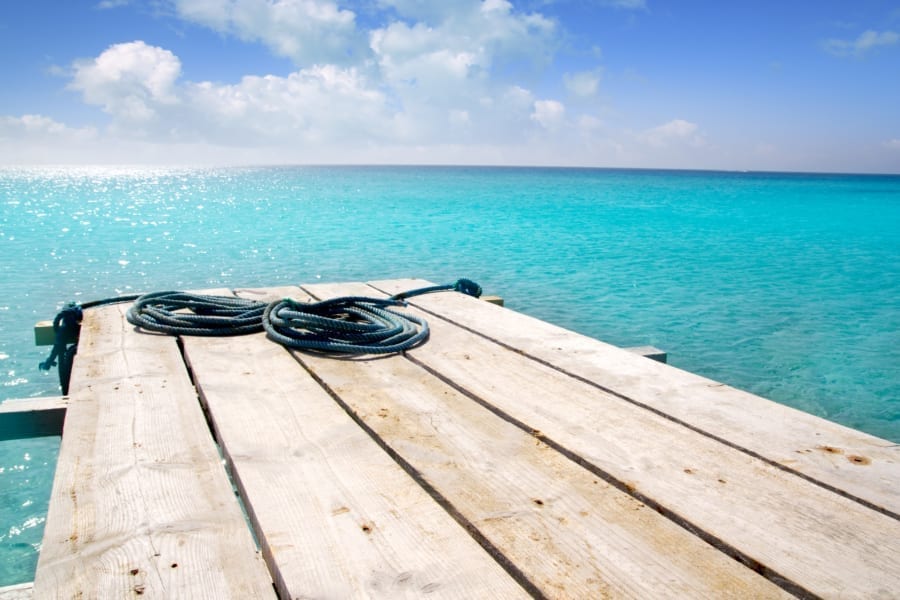 To find out more about booking your Mallorca yacht charter in The Balearics, call +44 (0)207 499 5050 or email us.