Interview with an owner that recently put his boat to charter with Princess Yacht Charter
23rd January 2013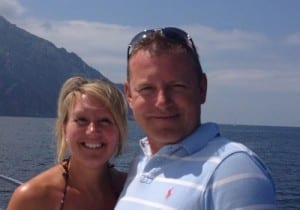 Interview with Giles Mullen proud owner of EUPHORIA OF LONDON, a Princes 72MY berthed in the South of France.
Can you tell us about your current yacht and decision to have her commercially coded?
We charter coded Euphoria so we could benefit from savings on the overall purchase and running costs of a 72 foot yacht. Saving the initial VAT outlay and chartering for around 40 days a year has made it affordable for us to own and operate such a fantastic motor yacht.
How did you hear about Princess Yacht Charter?
We were introduced to Princess Yacht Charter through Princess Motor Yacht Sales.
Why did you change from a local charter company to Princess Yacht Charter?
The local yacht charter company was very professional but unfortunately was unable to promote Euphoria on an international level which Princess Yacht Charter operates. Princess Yacht  Charter's unparalleled brand also greatly appealed.
Did Princess Yacht Charter deliver their promise? Have you met your target for the season?
Without question Princess charter surpassed all our expectations. The expected professionalism was exceptional. Princess' global branding enabled us to secure charters from European, Middle East and American clients. Our target of 40 days charter was all but achieved prior to the commencement of the season.
What makes Princess Yacht Charter different from any other charter company?
Global brand name, appeal, professionalism are the main reasons.The staff at Princess charter are also dynamic and exceptional. All typically first class Princess team members.
Would you recommend PYC?
Without any doubt whatsoever. We have been chartering for 4 years with various charter companies but none of them could ever compare with Princess Yacht Charter.
Would you involve a member of PYC in your next purchase?
Yes, Princess charter understand both owners and charter clients requirements. With a proven track record it would be inconceivable not to involve Princess Charter in any next purchase of a charter yacht.
What would be your top tip, for someone who has not previously chartered their boat, before doing so?
Carefully consider your acceptability to allow your pride and joy to be used as a luxury hotel. The only reason for chartering is to offset of purchase and running costs. Chartering also offers you the opportunity to enjoy owning a larger yacht which we found appealing.
After chartering your yacht for 6-7 weeks this year what % contribution did it make to your running costs?
Chartering has contributed between 90 – 100% of the running costs for EUPHORIA OF LONDON. This includes annual berthing, all maintenance, insurance and 2 full time crew.