When chartering a yacht in Croatia, there's absolutely no doubt that you will find all the destinations simply breath-taking and spellbinding, from their history to their natural wonders. Some sites are well known from myths and modern fiction while others are iconic attractions in their own right, known the world over. Let's prepare you for what wonderful discoveries await you in Croatia…
Krka Waterfalls, Krka National Park


Located 40nm from Trogir National Park, the beautiful Krka waterfalls are well worth a visit while chartering a yacht in Croatia. The protected National Park, which borders the Krka River, combines no less than seven waterfalls cascading from intriguing rocky karst formations. If you are hiking there, you will also pass by some impressive cascades such as Roški Slap and also have the opportunity to connect with history through landmarks such as the monastery and Roman catacombs. You can take a variety of trails to the waterfalls, each of them offering gorgeous views whilst displaying important pieces of historical interest.
Hvar Island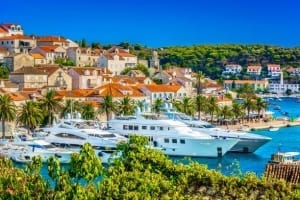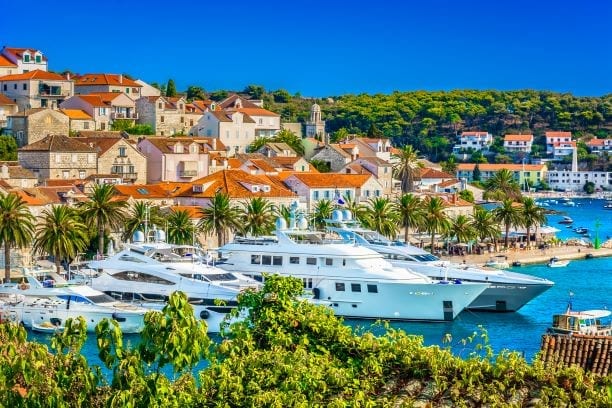 Hvar is the town where the Croatian jet set head to, and certainly the place to go for the best parties in the whole country. It has a fine balance of glamorous lively beach clubs and stylish restaurants. Although on the face of it, the city looks very sophisticated upon first sight, Hvar has a long rich history that's built on being the crossroads of Austrian, Venetian and Byzantine empires and their influences in art and culture. Last but not least, Hvar is also the place in the country where the sun apparently shines the most!
Dubrovnik Walls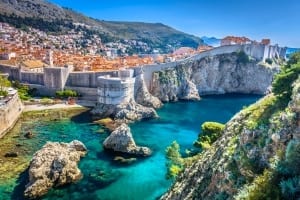 Providing the scenery for the famous Game of Thrones franchise, its Walls really put the city of Dubrovnik on the tourist map. Even before that, because they were such a good protection, the Walls were the reason why Dubrovnik became known as the Pearl of the Adriatic. Spanning 1,940 metres and with six fortresses, the Walls of Dubrovnik surrounds the entire Old Town. Even if you're not a Game of Thrones fan, they are a spectacular sight that really must be seen while you stop off in port.
Zlatni Rat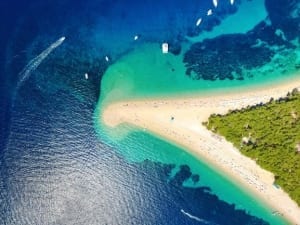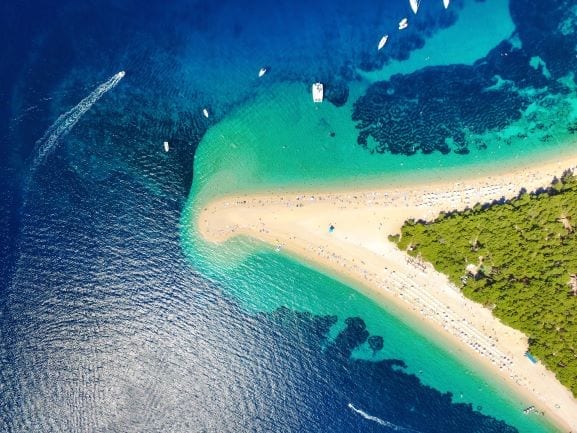 This iconic beach located in the island of Brač is instantly recognisable from any aerial picture book featuring the Adriatic Sea and the Dalmatian coast. You will get to enjoy a different perspective from the deck of the yacht and will understand why Zlatni Rat got the nickname Golden Cap. From the yacht, in common with most places in Croatia, there are many opportunities for water sport activities at Zlatni Rat. Anchored off the beach you can get the chance to explore the area while also take part in windsurfing, parasailing, diving or kayaking.
Stiniva beach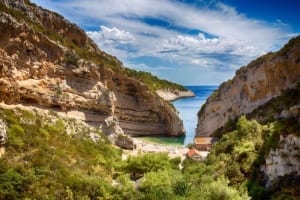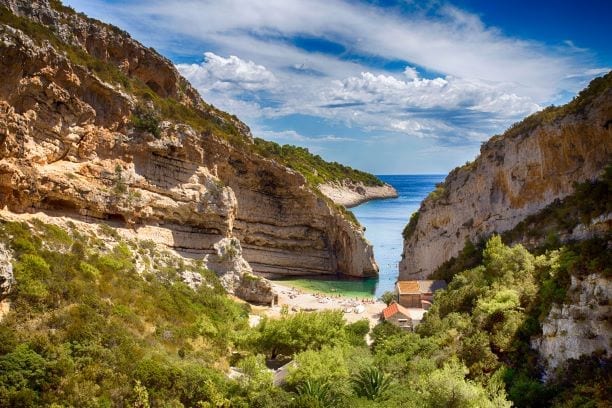 Stiniva beach is another excellent example of Croatia's delightful unspoilt beaches. The beach is situated on the south coast of Vis island. You may recognise it if you have watched Mammia Mia: Here We Go Again. With its pure white pebbles and dramatic cliff-edge entrance to the sea, Stiniva beach is largely accessible by boat, making it an exclusive beach destination for holidaymakers.
To find out more about chartering around Croatia's many idyllic islands, call us on +44 (0)207 499 5050 or email us.
Pictures: Courtesy of Shutterstock.com.