Mediterranean yacht charter: outstanding holiday options
24th November 2021
For many, one of the really special things about yacht charter is that you are free to tailor your holiday in any way you choose. While some yacht charter guests might be keen to embrace the marine environment with wildlife watching trips and watersports, others might want to seek out the more polished side of yacht charter, in the form of boutique shopping, private spa retreats and Michelin-star restaurants. In fact, such is the range of yachts and destinations on the modern charter market that the options for the yacht charter guest are now virtually limitless. But with its cultural variety, its proliferation of islands and its long heritage as the world's premier yacht charter location, the Mediterranean provides a richer and more generous opportunity to tweak and perfect your yacht charter experience than anywhere else in the world.
A Mediterranean yacht charter for the culture lover
Despite the shoreside sophistication that often goes hand-in-hand with yacht charter, those intent on true cultural immersion have some wonderful options in the Mediterranean. A Greek charter out of Athens is of course a major highlight, but what about losing yourself in the unique and unaffected island cultures of Corsica, Sicily or Sardinia? How about the style, fun and architectural splendour of the ultra-cosmopolitan Catalan capital, Barcelona? And what about Malta? With its historical importance as a military staging post, Malta's magnificent UNESCO protected capital, Valletta, is steeped in the kind of living history that makes a cultural yacht charter feel extremely special. Built in the 16th century between two of the Mediterranean's finest natural harbours and ringed with vast fortified walls, this astonishing maritime city delivers a wild mishmash of steep city streets and atmospheric hideaways that it's difficult to forget. And with its position between east and west, between antiquity and modernity, Istanbul is equally appealing for culture lovers. Expect bustling urban streets lined with ancient mosques and palaces, spiced with fragrant oriental bazaars and interspersed with pockets of seductive opulence that are a match for anywhere in the Med.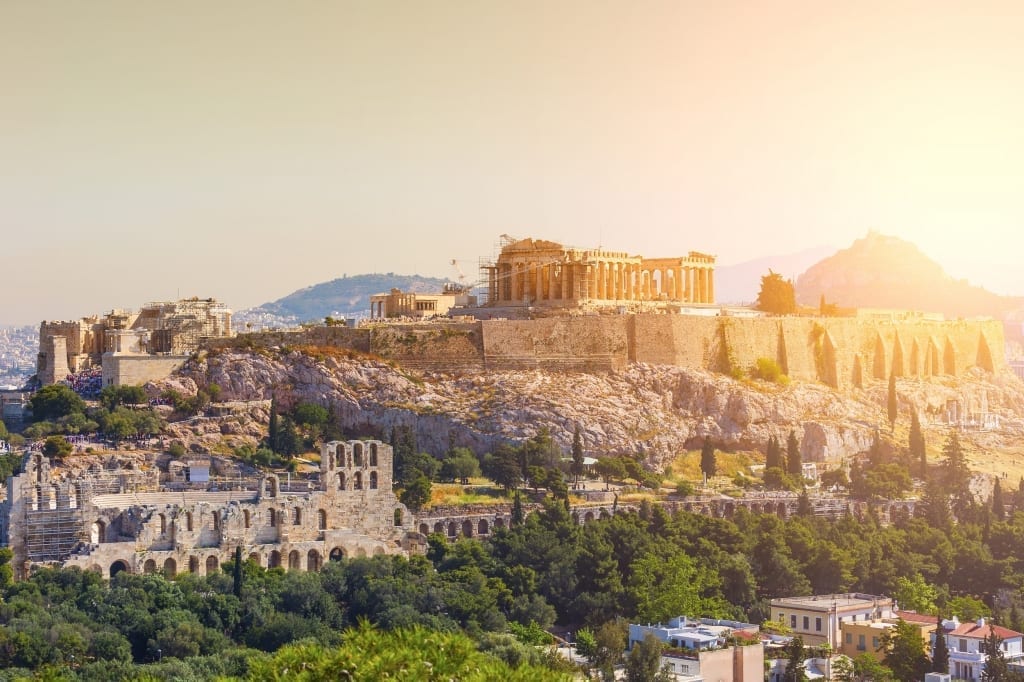 A Mediterranean yacht charter for the nightlife lover
While many Balearic charter guests tend to gravitate toward Palma de Mallorca for its artistic vibe and its cool cultural confidence, those in search of classical all-night entertainment would still do well to head for Ibiza Town. This 24-hour party destination, made famous by the in-crowd's fondness for Café del Mar, Pacha and the Sunset Strip, certainly remains a brilliant clubbing destination. But it now marries all that irrepressible vim with superyacht-calibre food and artisan shopping, alongside atmospheric backdrops from a rich and textured history that dates back nearly 3,000 years. For a more modern take on the upmarket party destination, the pretty pastel-coloured village of Porto Cervo in Northeast Sardinia, at the heart of the famous Costa Smeralda, is equally impressive. Created in the 1950s as an exclusive purpose-built tourist resort, it now operates as a feel-good party venue and shopping hub, with gorgeous landscapes, outlying archipelagos and a wonderful range of coves, bays and beaches directly on its doorstep.
A Mediterranean yacht charter for the food lover
While quality food tends to be a primary feature at every key superyachting venue, the French Riviera is something special. For high-end gastronomes who want to treat themselves to the world's finest dining experiences, JAN near the port of Nice, La Vague d'Or in St Tropez and three-Michelin-star Mirazur in Menton, are well worth seeking out. And for impeccable quality with views to die for, a lunch on the terrace at Chateau Eza, high above the bay, will furnish you with memories that will last a lifetime. But even relatively modest cafes and bistros in this part of the world will give you easy access to some wonderful dining experiences. Step back a street or two from the seafront promenades and you can expect to find some of the region's best-loved dishes, often at surprisingly affordable prices. These include rustic fish soup, rich 'Daube Provençale' beef stew, Salad Niçoise and delicious fougasse flatbreads. There's also huge pleasure to be had in shellfish with garlic aioli and in homemade tapenade with local olives, capers and anchovies, all washed down with a carafe of the region's excellent wine.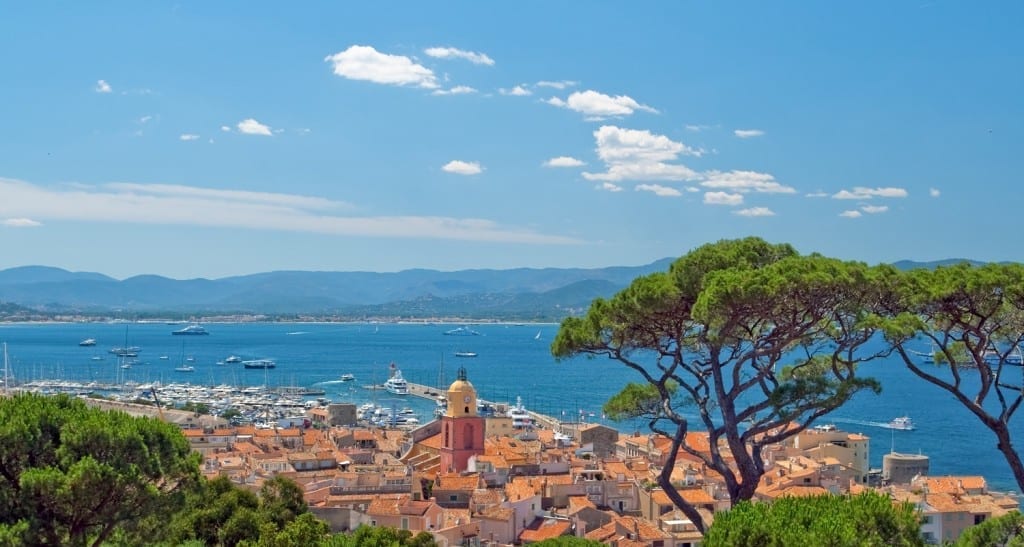 Arguably though, with its sunny climate, volcanic soils and deeply ingrained fishing heritage, Sicily is an even more spectacular food destination. While we all know and love Italian cuisine, influences from Europe, North Africa and West Asia make Sicily's gastronomic signature as wildly unique and independent as its culture. The island's year-round markets and food festivals, all of which are closely tied to the season, offer up all kinds of cheeses and cured meats, as well as plenty of local fish, including swordfish, sardines, cuttlefish and red shrimp. During the autumn, the island's pasta and rice dishes make great use of mushrooms, wild game and hazelnuts from the mountains and, while the island is also famed for its exotically scented couscous, simpler pleasure include asparagus, artichokes, lemons and sweet, indulgent marzipan.
A Mediterranean yacht charter for a bit of everything
If you're struggling to pin down the direction you want your Mediterranean Yacht Charter to take (or you just want the chance to enjoy a bit of everything), Greece is a great place to look. With 9,000 miles of coastline and more than 2,000 islands, it can furnish you with a bewildering array of yacht charter options. But it remains as true today as it always was that, to enjoy a taste of everything without the inconvenience of prohibitive cruising distances, the French Riviera is the world's premier destination. There's skiing in the mountains, hiking in the hills, wine tasting in the vineyards and whale watching out at sea. There are dozens of Michelin star restaurants, wonderful local food markets, impeccable boutique shopping and iconic bars, clubs and casinos for all-night indulgence. There are chic catwalk-style promenades and gorgeous cocktail-lined Mediterranean bays – and if you know where to look, there are also quieter coves and anchorages that make you feel like the custodian of the world's most precious secret. For true superyachting versatility, there's nowhere else quite like it.