Five top charter destinations for food lovers
11th October 2019
The cuisine provided on a well-run charter can be truly memorable. In fact, with the chef's extensive experience of world cuisines, allied to his intimate knowledge of the likes and dislikes of his guests, a charter yacht has the capacity to provide a more bespoke and surprising culinary experience than even the finest shoreside restaurants can offer. And that's before you factor in the special backdrops that a yacht can provide, or the unstinting care and creativity of a professional charter crew. However, even the best charter chef will openly confess that, given the opportunity, he would be jumping at the chance to head ashore and roam the latest destination for special little markets, food producers, street vendors and restaurants. So if you're equally keen to explore your charter venue through the ingredients, the flavours and the customs of its local gastronomy, the following six regions deserve a place at the top of your shortlist.
1.  The French Riviera
This decadent region of lavender fields and olive groves is famous for rustic regional dishes like ratatouille, Salad Niçoise, daube Provençale beef stew, and fish broth with crunchy croutons and spicy 'rouille'. In addition to the famous 'Herbes de Provence' – typically oregano, rosemary, thyme and marjoram – which flavour so many of the region's classical dishes, you can also expect truffles, goat's cheese, tapenade and an aromatic garlic mayonnaise called aïoli that makes a great dip for the local shellfish. The famous regional flatbreads are also a treat – particularly fougasse, which is fortified with olives, cheese and anchovies.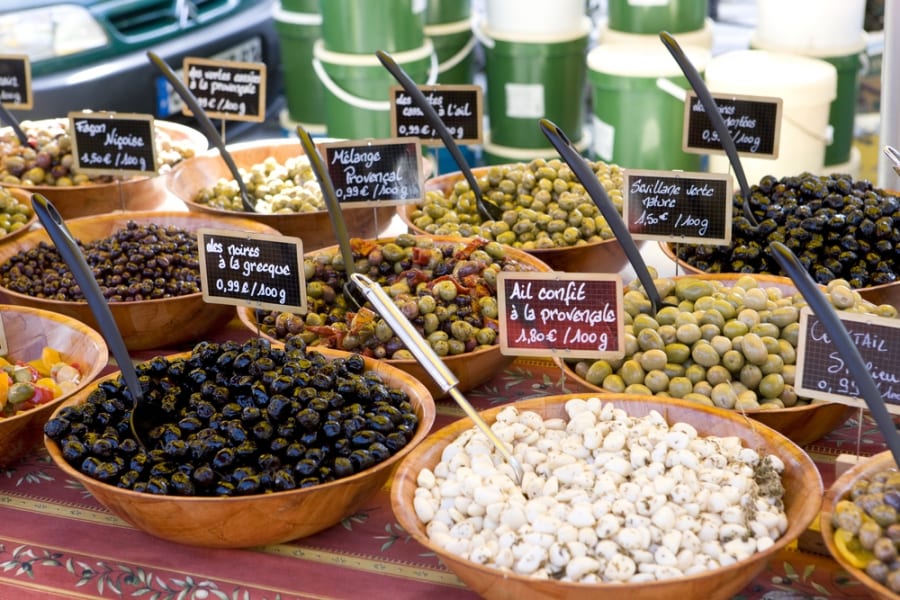 While the region boasts dozens of famous Michelin Star restaurants (including three-star Mirazur in Menton, which was recently named 'World's Best Restaurant'), the markets here are of huge cultural importance. Generally open from 7am to 1pm from Tuesday to Sunday throughout the year, you can immerse yourself in them for hours, browsing delicious treats like nougat and candied fruits; like local tomatoes, garlic, saffron, peppers, anchovies and olives; and like beautiful fish, artisan oils, fine wine, breads, meats and flowers. Particular highlights include the covered market in Antibes' Old Town at Cours Massena, 'Marche Forville' at the bottom of Le Suquet in Cannes and the Cours Saleya Market in Nice.
2. Norway
As a place of steep glacial cliffs, towering mountains, splintered coastal landmasses, sprawling reefs and deepcut sea inlets, Norway is a natural hub for a very pure and elemental form of gastronomy. Three Michelin star Maaemo in Oslo leverages exactly this with its intimate "journey through the Norwegian landscape" but wherever you go in Norway there remains that passionate respect for the wildness of the place and the pressurised brevity of the growing season. It's an approach that has seen Norway achieve greater success at the Bocuse d'Or (a biennial world chef championship in Lyon) than any other country in the world.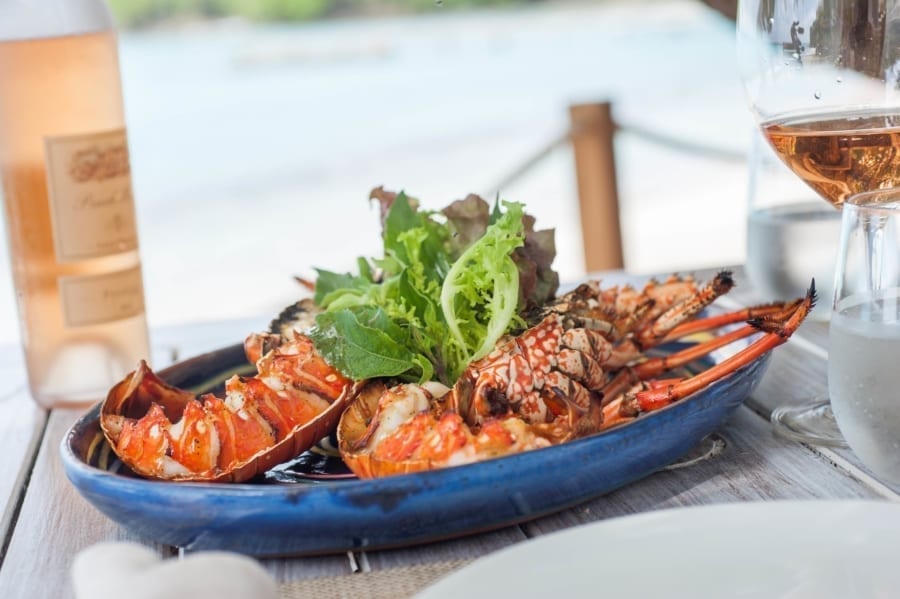 However, Norwegian cuisine is not about the painstaking refinements of classical Gallic gastronomy. It's about a rigorous commitment to locality; about food that tells authentic stories of place, time and season. It's about hunting for wild deer or moose among the vast mountains of the interior. It's about kayaking pristine inland waters and fishing for wild salmon. It's about lobsters, snappers, octopus and shrimp; about massive halibut and huge King Crab the span of a man's arms. It's about smoked fish, herb-infused aquavit and an open and unpretentious love for great food and great people in some of the world's most spectacular habitats.
3. Phuket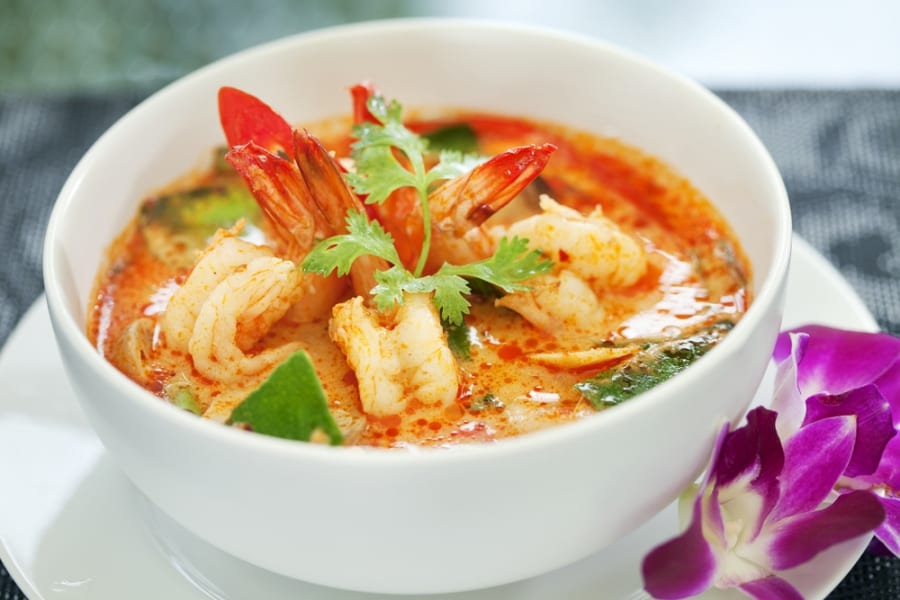 Perched out in the Andaman Sea between Burma and Malaysia off Thailand's relatively short west coast, Phuket's history as a commercial port and trading hub has introduced some powerful Malay and Cantonese influences to the local cuisine. While seafood, hot chillies, lime juice and palm sugar do of course form a major part of the gastronomic scene, pork is also central. Specialities include Mee hun (thin fried rice noodles in a rich pork broth; Oh tao (spicy pork rinds and oysters deepfried in a sticky batter); Moo hong (belly pork braised with garlic and pepper in sweet soy sauce); and delicious Nam phrik smoked shrimp dip with plenty of sugar, lime juice and chili. Khanom jeen – thin rice noodles topped with curry – makes a great breakfast treat and is traditionally served here with spicy crab soup with coconut milk, herbs and vegetables. And flaky roti pancakes, topped with a fried egg and served with a bowl of curry broth, is another fine way to start your day. Even among the raucous neon bustle of Patong's nightclub-strewn party strips, the range and quality of cuisine on offer, even from the most modest looking outlet, has the power to amaze. But for the very best local cuisine, island's capital, Phuket Town, is truly eye-opening.
4. The Central Caribbean
The region in the central Caribbean, from the famous spice island of Grenada to the yachting hotbed of the British Virgin Islands, is a fine place for gastronomic adventure. It's a region of papayas, pineapples and mangos; of decadent seafood platters and powerful rum punch; of heady spices like nutmeg and turmeric, cinnamon, cloves, allspice and ginger. The region's colourful history of pirates and imperial conflict has seen British, Spanish, Dutch, French and American heritage fuse with that of the Caribbean to produce wild and wonderful gastronomic variations in the way these natural riches are deployed. For instance, just as Anguilla is now gaining major traction as a place of elevated cuisine, the French and Creole cooking of St Barts has also been enjoying a surge in popularity, with a pronounced modern culture of fine dining generating a glut of world-class restaurants. There are plenty of historic rum distilleries here too, most of which offer tours and visitor tastings but, with its botanical gardens, its atmospheric plantation house and its tours of the old factory, Habitation Clement in Martinique is one of the very best.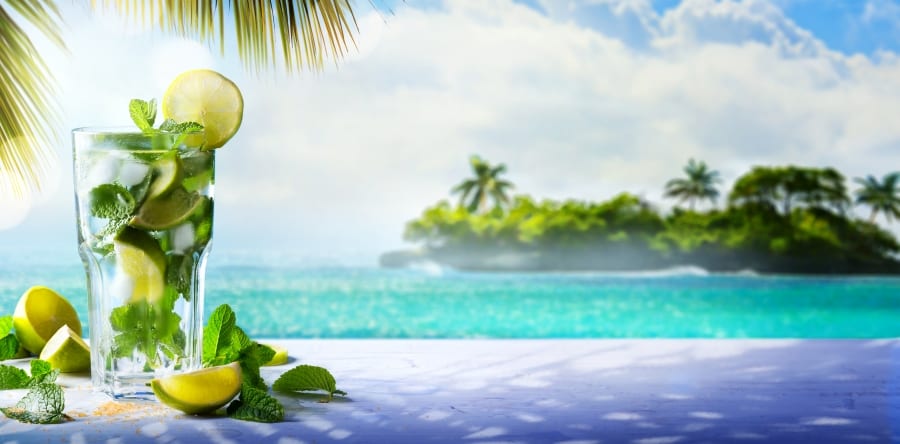 5. Sicily
While Italian cuisine offers a very attractive bedrock of Mediterranean ingredients and techniques, Sicily's fertile volcanic soils, prolific local fishing grounds and sunny year-round climate create the perfect environment to maximise all its glorious potential. In fact, gastronomically as well as culturally, Sicily feels like its own place, on the fringes of Europe, on the cusp of Africa, but with a wild independence of thought, custom and attitude that marks it out as something truly special.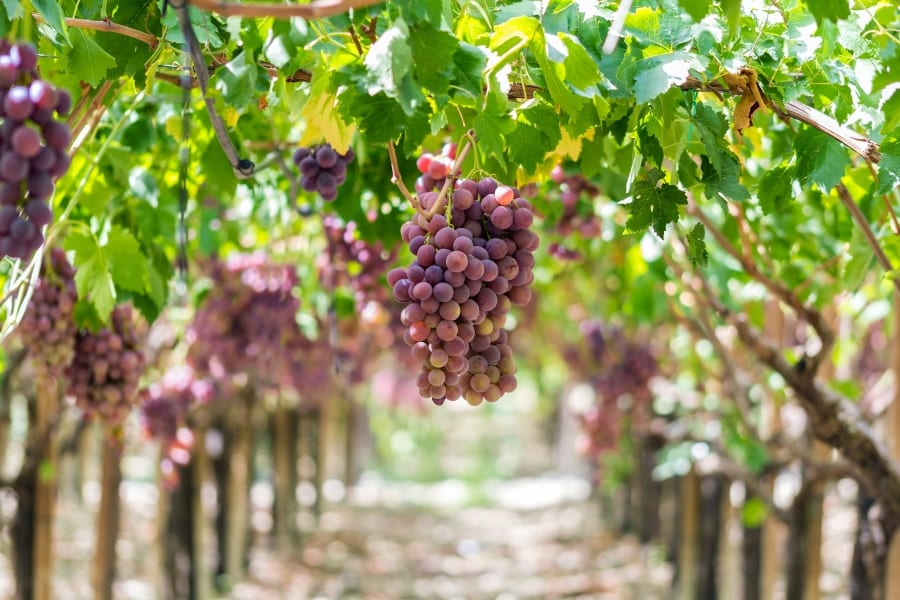 Expect plenty of strawberries, olives, asparagus, artichokes, peppers, grapes, oranges and lemons. Autumn in the mountains is a great time for mushrooms, wild game and hazlenuts; and cheeses and cured meats also abound, as do tuna, swordfish, cuttlefish, sardines and red shrimp. All are used for a wide variety of pasta and rice dishes; and North Africa and West Asia also play a major part in Sicily's gastronomic signature – not least in the island's fondness for heavily scented couscous and sweet marzipan. It's a great place for year-round food markets and autumn food festivals too, all of which give a lucid account of seasonal variation; and with its varied terroirs, abundant sunshine and rich portfolio of indigenous grapes, the island's wine scene is equally exciting.